Learn how to navigate the Admin page
The Admin page gives Lattice admins the ability to customize each tool and gives a clear and complete picture of impact.
Admin View
To access the Admin view from the Home page, navigate to Admin on the left discovery panel.
The Admin view includes separate sections for each part of the platform:
Analytics
Organization
Reviews
Compensation
Engagement
Goals
Grow
Feedback
1:1s
Updates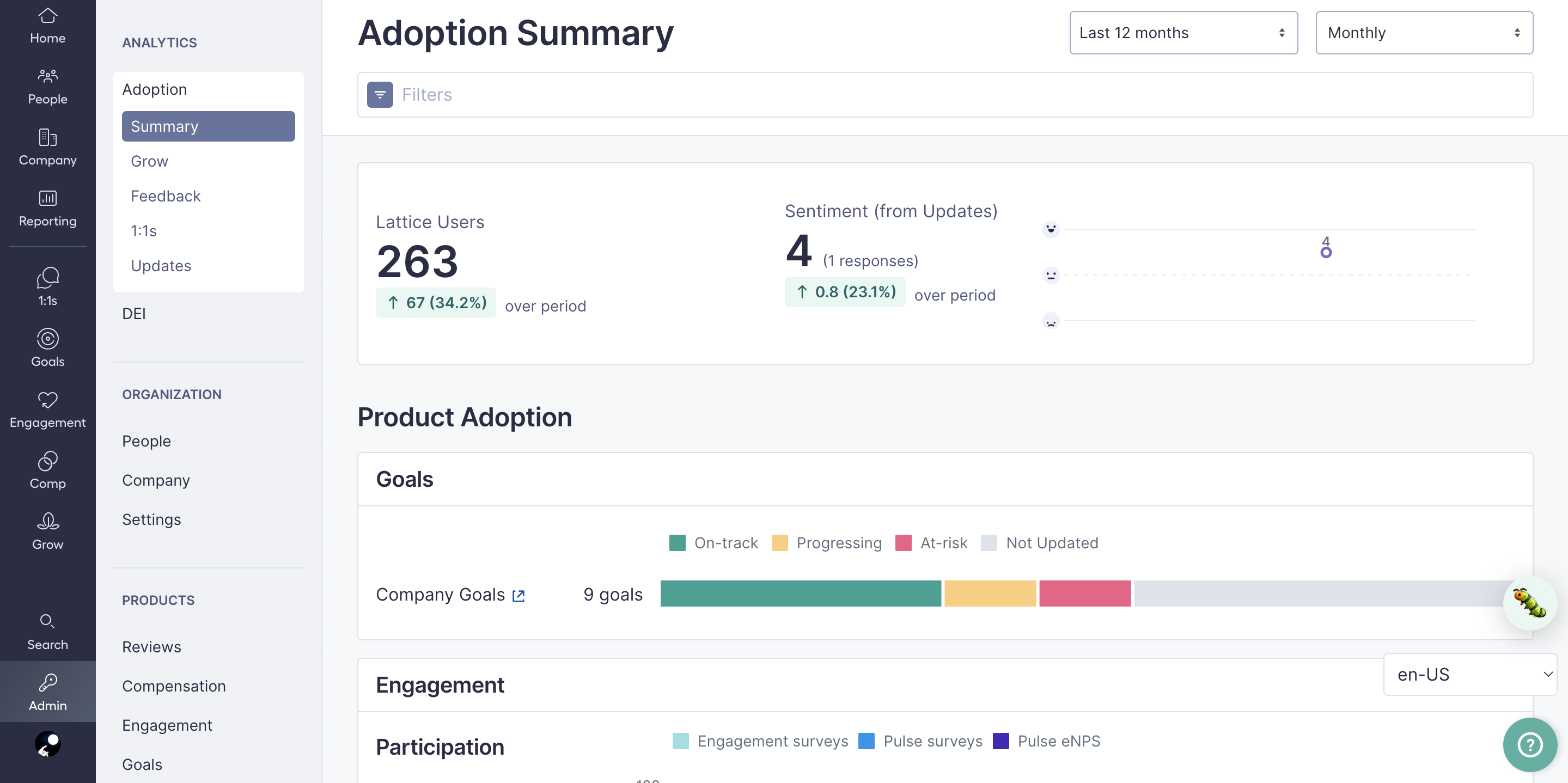 Here you can access more in-depth settings and customizations for each of Lattice's tools. It's also where you'll be able to create a performance review, goal cycle, engagement survey, and more.
Analytics
The Analytics section includes:
Organization
The Organization section lets you manage people, add company info, and manage general settings.
Compensation
Engagement
Goals
Grow
Feedback
1:1s
Updates