The different steps required in creating an Org Chart based review cycle
Lattice org chart reviews are customizable and easy to create. Org chart reviews utilize the employee reporting structure to auto-assign self, upward, and manager reviews. Let's walk through the complete process of creating your review cycle.
Before you create your review
Before you set up your cycle, you will need to create your review template and verify your org chart.
Create the Review Template: Review templates include the questions reviewers should respond to when completing their reviews for each review group. You can create your own template or use one of our defaults. To create a template, follow the steps in Creating Review Templates

.

Verify your Org Chart: Lattice will auto-assign reviewers based on the current org chart reporting structure. Therefore, the org chart and reporting relationships must be set before completing the review cycle setup.

Reviewers are locked at the time of cycle creation.
User attributes are locked at the time of cycle launch.
Updates made to the department, managers, or location after creation but before launch will impact the review cycle results, filters, exports, etc.
Create the review
We've set up those templates and now we can set up the cycle!
1. Navigate to Admin > Reviews > Auditing.
2. Start your new review cycle by clicking Create new cycle > Org Chart review.
To create a project-based review, read Run a Project-based Review.
Name your review
The title of your review cycle should be clear and descriptive. This name will appear for reviewers and reviewees within the platform and the different notifications we send during the cycle.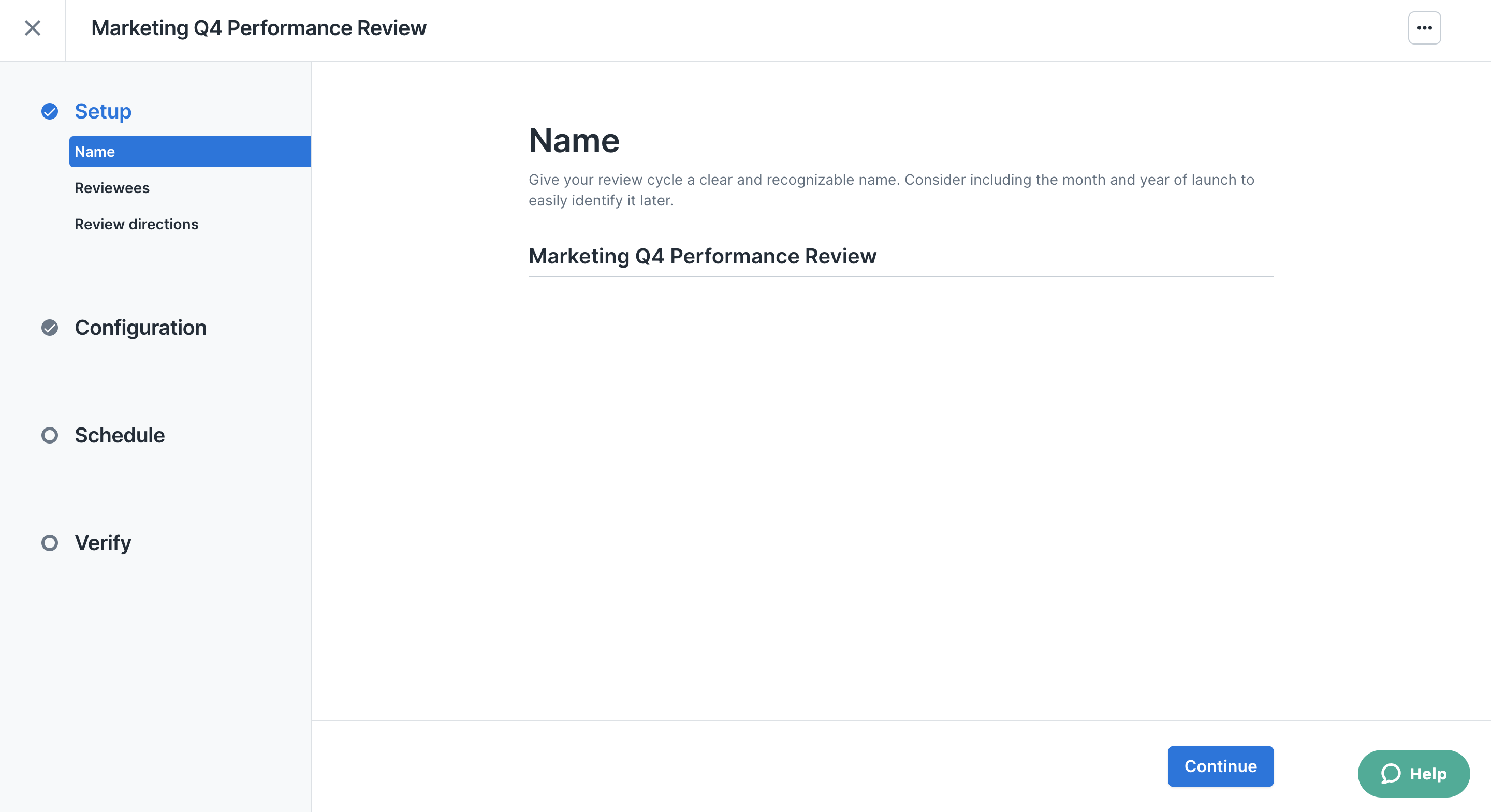 Setup & Configuration
For a detailed step-by-step process of the review cycle setup, check out the articles below: