How to create customized forms of questions for reviewers
This article covers the following topics:
Before you start
How to create a template
Step 1: Navigate to the Admin page from the discovery navigation.
Step 2: Select the Reviews tool on the left secondary navigation.
Step 3: Select the Templates page.
Step 4: Use the Create new template button.
Name, instructions, and tags
Only admins can see the template name. Template names are not visible to reviewers or reviewees. We recommend including the review group and the type of review cycle in the template name.
Step 1: Enter a name.
Step 2 (optional): Add instructions.
Step 3 (optional): Add tags.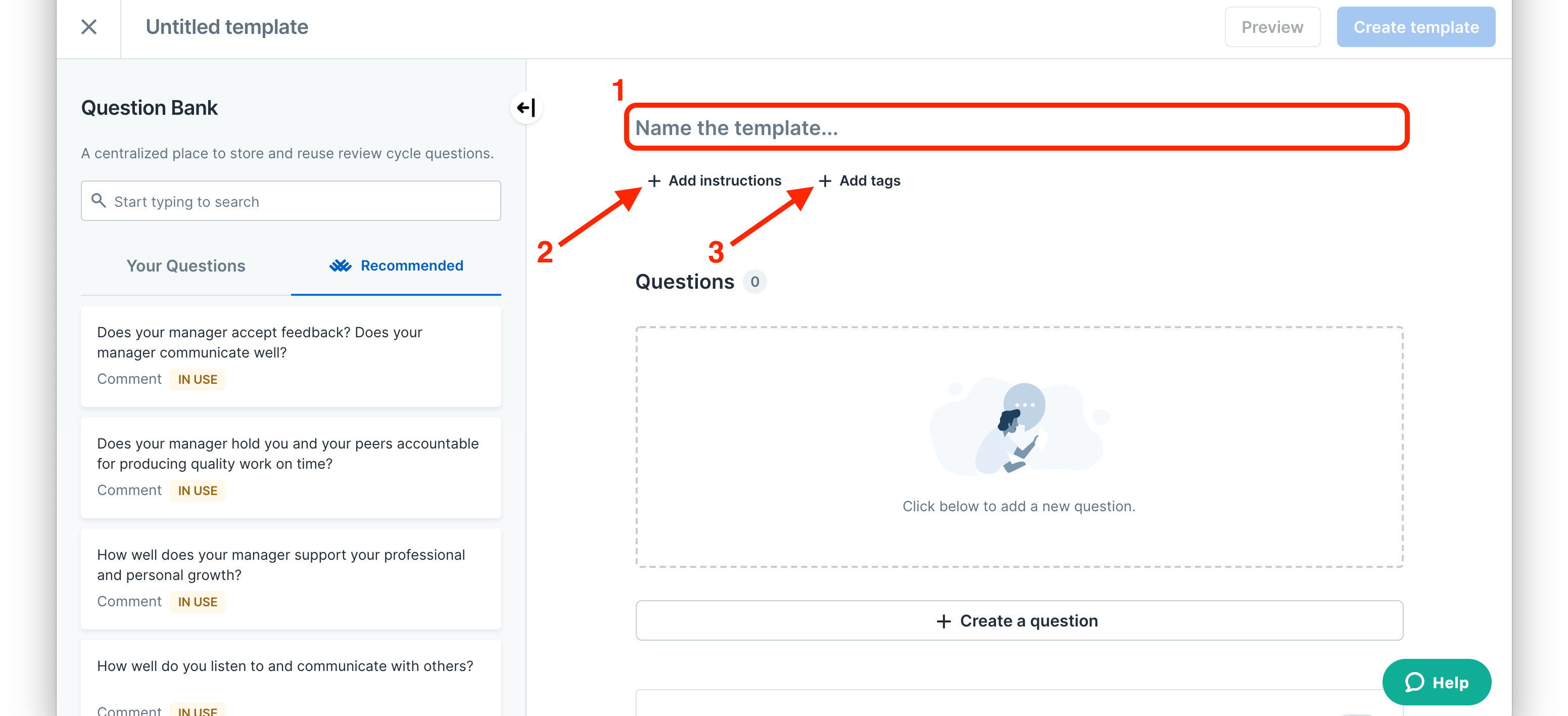 Add questions from the bank
You'll see the question bank on the left during template creation. If you've already created review questions, you can add them to your template from the bank. If you aren't sure what questions to ask your employees - feel free to consult our stock questions in the Recommended tab within the question bank. Full list of recommended questions here.
Step 1: Choose either Your Questions or the Lattice Recommended questions.
Step 2: Hover your cursor over a question in the bank.
Step 3: Use the Add to template button.
If you create brand new questions in your template, they will automatically save to the bank after creating your template.

Please take care not to enter duplicate questions into your bank. Saving a question with the same wording multiple times can make it harder to analyze your review results if they end up being used in multiple templates.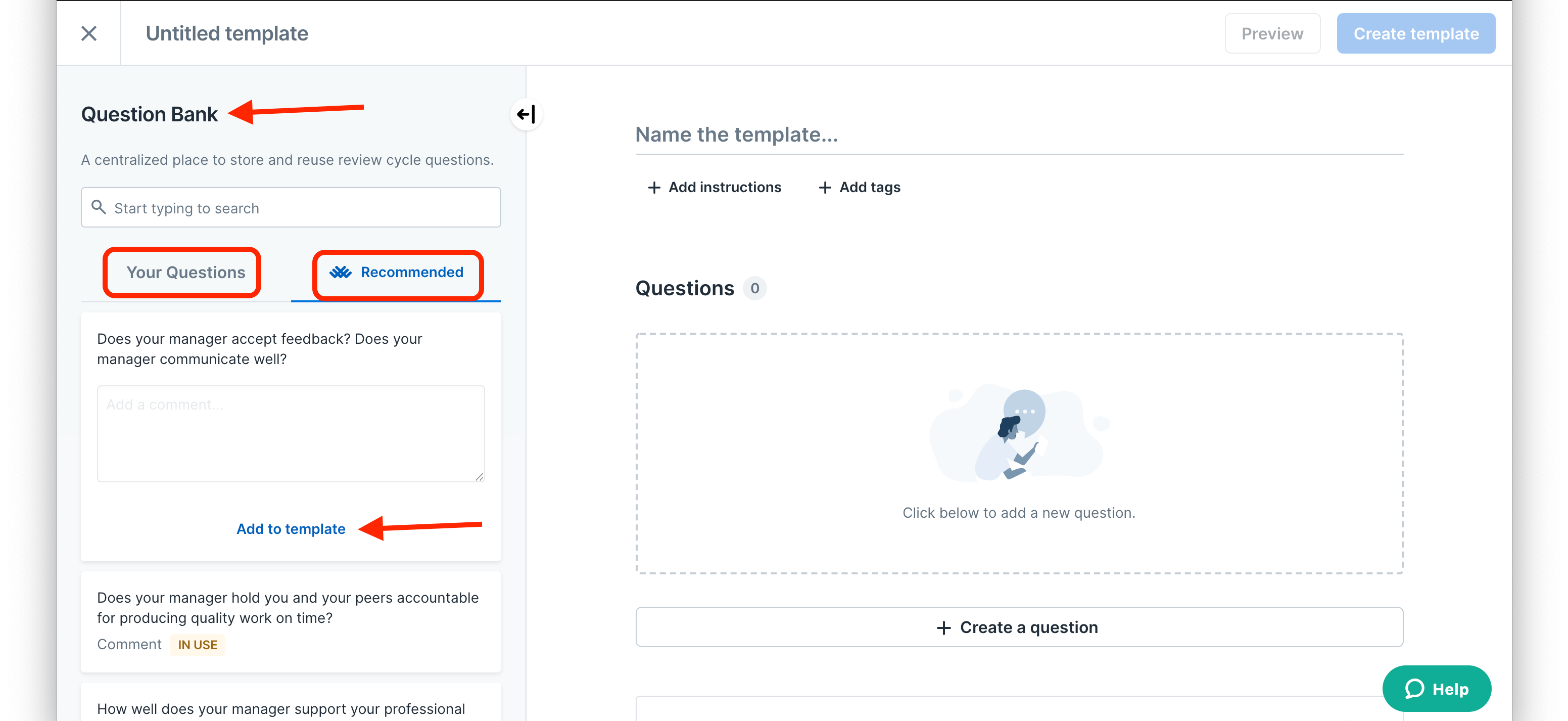 Or create new questions directly within the template
Step 1: Use the + Create a question button.
Step 2: Customize the wording, response type, and more by following the steps in Create a Review Question.
Step 3: Use the Save button to finalize your question.
Step 4: Repeat as necessary, and then Create template to save your changes.
You may find it convenient to duplicate questions when creating them directly in the template if you're using a custom response scale or only making minor changes to the wording. Please follow How to Edit a Question in an In Use Template starting with step 2 to duplicate a question in a template.
After creating all of your templates, you're ready to create your review cycle.