The Templates page is a centralized place to find a list of Lattice-recommended or customized templates to add to an upcoming review cycle.
Admins can find the Template Page by navigating to Admin > Reviews > Templates.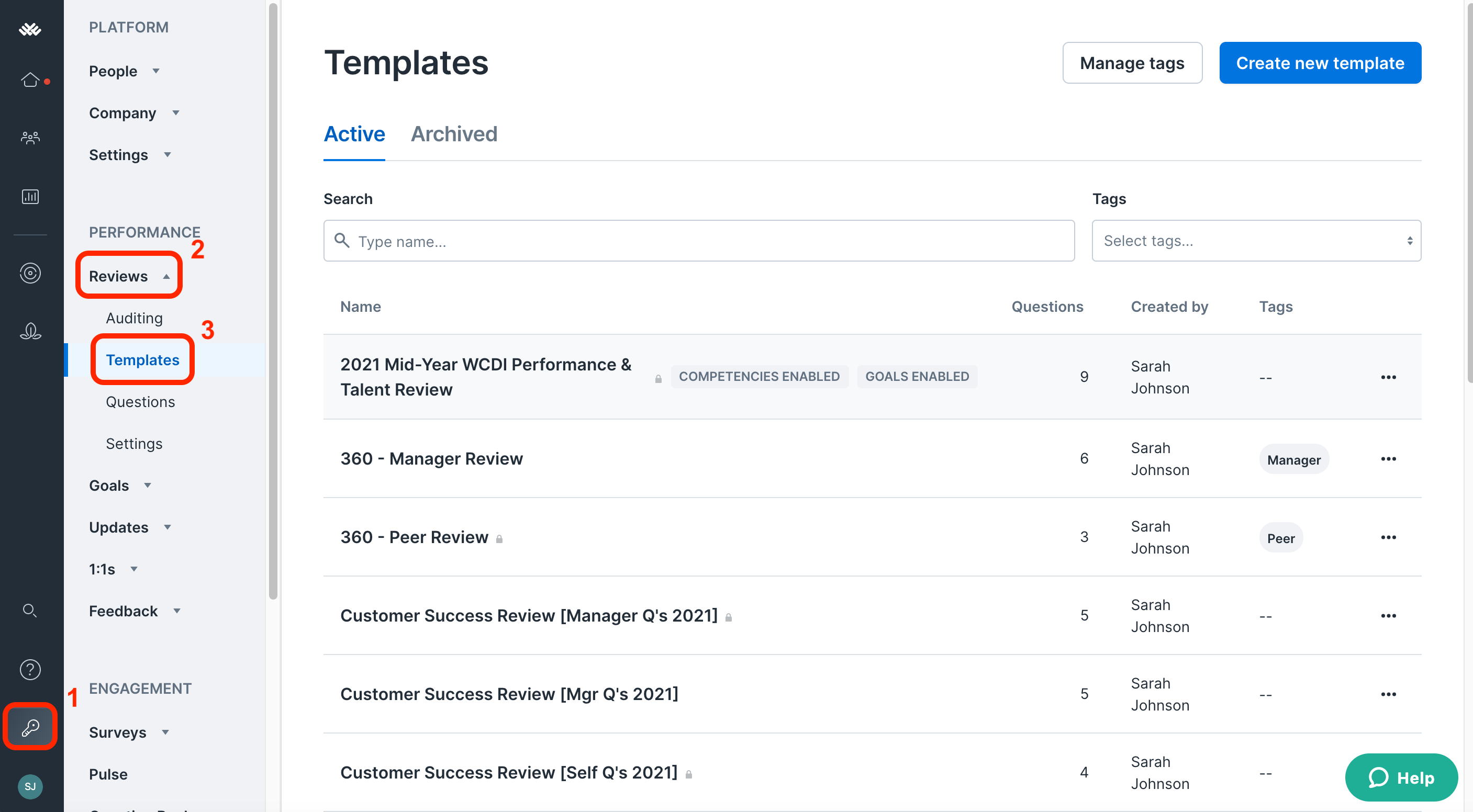 Admins can click on templates to view details such as the included questions, and when the template was last used. They can also duplicate or archive templates by using the ellipses (…) button.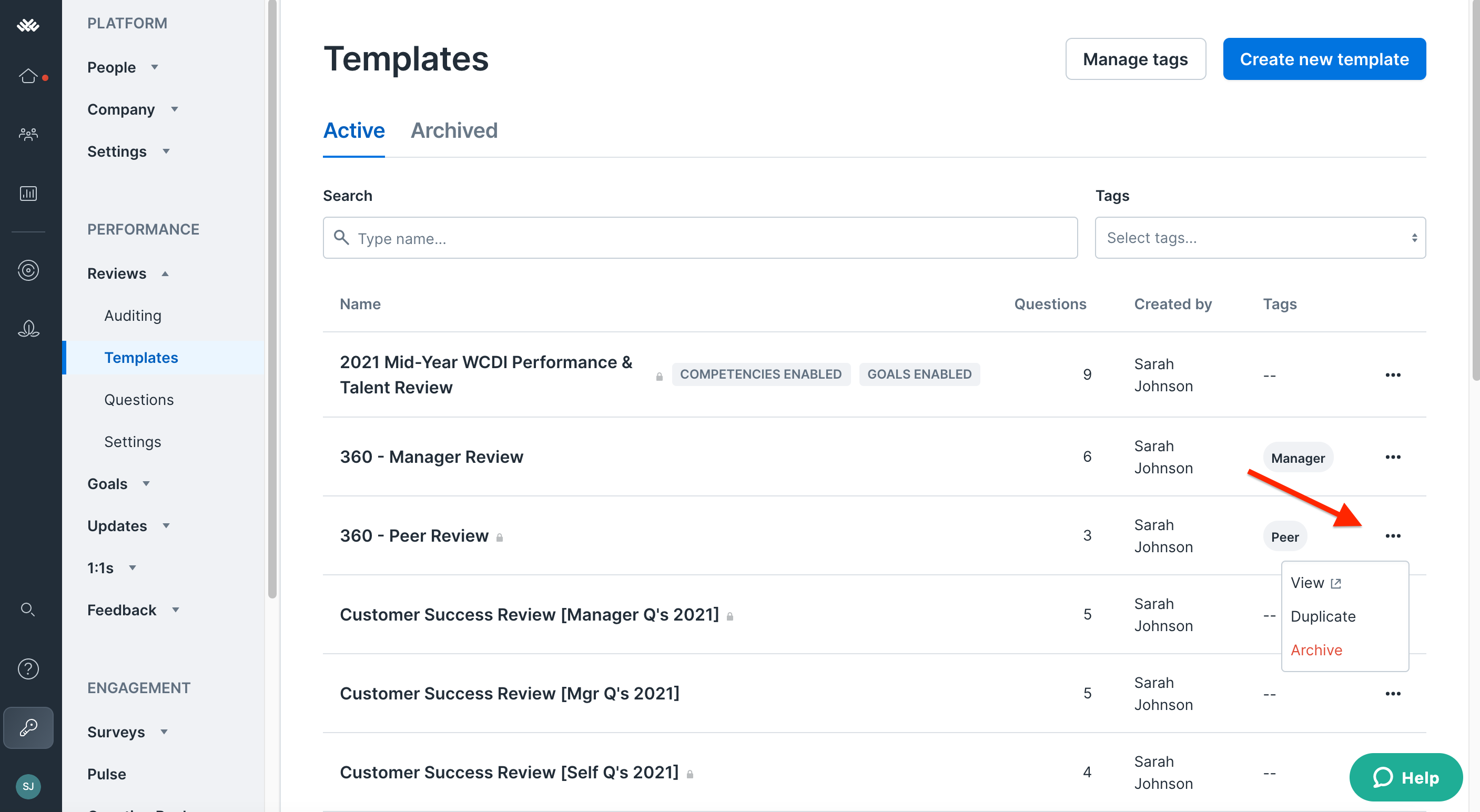 What can I do on the Templates Page?
You can complete all possible actions on review questions directly within the Question Bank, including: