Creating tags to organize review templates
As you build out your performance management program, you may create a number of different templates to use in different types of review cycles. Review template tags are great to categorize your various templates, as well as make it easier to search and find them. You can use tags to group your different templates together based on department or even type of role.
To create a new template tag, follow these steps:
Step 1: Navigate to the Templates section of your Admin page.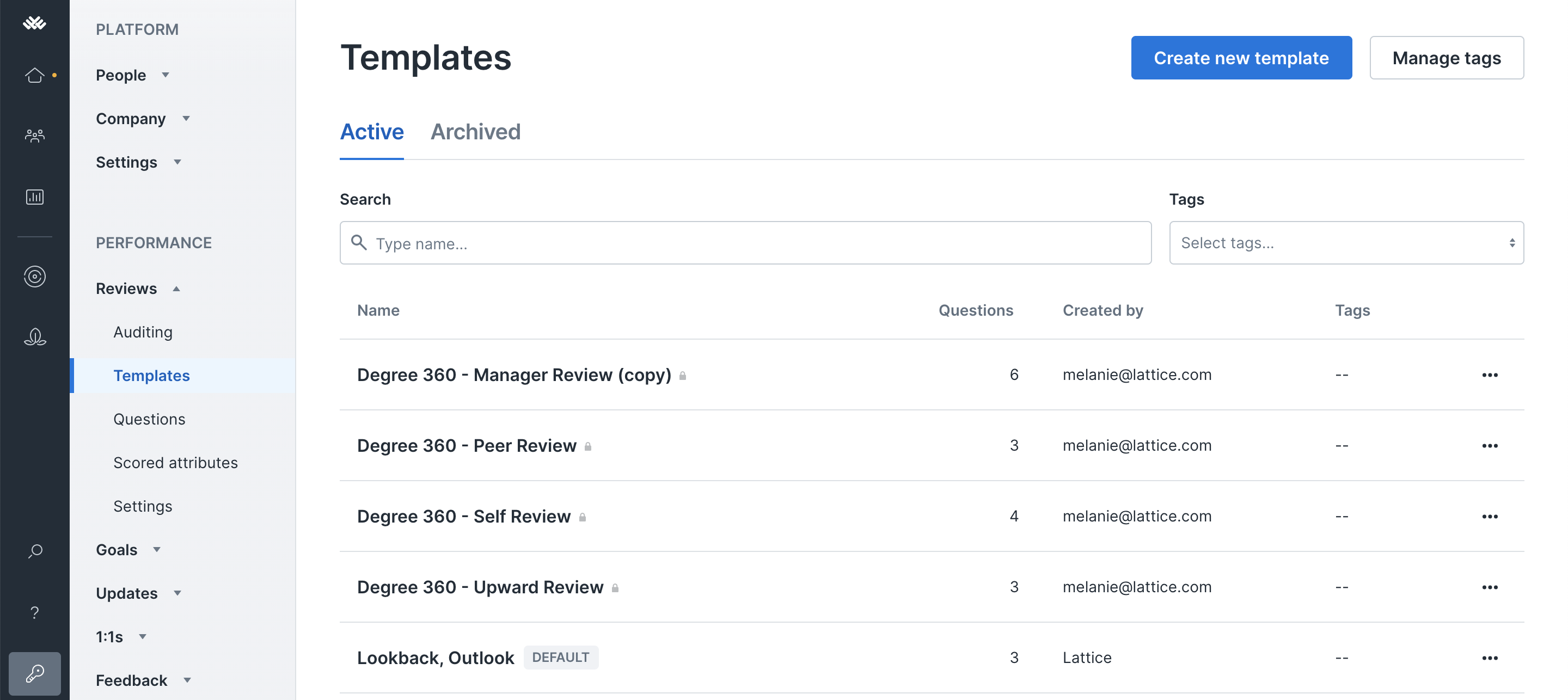 Step 2: Click "Manage tags."

Step 3: Click "Create new tag."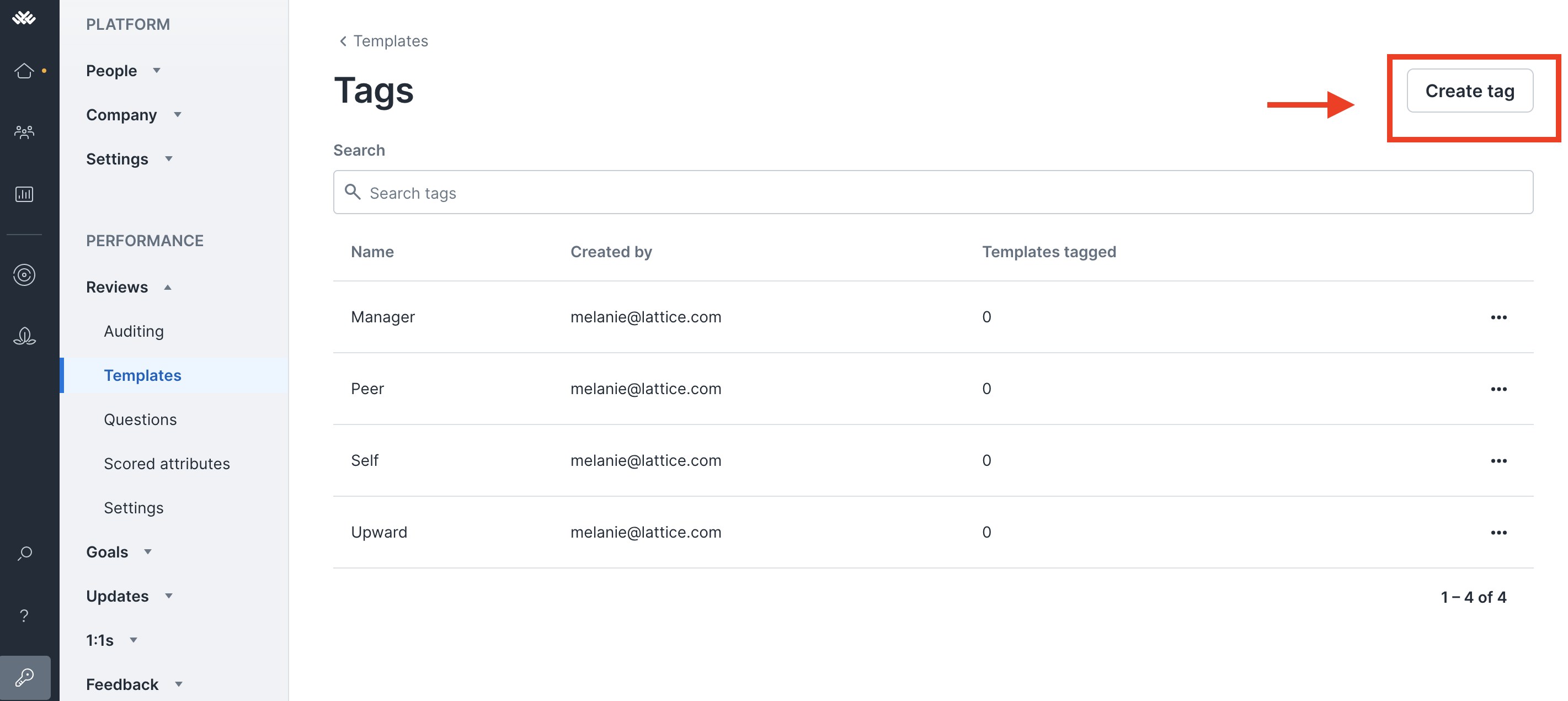 Step 4: Type in the name for your tag and click "Create tag"
Note: You can change the names of your tags at any time by following the steps in Renaming Review Template Tags.
As you start creating your library of review templates, you can easily filter and search for a template by leveraging the tags filter. You will see a list of all your review template tags listed under the tags filter.