Templates that are no longer relevant can be archived and removed from the Active list. Archived templates can be restored at any time if you decide you want to use them in a future review cycle.
Archive a template
Step 1: Navigate to the Admin page by selecting the key icon at the bottom of the discovery navigation.
Step 2: Enter the Reviews section on the left-hand panel.
Step 3: Enter the Templates page.
Step 4: To the right of the desired template, click on the ellipsis (...).
Step 5: From the dropdown, select Archive.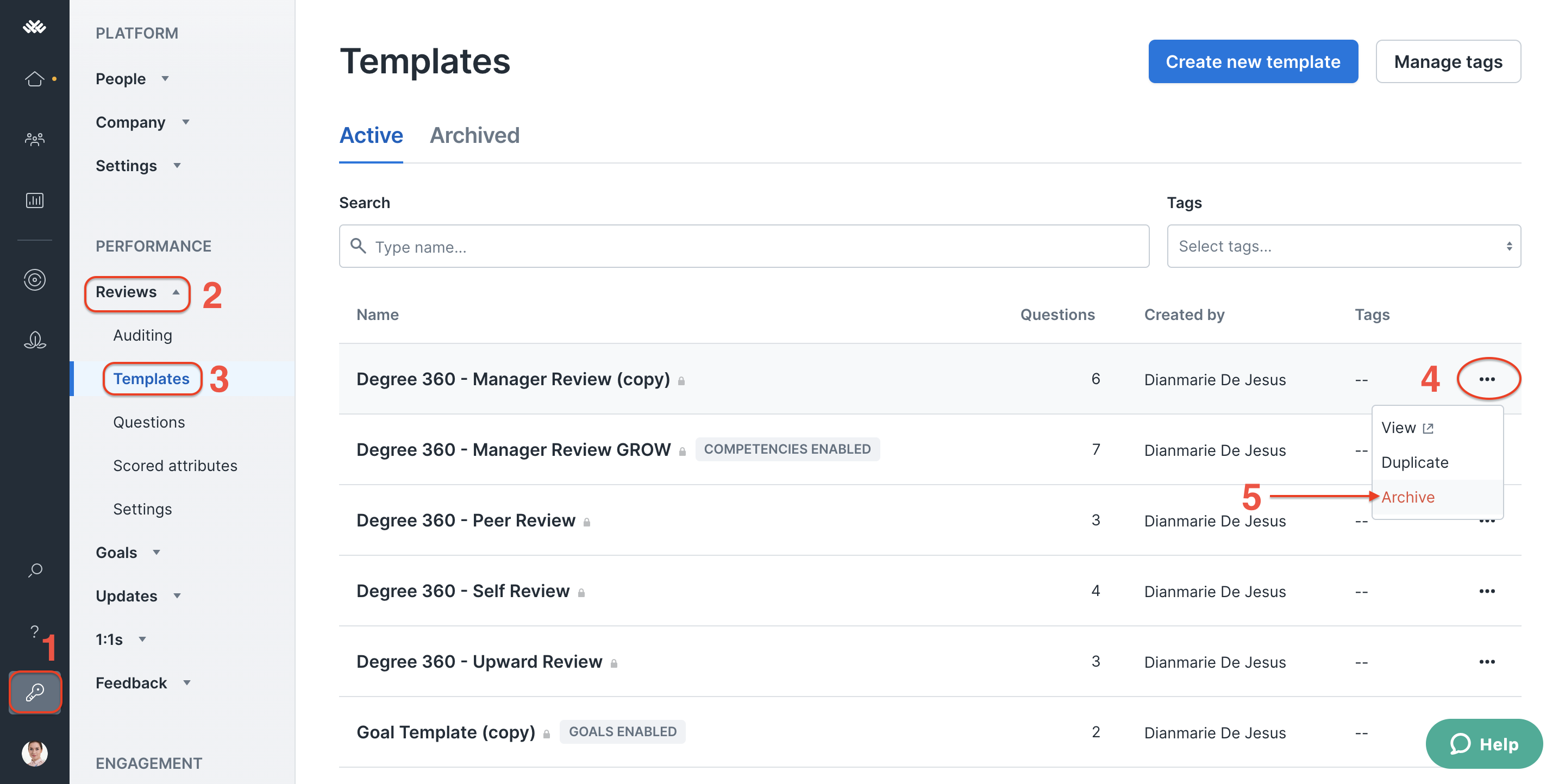 Step 6: A confirmation message will appear—select Archive to confirm.
Where to find an archived template
Archived templates can be found on the Templates page under the Archived tab. From here, you can view or restore the template to an active state.