Admins can log in as a teammate to help with troubleshooting, functionality, and navigation
Lattice gives full access admins the ability to impersonate their colleagues. This feature helps admins assist colleagues with Lattice navigation, functionality, and troubleshooting.
Before you start
Admin Impersonation is a read-only impersonation. Admins cannot make any changes or take any actions on behalf of the user. Note: you cannot complete a review on someone's behalf through an Admin impersonation. While you can type in a review, this will only be visible to you, and it will not be submittable.
Admins are blocked off from seeing surveys, pulse, private 1:1 notes, and notes to self.
Admins can view but not submit drafted reviews while impersonating.
Admins cannot impersonate created or archived employee profiles.
How to impersonate
Navigate to Admin > Organization > People > Employees.
Click on the ellipsis (...) to the right of the desired employee's name.
Click Login as the user.
Confirm by clicking Log in.
After logging in as the user, you will see a blue banner that includes:
The name of the user you are logged in as
A callout that states you have read-only access permissions
Click Log out to go back into your profile.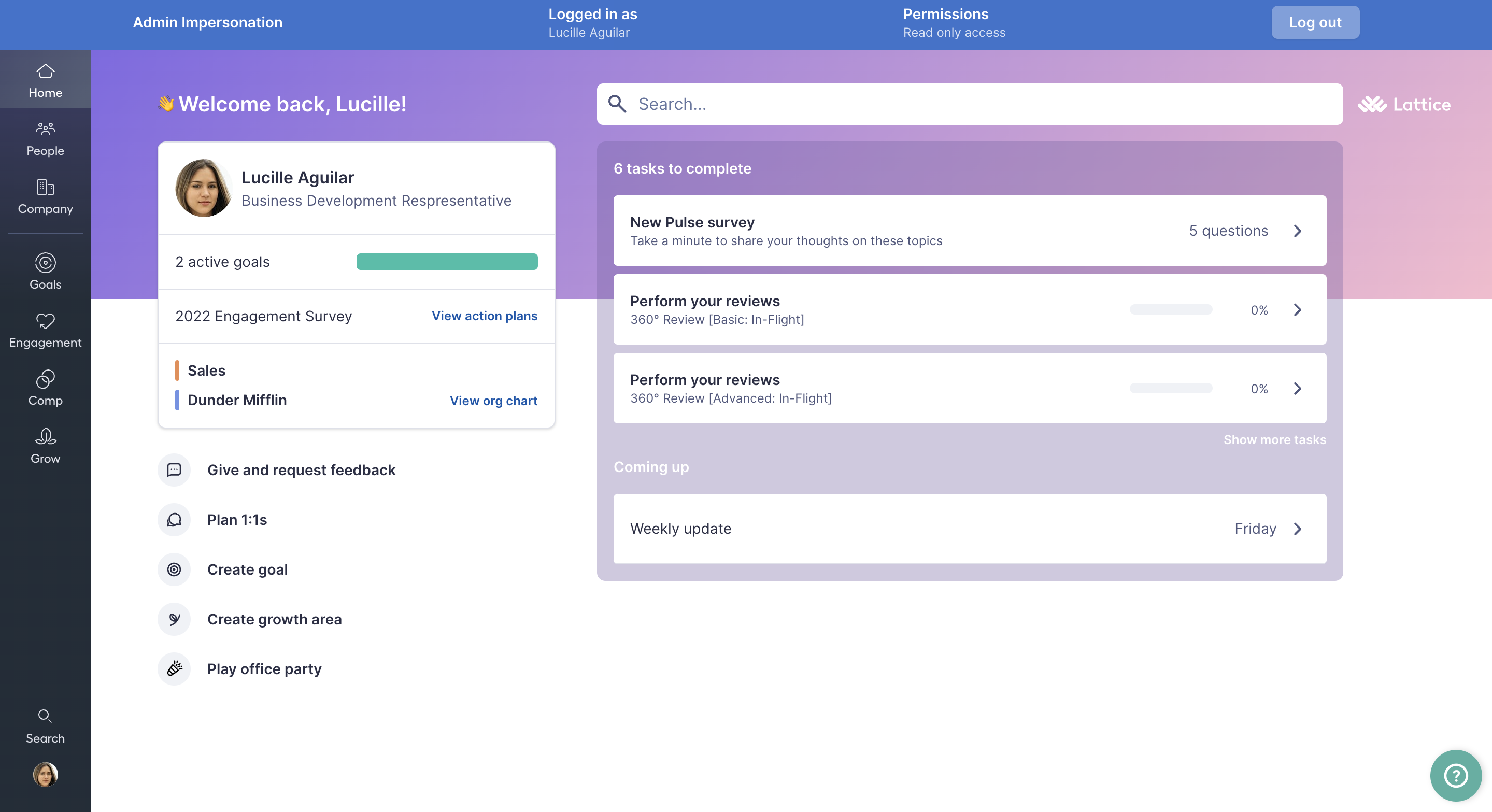 The Impersonations page
All impersonations are logged on the Impersonations page. To get to the Impersonations page, navigate to Admin > Organization > People > Impersonations: