Three easy ways to upload and invite your organization
Once you have set up your organization in Lattice and your employees have been created in the system, it's time to invite them! There are a few different ways you can invite users to sign into Lattice.
You can invite individual employees, part of your organization, or your entire organization at once. Some admins may prefer to give access to individual employees earlier than others. The choice is yours!
Inviting Early Access Users
If you have already imported your organization by uploading a CSV, your employees can be accessed under the "Created" tab. To invite one of them, click the ellipses next to the user's name, then select "Send Invite."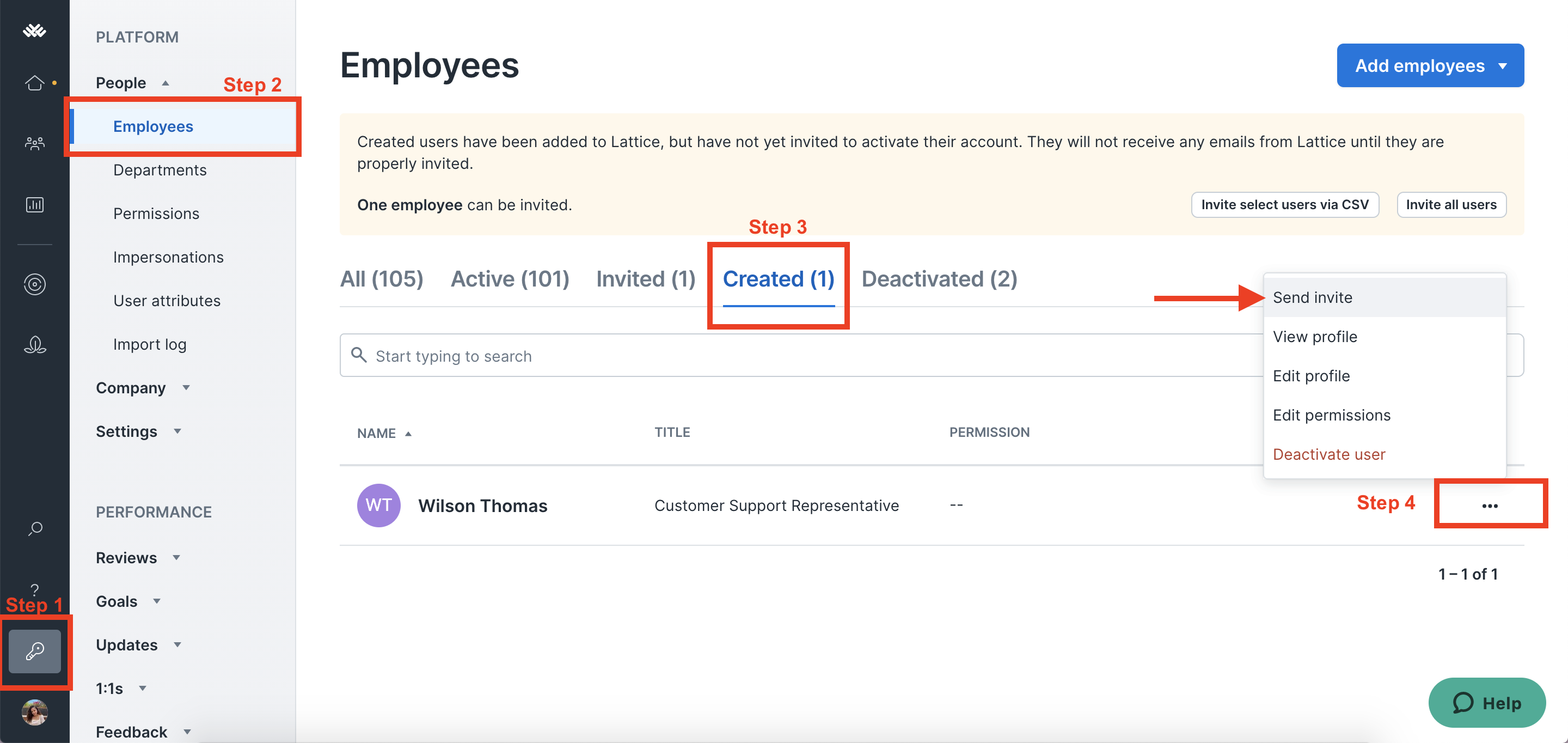 Inviting Groups of Employees
Inviting All "Created" Company
To invite your entire company en masse, click "Invite All Users" at the top of the page (in the yellow box).
Please note: After your company has completed your Lattice implementation, created users will automatically be invited to Lattice. You will not need to complete this extra step. If you have any questions about this, please reach out to our customer care team.
The Invitation Email
Invited users will receive an email with the subject line "[Admin Name] invited you to join Lattice." In the example below, "Adam Degree" is the name of the Lattice Domain, and "Joseph Stone" is the name of the Lattice Admin that sent the invitation.