Once you have completed calibration, end the Scoring & Calibration phase to allow managers to finalize and share review packets with their direct reports.
Before you start
Ending scoring will allow managers to finalize review packets and write their summaries. However, you can always continue calibration after scoring has ended, including after review packets have been shared.
End Scores & Calibrating
Step 1: Within the Scores & Calibration phase, select End Scoring.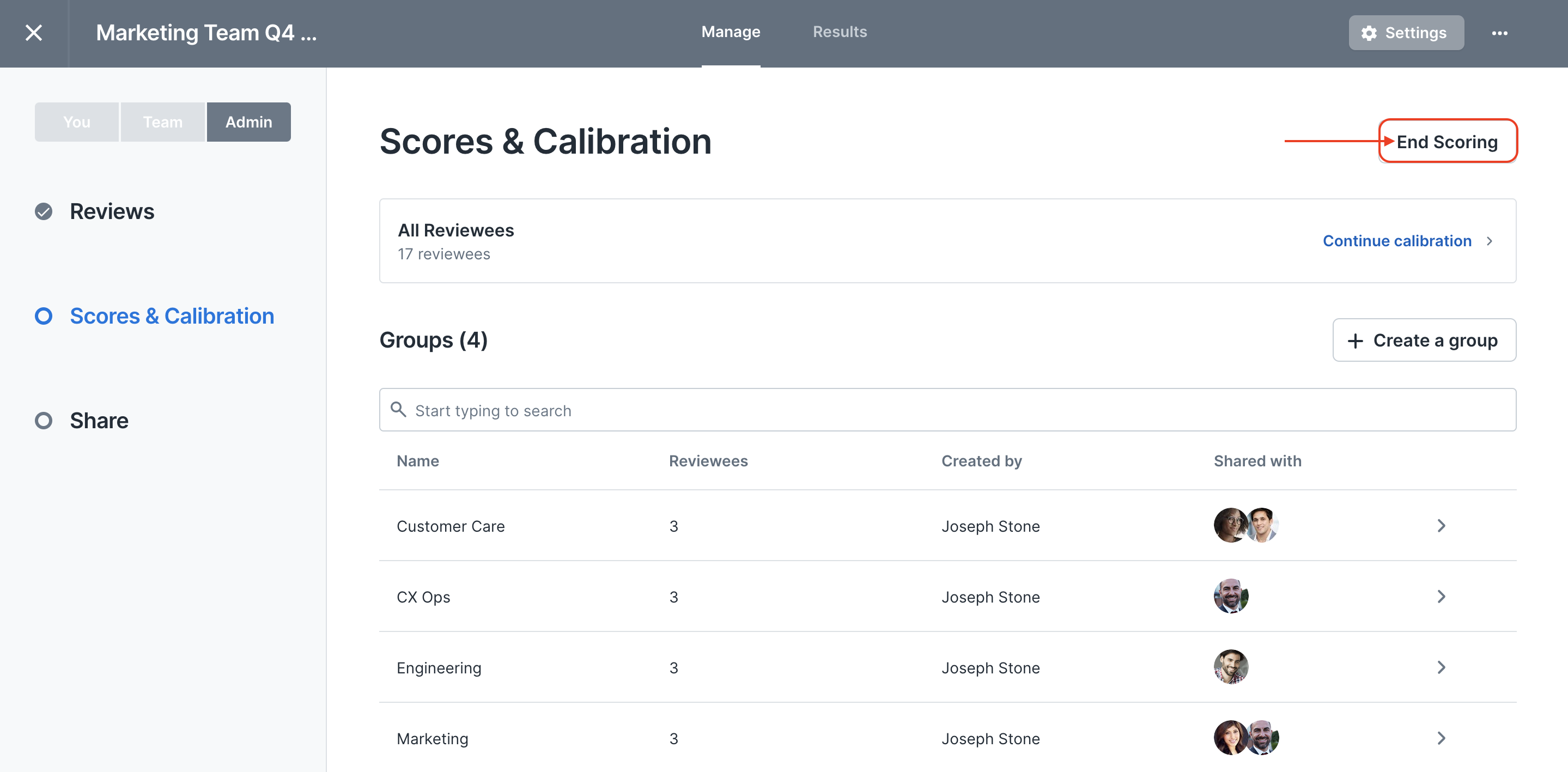 Step 2: Select how you would like to end the scoring phase.
You have three options for ending the scoring phase:
Reopen manager reviews for all reviewees: This gives the managers the ability to add additional context to their downward reviews based on the calibrated scores.
Reopen manager reviews for reviewees where there are changes in calibrated scores: This would reopen manager reviews for managers with direct reports whose calibrated scores differ from their pre-calibrated scores.
Continue without reopening manager reviews.
Step 3: Toggle on Send notifications if you want to notify managers scoring has ended.
If you have chosen to reopen only manager reviews where there are changes in calibrated scores, you will have the opportunity to write different notifications for managers that have reviews reopened and managers who do not.