Please note: This article walks through calibration if Lattice has not included calibrated rating questions in your account yet. Calibrated rating questions do not include scored attributes. For the steps for Calibration V2, check out How to Calibrate Rating Questions in a Review Cycle.
Once the review cycle has ended, and the Scoring phase has begun, calibration will begin. Admins can adjust scores directly in Lattice or bulk-update using a CSV.
Before you start
You can make the calibration process more manageable by creating calibration groups and sharing review data with calibration contributors. However, due to the sensitivity of the data, only Lattice admins can input calibrated scores.
If you choose not to calibrate a reviewee's scores, the reviewee will see the score the manager submitted for them within their review packet.
Calibrate directly within Lattice
Step 1: Once the cycle has entered the Scores & Calibration phase, select Get started.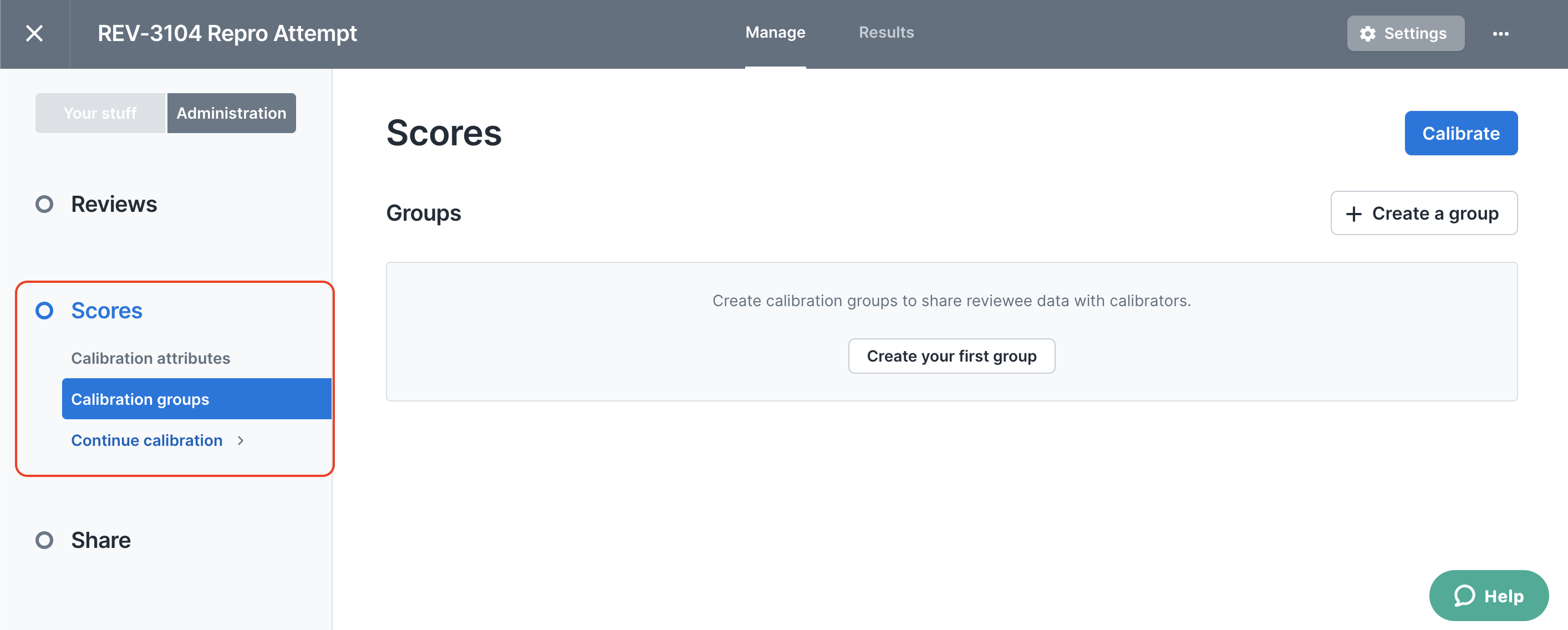 Step 2: Navigate to the selected attribute to the right of each reviewee.
Step 3: Here, you will see their pre-calibrated score. Under the Calibrated column, select the reviewee's new score from the dropdown.
Step 4: Continue to scroll to the right until all calibrated scores have been entered.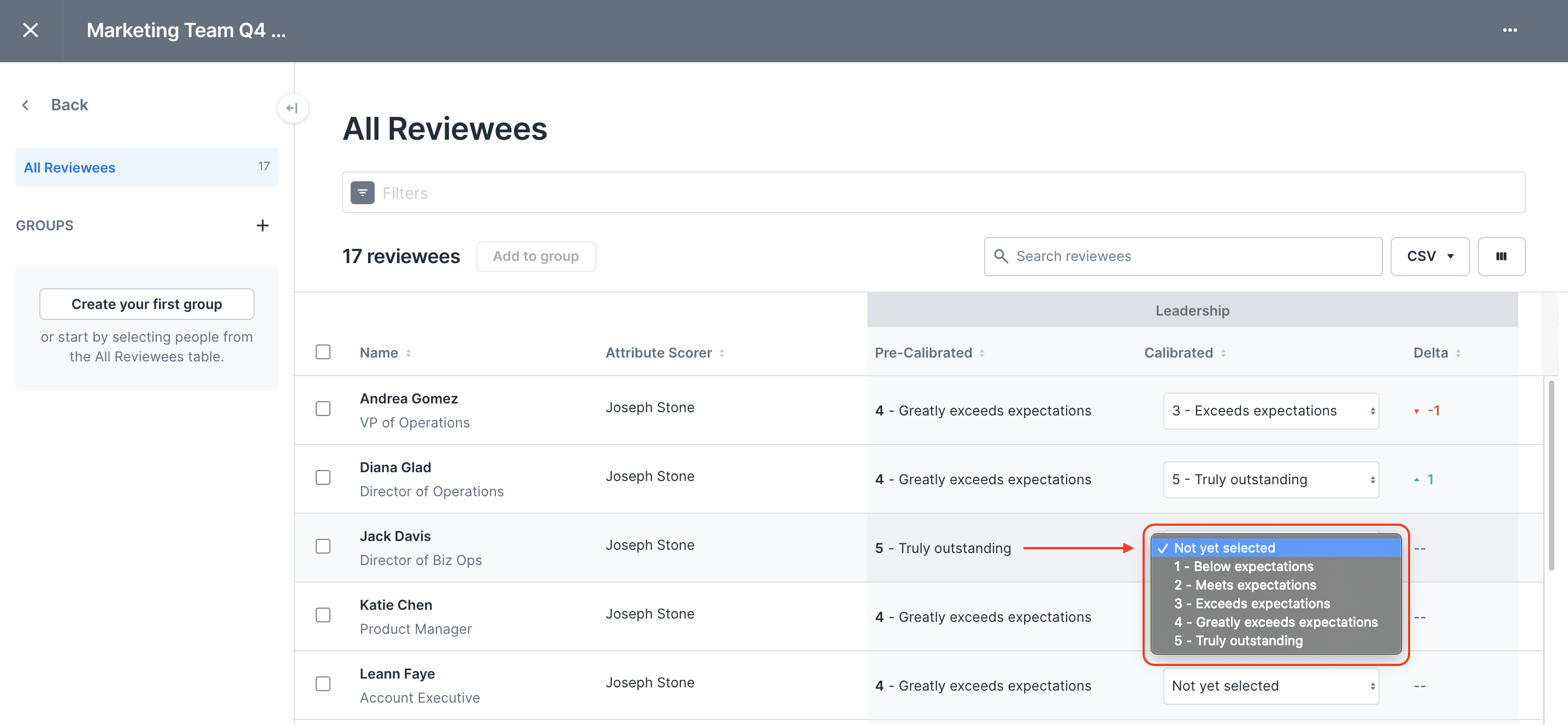 Steps 1: Once the cycle has entered the Scores & Calibration phase, select Get started.
Step 2: Click on CSV and select Download scores.

Step 3: Select Download template from the pop-up context panel to receive all manager scores in a CSV.
Step 4: Enter each reviewee's new scores within the "Calibrated ..." columns.
Please note that calibrated scores have to be whole numbers. They cannot be decimals.
Step 5: Upload your CSV by clicking on the CSV button, and select Upload scores from the drop-down menu.