Managing your notifications on an individual basis
Please Note: If your organization uses Lattice's elevated design, you can find the updated navigation steps here.
If your Admin has enabled Slack and email notifications, employees will have the option to choose their preferred notification method.
To change these settings, employees need to follow the following steps:
Step 1: Select your name in the right-hand corner and click on "Settings."
Step 2: Select the type of desired way of notification: Slack or Email for Reviews, Goals, Updates, 1:1s, Feedback, and Surveys.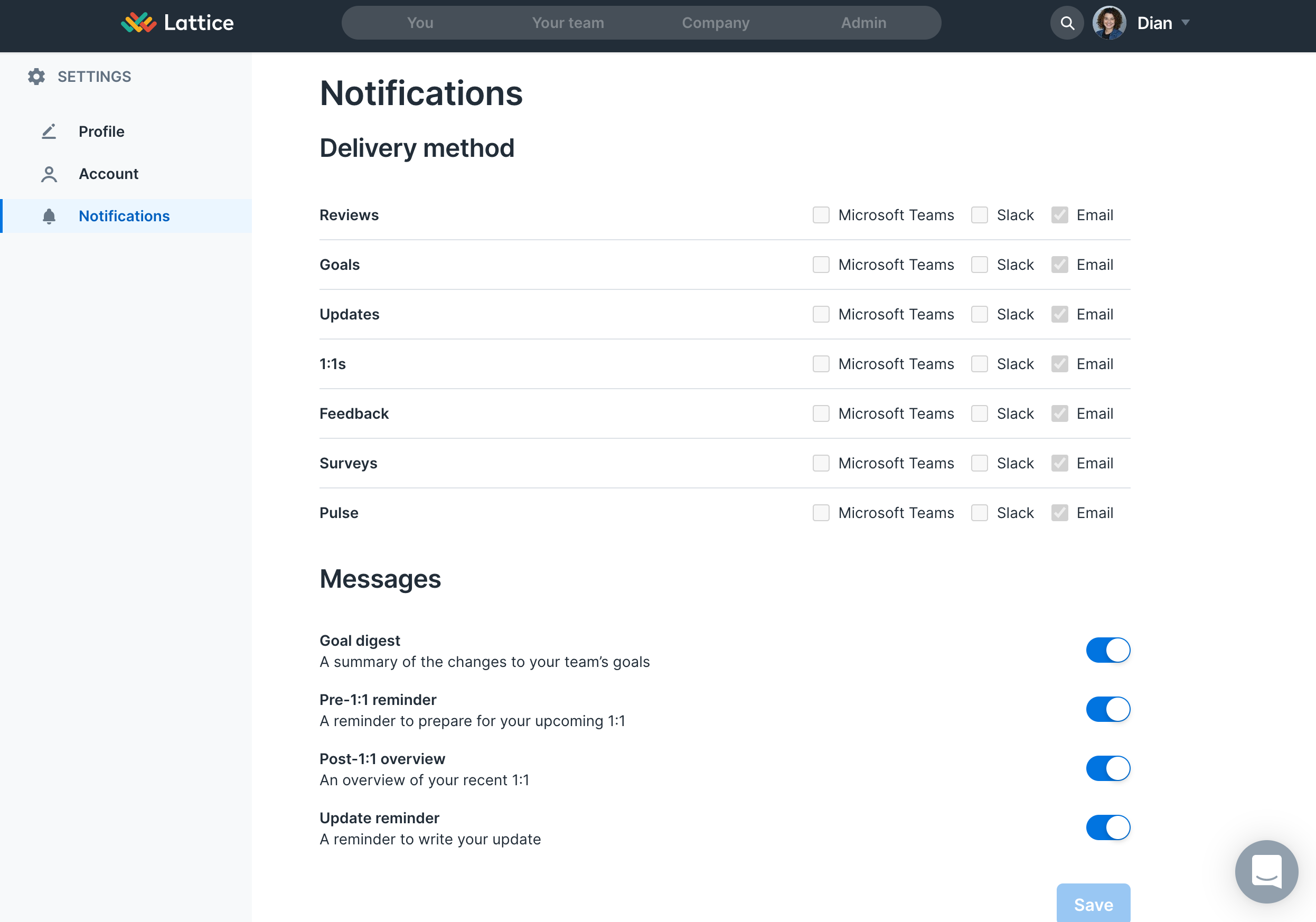 Step 3: Select the desired Messages you would like to receive by enabling and/or disabling and selecting "Save Changes."

Please Note: Employees can only change the desired delivery method if the Admin has enabled Slack and Email.