Configuring Pulse Survey notifications in the Lattice notification center
Once you have navigated to the Notification Center, there are three options for how notifications can be sent when it comes to our Pulse Surveys tool— through Slack or Microsoft Teams, and/or Email.
Pulse survey notifications are sent as follows:
When you launch Pulse
When it's time to complete the next Pulse survey
Anonymous Comment notifications are sent as follows:
When an admin replies to your anonymous comment
When an anonymous comment is assigned to you (admin only)
A comment assigned to you is awaiting a reply (admin only)
Pulse weekly digest (admin only)
Note: only active users will receive Pulse notifications. Invited users will not receive email or Slack notifications to participate in Pulse.
To send these through Slack or email, you can check on the boxes to the right of "Pulse," as shown below. Make sure to press the blue "Save changes" button at the bottom of the page when you're finished.
Note: Slack notifications are sent via the Lattice App and appear as shown below.
Notifications Users Receive:
Reminder to complete next survey
Anonymous Comment Notifications
An admin has replied to your comment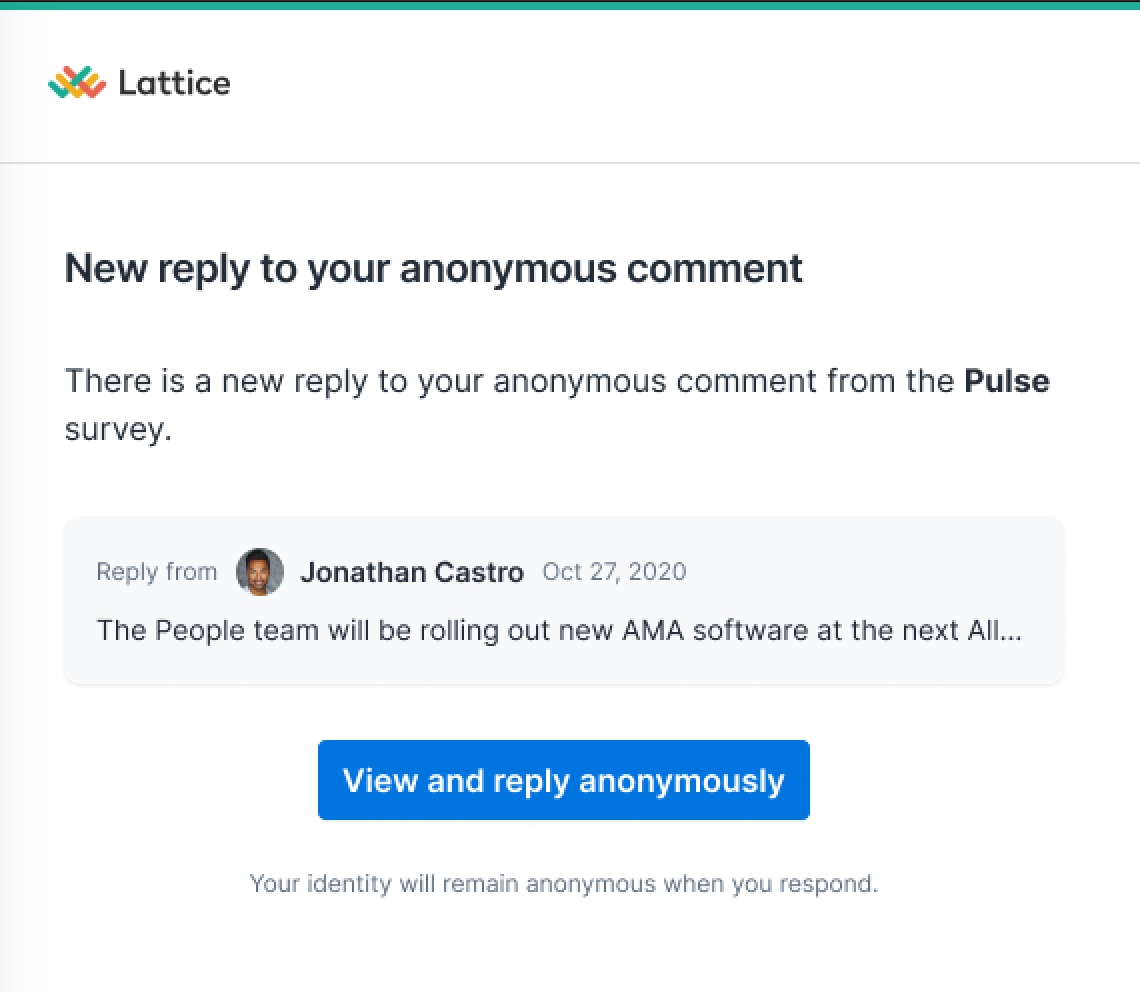 An anonymous comment is assigned to you (admin only)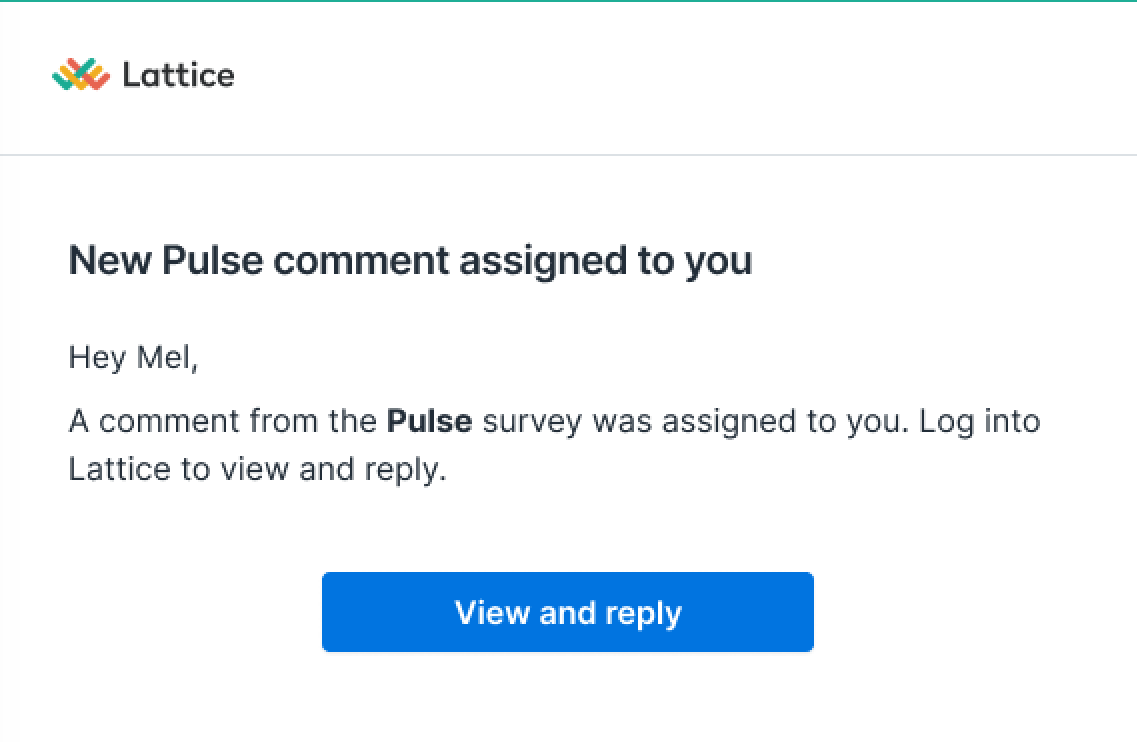 Pulse weekly digest
The Pulse weekly digest will go out to all Pulse admins at 9 am Fridays in your company's time zone. The digest will include:
New comments submitted for Pulse
The number of comments awaiting reply (if anonymous comments are enabled)
Updated eNPS score (if eNPS is enabled)