Configuring notification settings for Reviews, Feedback, and Invites
Please Note: If your organization uses Lattice's elevated design, you can find the updated navigation steps here.
Suppose you would like to configure what notifications are sent via Slack and/or email for Reviews, Feedback, and general invitations to the system. In that case, you can do so in the Lattice Notification Center!
Please keep in mind that Slack needs to be enabled first to have access to the Notification center. Once you have integrated with Slack, you will have the option to disable the Slack channel later.
Once this is enabled for you in your account, you will find the notification center by following the steps below:
Step 1: Click on the Admin tab found in the top navigation bar.
Step 2: Scroll down on your screen and on the left-hand side, enter the "Settings" and click "Notifications" as shown below.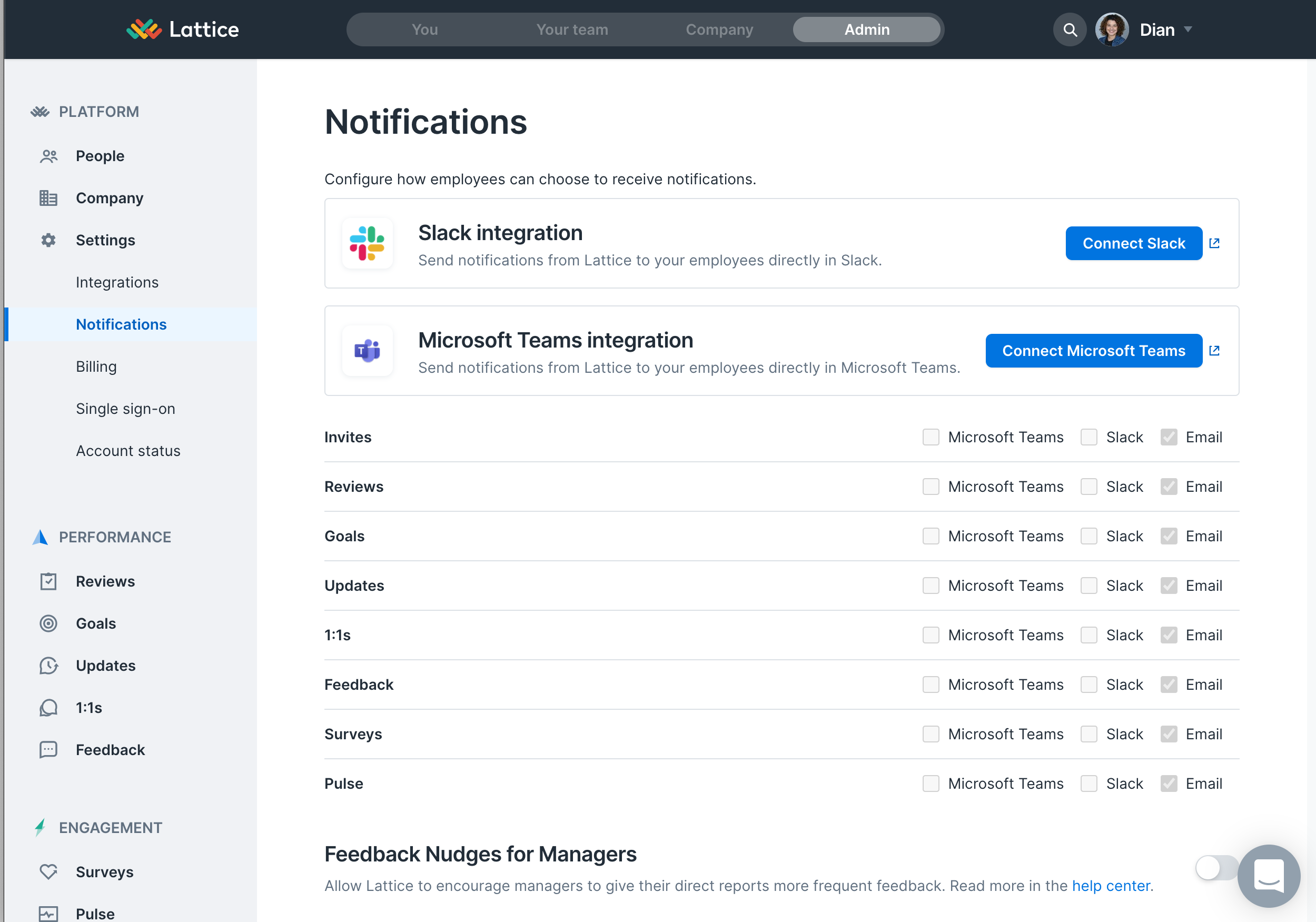 From here, you will be able to configure the notification settings for the following tools!
Once you have set up platform notifications, any update to preferences will only be reflected for new users.