A list of notifications for our Updates feature and when you can expect to receive them
Once you have navigated to the Notification Center, there are few options for how notifications can be sent when it comes to our Updates tool— through Slack or Microsoft Teams and/or through Email.
Updates notifications are sent as follows:
When Updates are first enabled
When your direct reports submit Updates
When your Updates have been reviewed by your Manager
When you haven't submitted an Update within the set frequency
When you receive a comment on an Update
To send these through Slack/Microsoft Teams or email, you can check on the boxes to the right of "Updates", as shown below.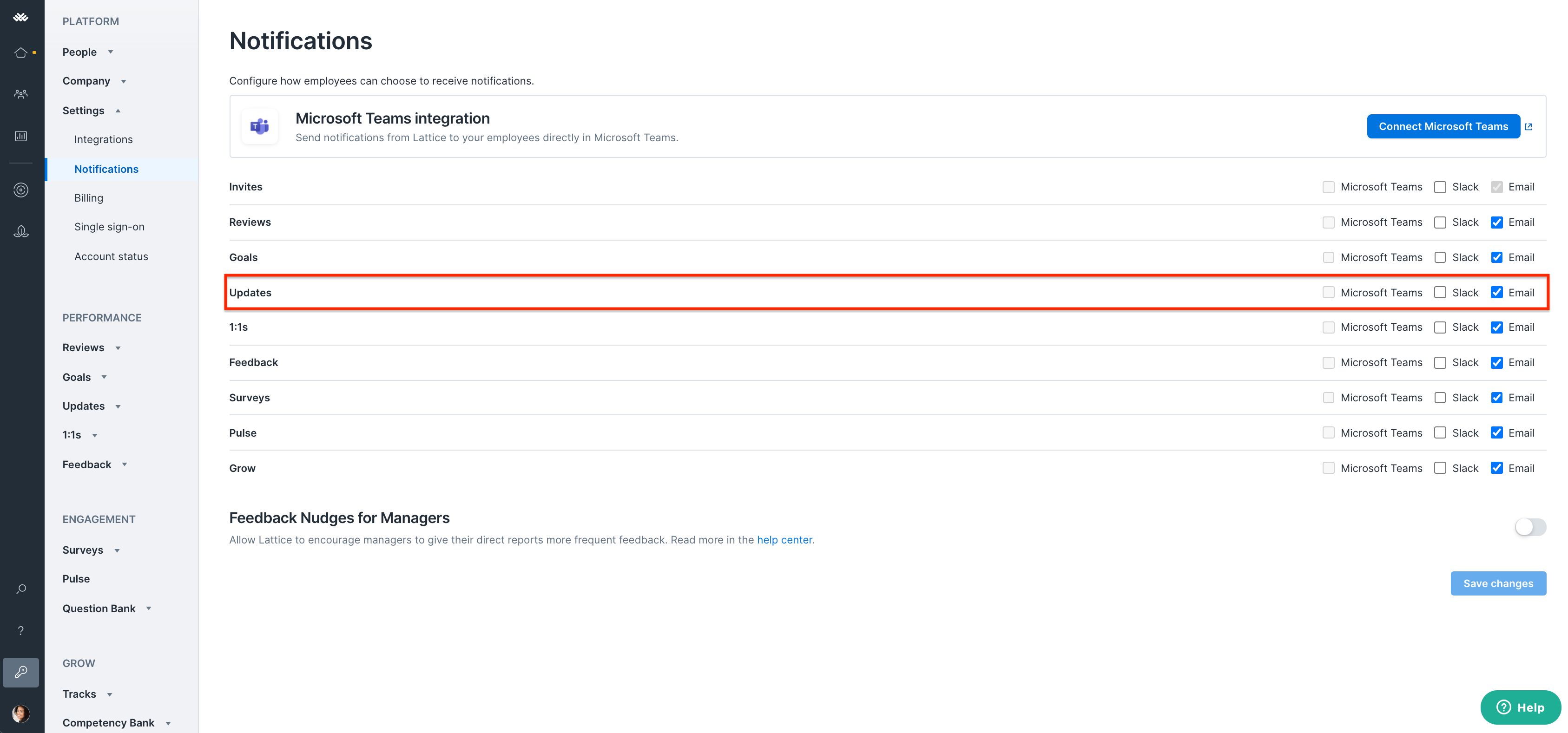 Note: Slack notifications are sent via the Lattice App and Lattice's Microsoft Teams App will appear on your Microsoft Teams apps
Enabling Updates
Once the manager enables Updates for their employees, the employee will receive the following notification: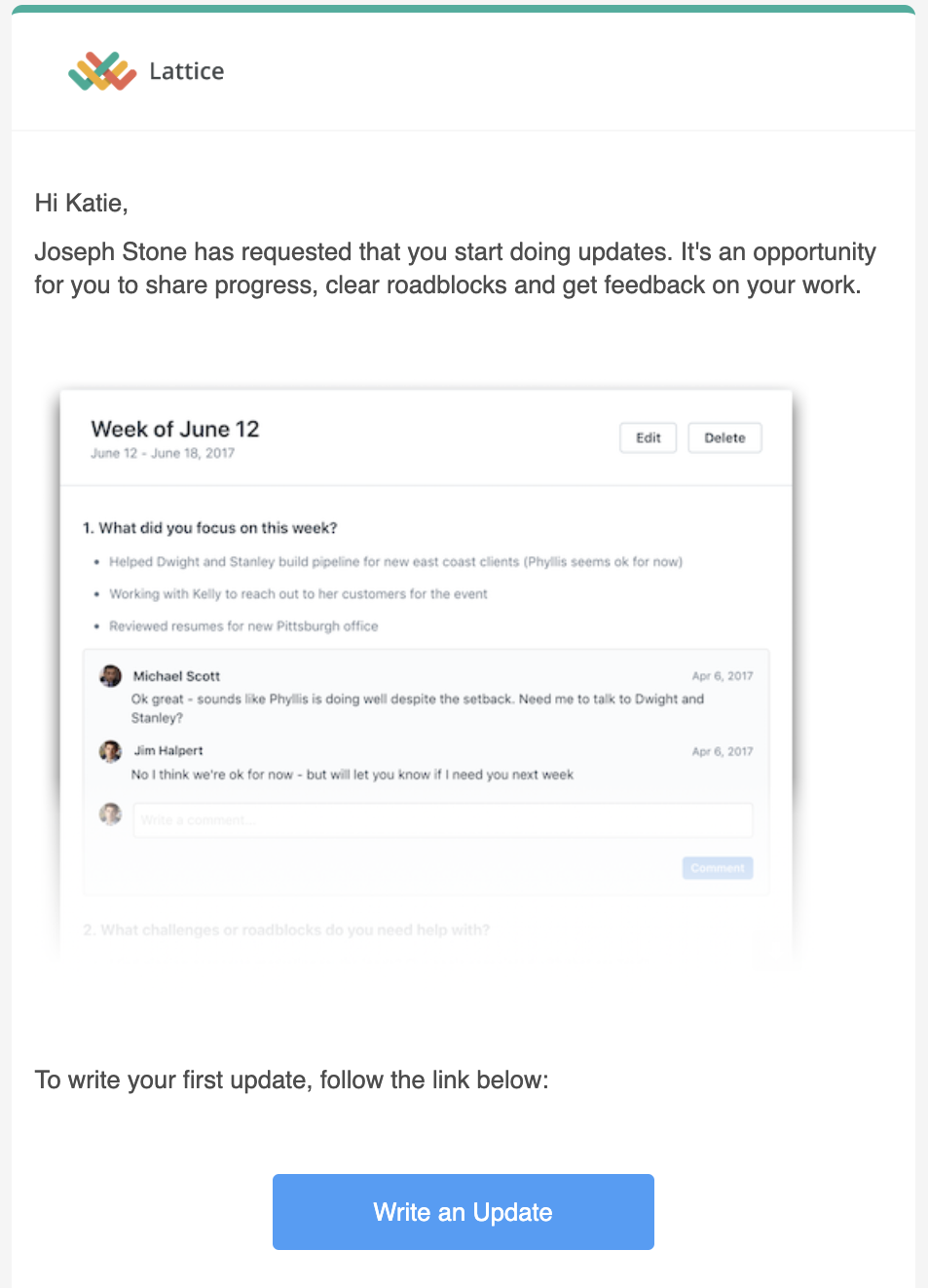 If the admin enables Updates for employees that have never had Updates enabled before, the employee will receive the following notification:
Notification in Microsoft Teams:
Direct Report Submitted an Update
Once the employee has submitted the Update, the manager will receive a notification with a link to the submitted responses.
Update Has Been Reviewed by a Manager
Reports will receive a notification letting them know that their manager reviewed their update.
Employees will receive a reminder through Lattice to complete their update. The specific day and time the update reminder notification is sent out can be configured by either the employee's manager or the company administrator. To learn more about how to customize the day and time an update is sent out, check out Setting up Updates as a Manager!
Note: Update reminder notifications will only go out to the employee if they have not submitted an update by the day the notification is set to go out. For example, if the notifications are set for Fridays, but an update is submitted before Friday, then the user will not receive the reminder notification.
Receiving a Comment on an Update
If the employee and/or manager comment back and forth on the Update, then the following notification will be sent to the relevant recipient: