A guide for managers as they set up update questions and cadence for their team.
Managers can use the Updates tool to get weekly insight on their direct reports. If your organization allows, Managers can further customize this experience for their teams. You will be able to set your own update settings and create questions that you can apply on a team-wide or an individual level.
This article covers the following topics:
Turning On/Off Updates for Your Direct Reports
As a Manager, you can turn on or off Updates for your direct reports. To do this, please refer to the steps below:
Step 1: Navigate to the People page.
Step 2: Click on the desired employee's name from the My team section.
Step 3: Enter the Updates tab within the toolkit.
Step 4: Click Turn on Updates for [direct report].
Customizing on a Team Level
To set custom questions on a team level, go to the My team section > Updates > Settings.
From the team settings screen, you can choose either Company default settings or Custom team settings. If you select Custom team settings, you can change the update cadence, the time the reminder is sent out, and edit the questions asked for everyone on your team.
Please note: any changes made to update questions are reflected in the current week's updates for those who have not saved a draft or published their update yet.
You can also choose how often you ask your team for updates to weekly, biweekly, or monthly, as well as change the week's day and time that the reminders are sent out. Employees will be able to publish one Update per frequency setting.
Please note: reminders will be sent out at the selected time in each employee's set time zone. If no time zone is set, it will default to the company's set timezone.
Customizing on an Individual Level
To set custom questions on an individual level, go to the My Team section > click on the desired direct report's name > Updates tab. If Updates are enabled, you will see the option to View update settings.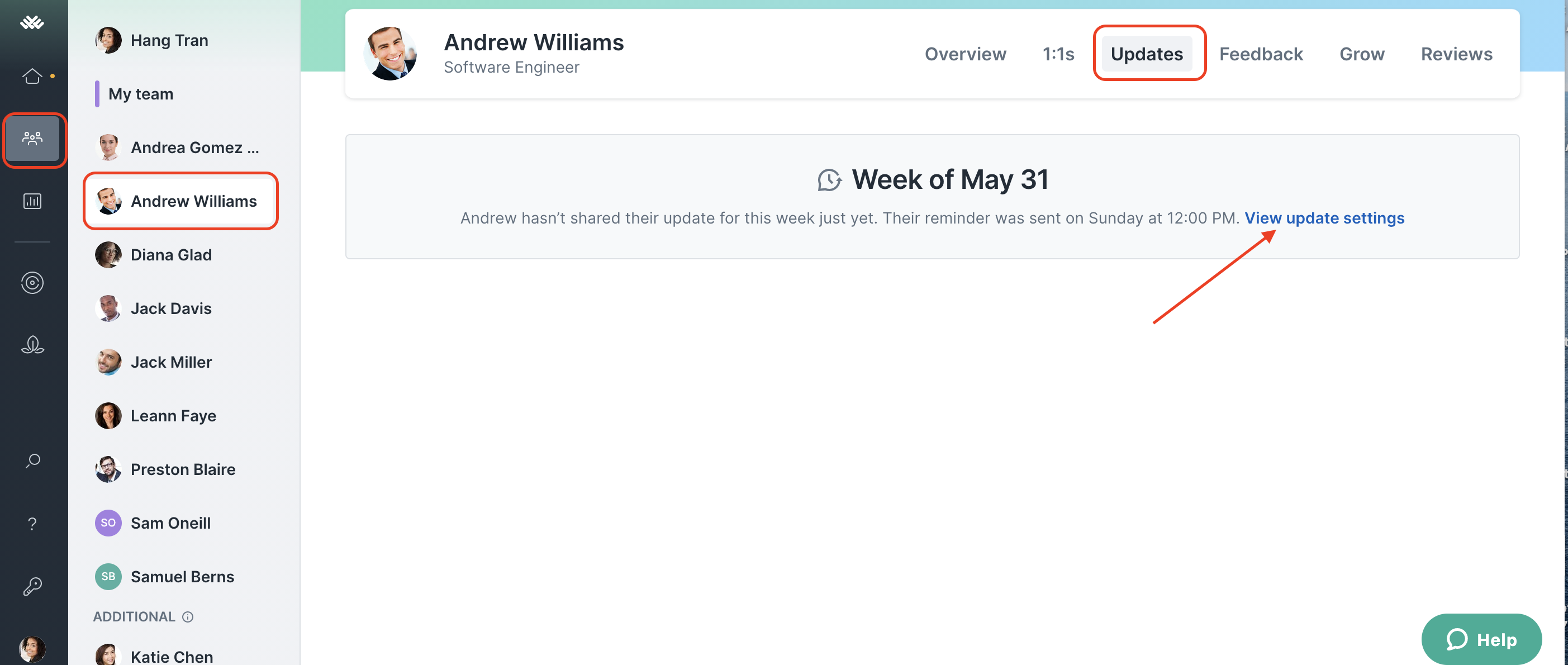 From here, choose Custom settings from the drop-down to customize both the questions and cadence for that specific employee.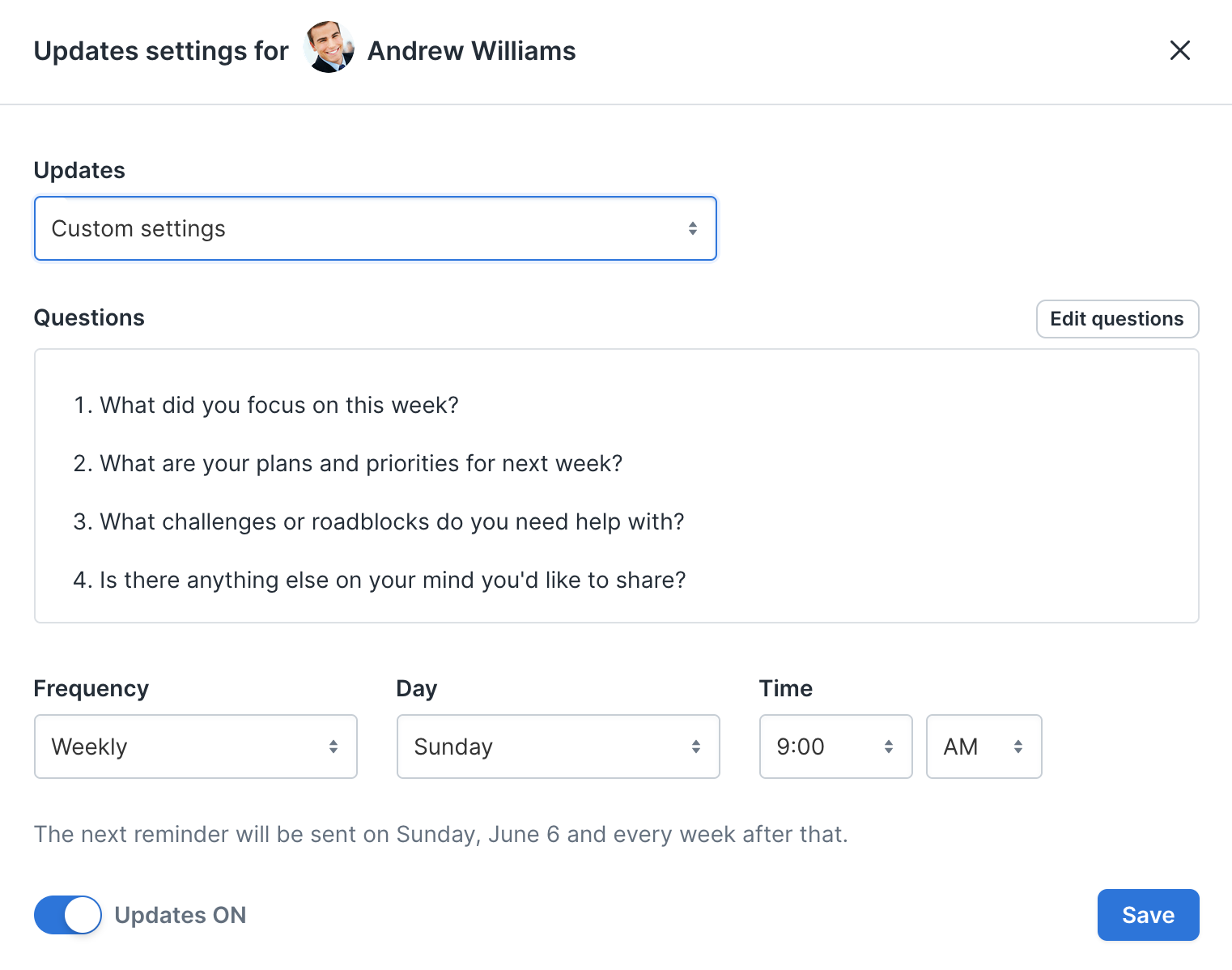 After you've set individualized questions for an employee, changing your team questions will not affect the questions that they are asked.