A guide to when tasks are created for updates.
A manager will receive a task for updates in two scenarios:
The manager has a new direct report
A direct report has submitted an update
Setup Updates with your new direct report
Managers will receive an update when a new hire joins the team as a new direct report. This task will be to get updates started with your direct report. This notification is dismissible, meaning you can dismiss the task without completing the action.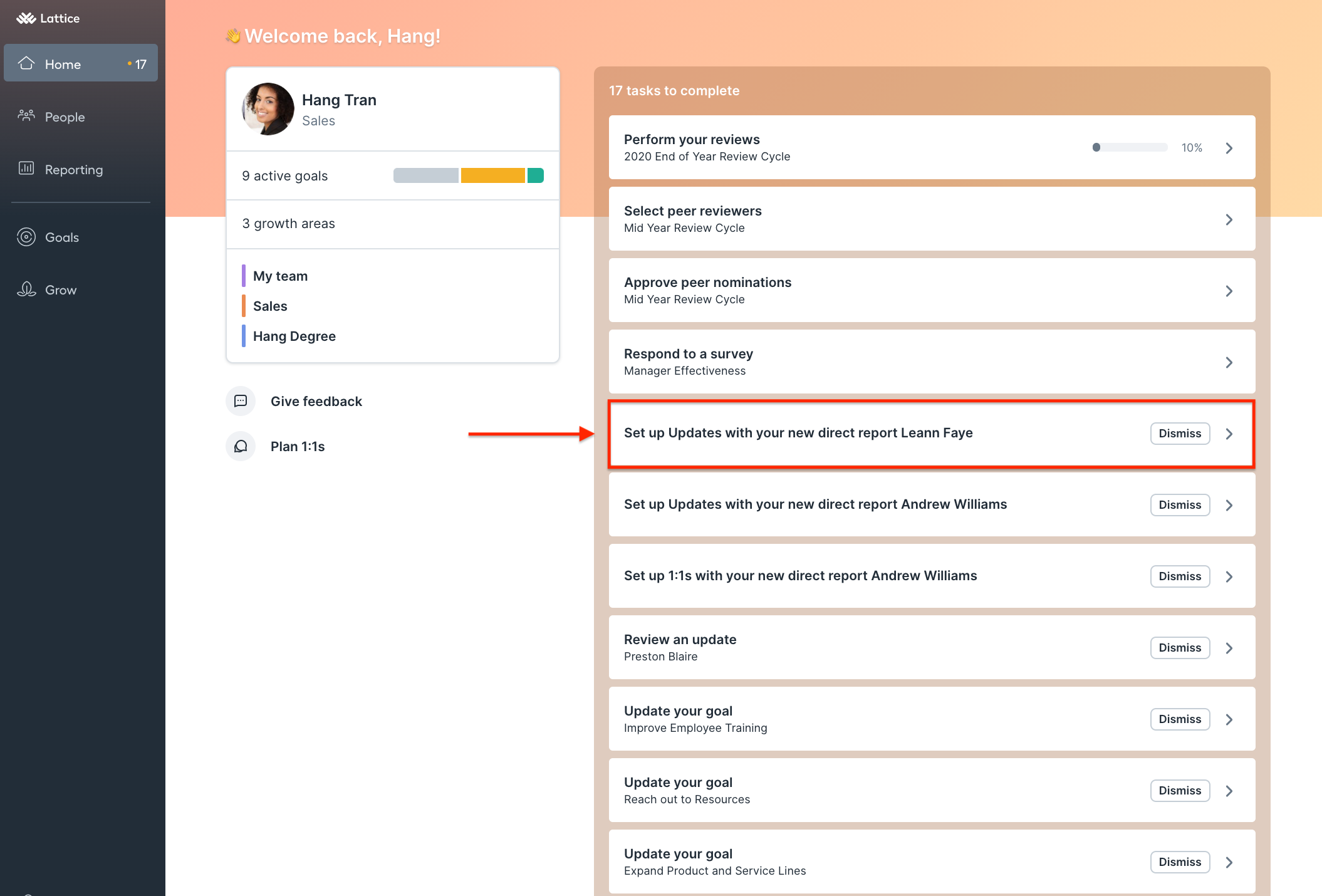 If the manager wants to set up updates with their direct report, they will be taken into the modal to select the questions and settings for their new hire. To learn more about customizations in Updates, check out Setting Up Updates as a Manager!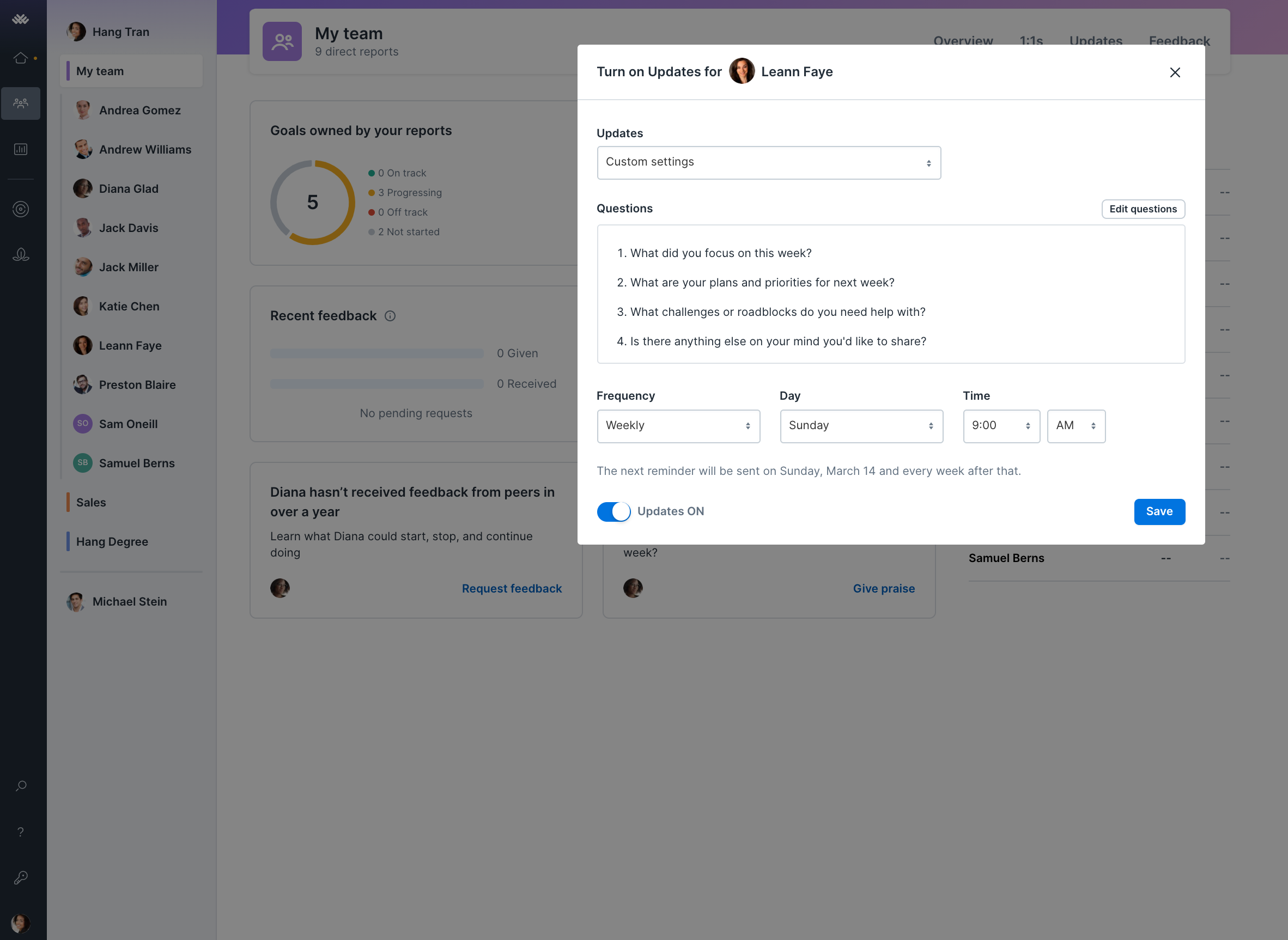 Review an Update
Once an employee has filled out their update the manager will get a task in Lattice for them to review their direct report and will be titled "Review an update." Like the prior task for updates, this task is also dismissible.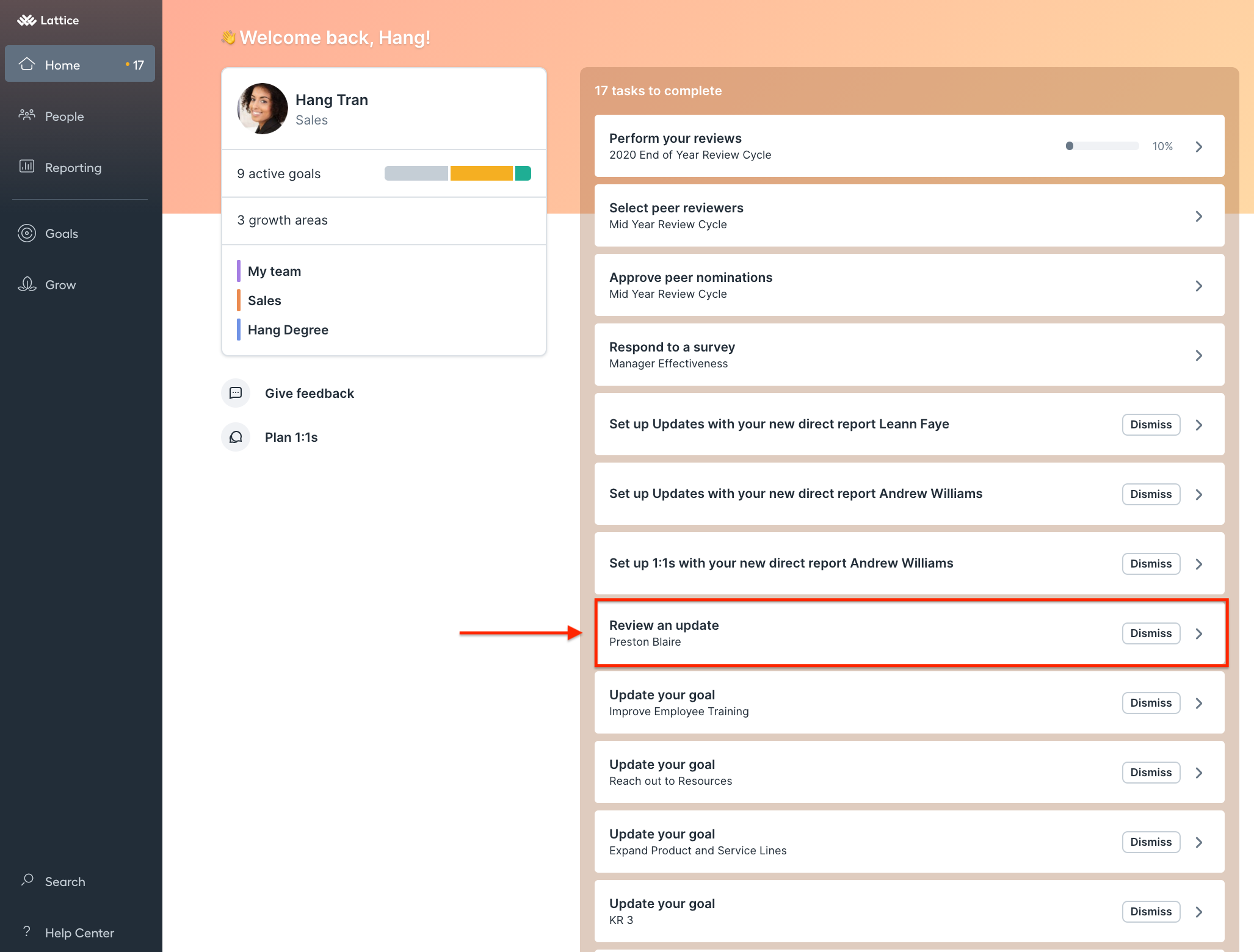 Once you select "Review update" it will open a pop-up where you're able to complete the review of the update.