How to view and comment on the Updates that your direct report submits.
After your direct report completes an update, you will be able to view and comment on the update:
Step 1: On your Home page, select People.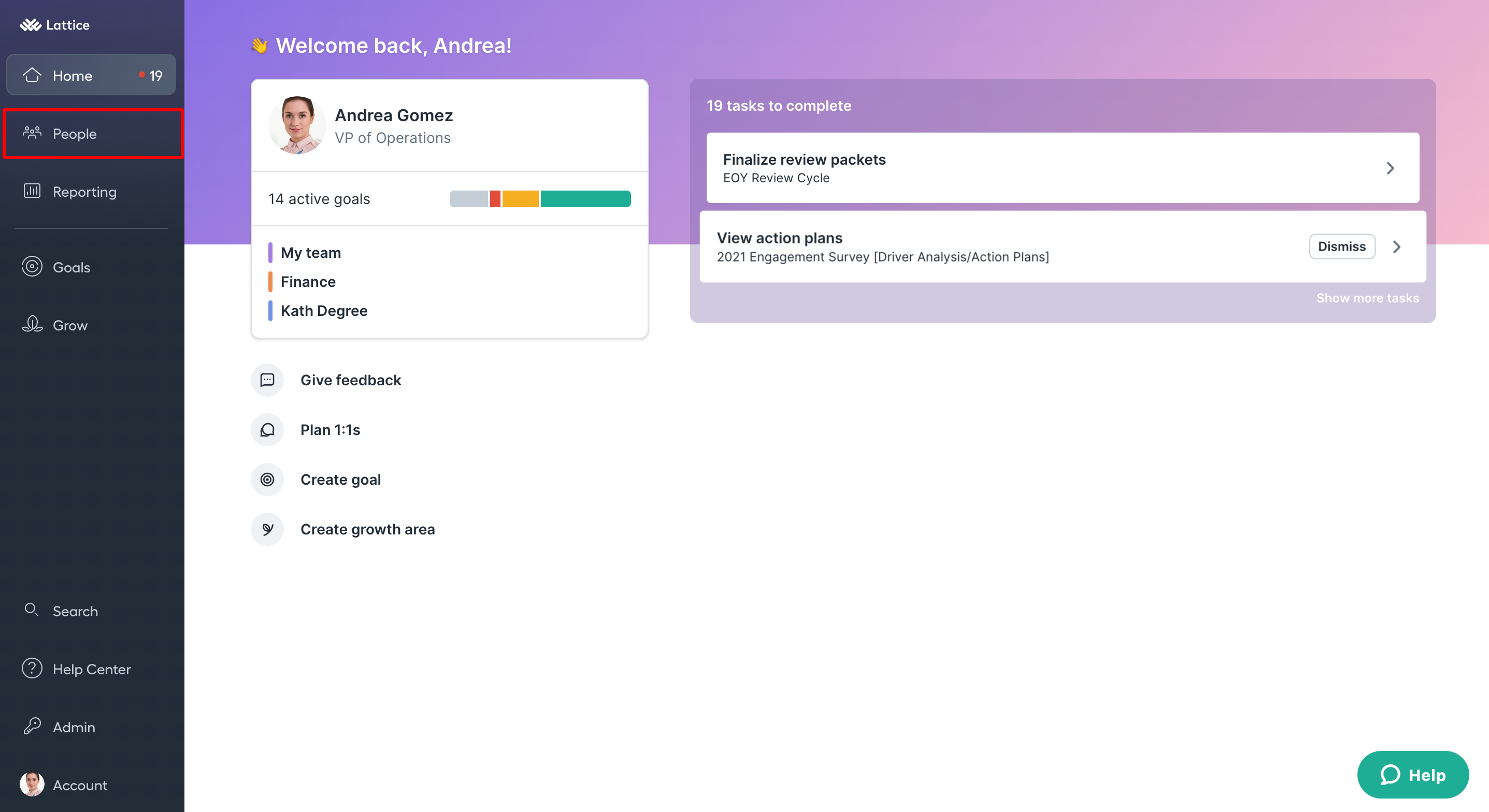 Step 2: Select My team > Updates > Review beside your direct report's update.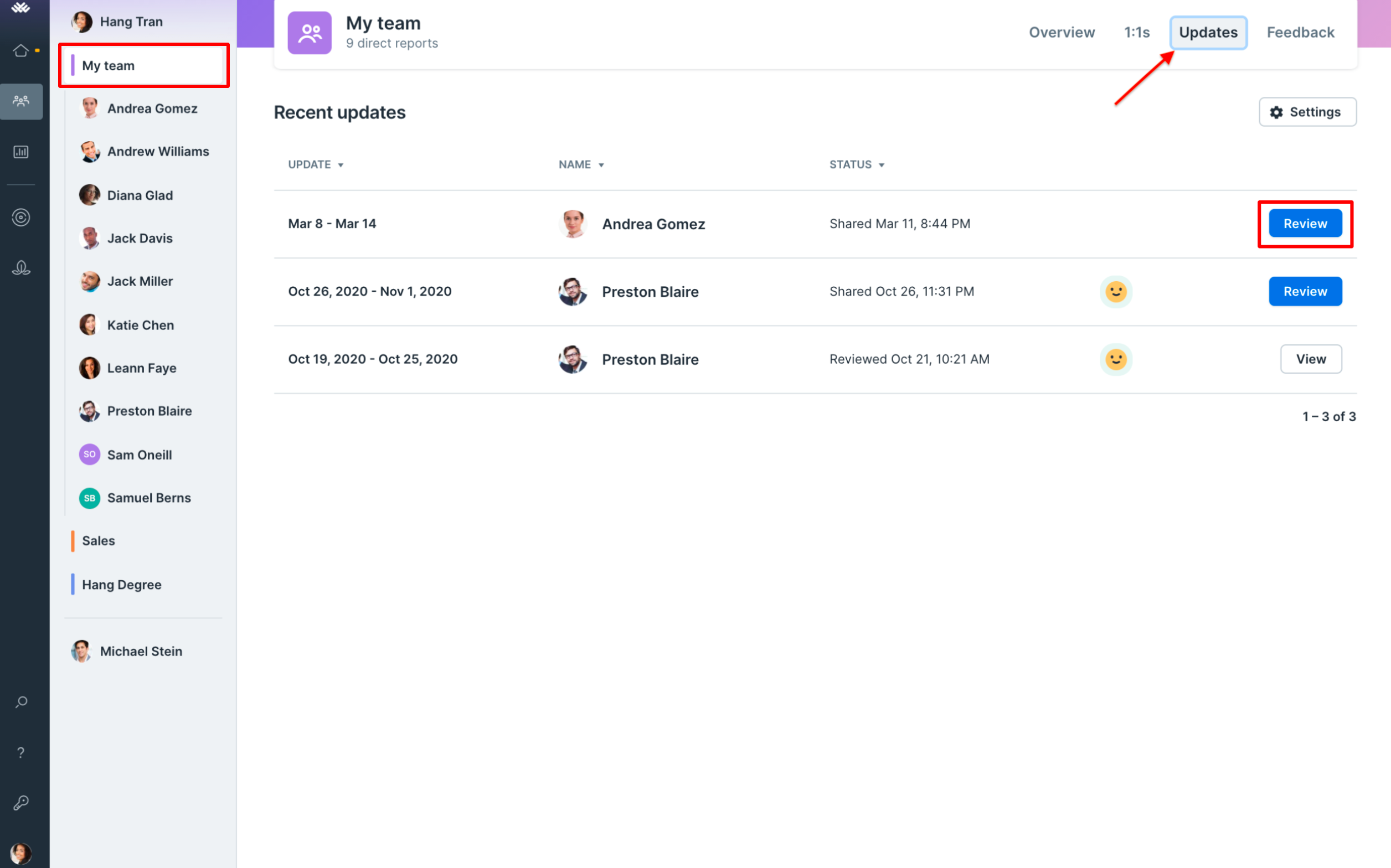 Step 3: Review the update and add comments.
Step 4: Click Mark as reviewed, which will share any comments provided with your direct report.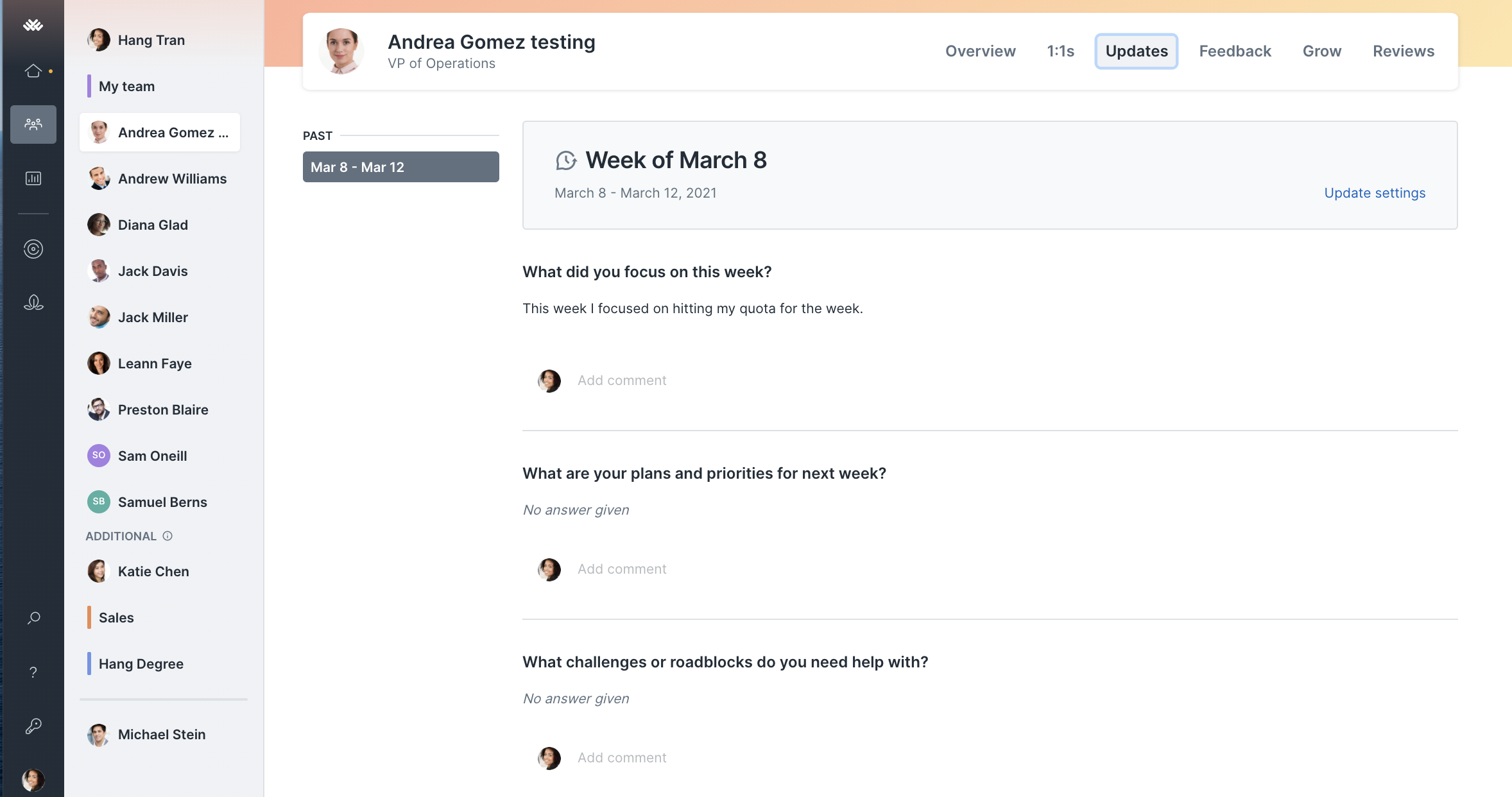 Please note: Once an update is marked as reviewed, Managers will not be able to edit their submissions.
Attaching a Hyperlink in the Comment Section of Your Update
To attach a link within the comment section when filling out your update, use the following format:
[text](location)

Example: [Lattice](www.lattice.com)
For more information on how to format within our comment sections, refer here.