Understanding the types and causes of 1:1 notifications
Once you have navigated to the Notification Center, there are two options for how notifications can be sent when it comes to our 1:1s tool— through Slack and/or through Email.
1:1s notifications are sent as follows:
When a new 1:1 relationship is set up
A few hours before a 1:1 meeting
A few hours after a 1:1 meeting
To send these through Slack or email, you can check on the boxes to the right of "1:1s", as shown below. Make sure to press the blue "Save" button when you're finished.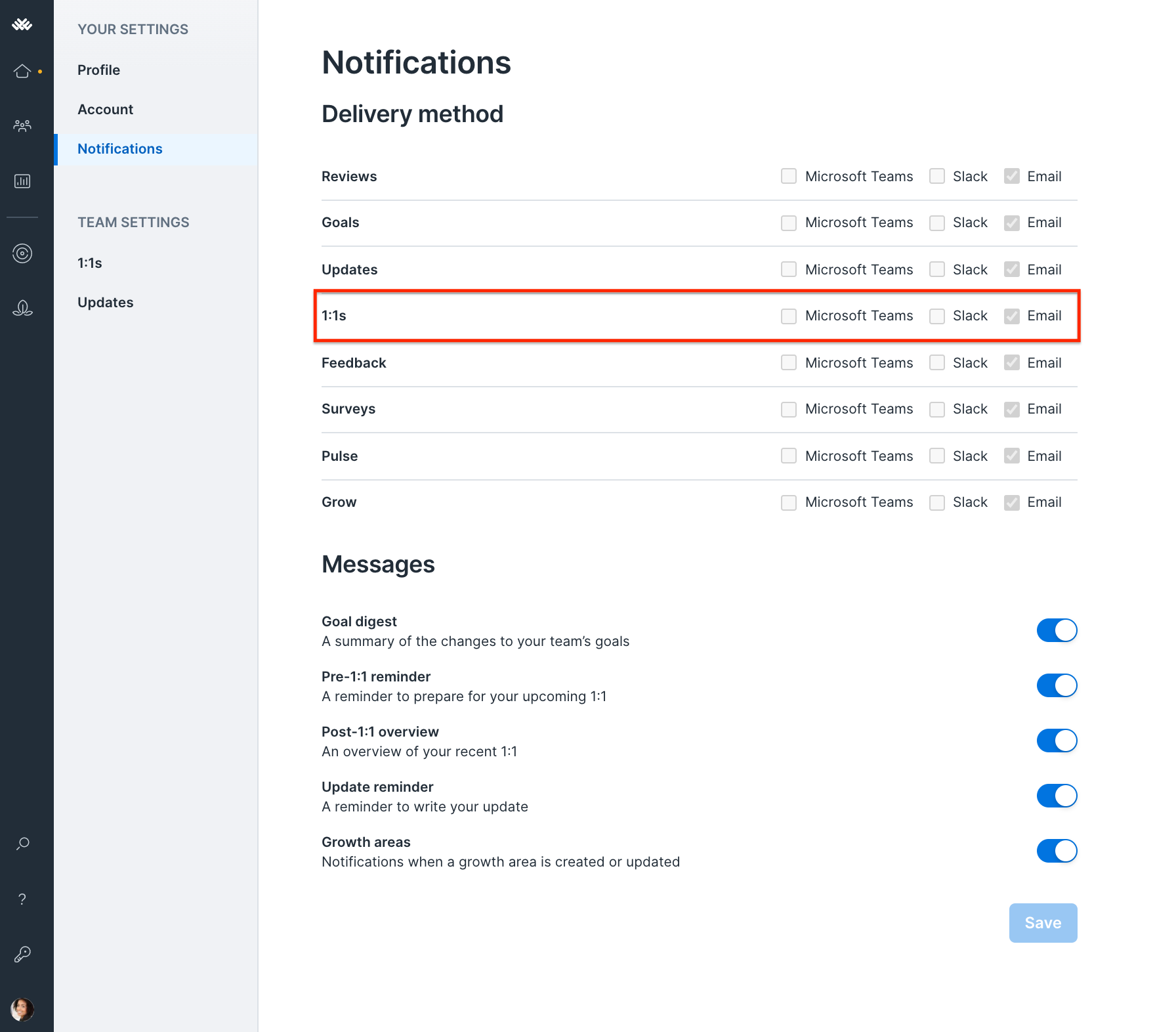 Note: Slack and Microsoft Teams notifications are sent via the Lattice App and should appear as shown below.
Initiating a new 1:1 relationship
When someone has set up a 1:1 in Lattice, the other participant will receive a message making them aware of the meeting and encouraging them to set talking points. This same message will be sent to managers if one of their direct reports requests a 1:1 meeting with them.
Pre and Post Meeting Notifications
You will get a notification before and after your 1:1:
2 hours before your 1:1 meeting, you will get a reminder to update the meeting agenda
After the 1:1 meeting, both participants will get a reminder to cross off completed agenda items and add any new comments
You will not receive a post 1:1 message if there were no agenda items/talking points added to the 1:1 meeting.
The point of the post 1:1 notification is to encourage the manager and direct report to review the meeting - look at agenda items and mark off what was talked about, or maybe add follow-up notes.