A look into Slack notifications for the 1:1s tool
Once you have navigated to the Notification Center, there are a few options for how notifications can be sent when it comes to our 1:1s tool— through Slack, Microsoft Teams, and/or email.
1:1s notifications are sent as follows:
When you initiate a new 1:1 relationship
A few hours before a 1:1 meeting
A few hours after a 1:1 meeting
To send these through Slack, Microsoft Teams, or email, you must check on the boxes to the right of 1:1s, as shown below. Make sure to press the blue Save button when you're finished.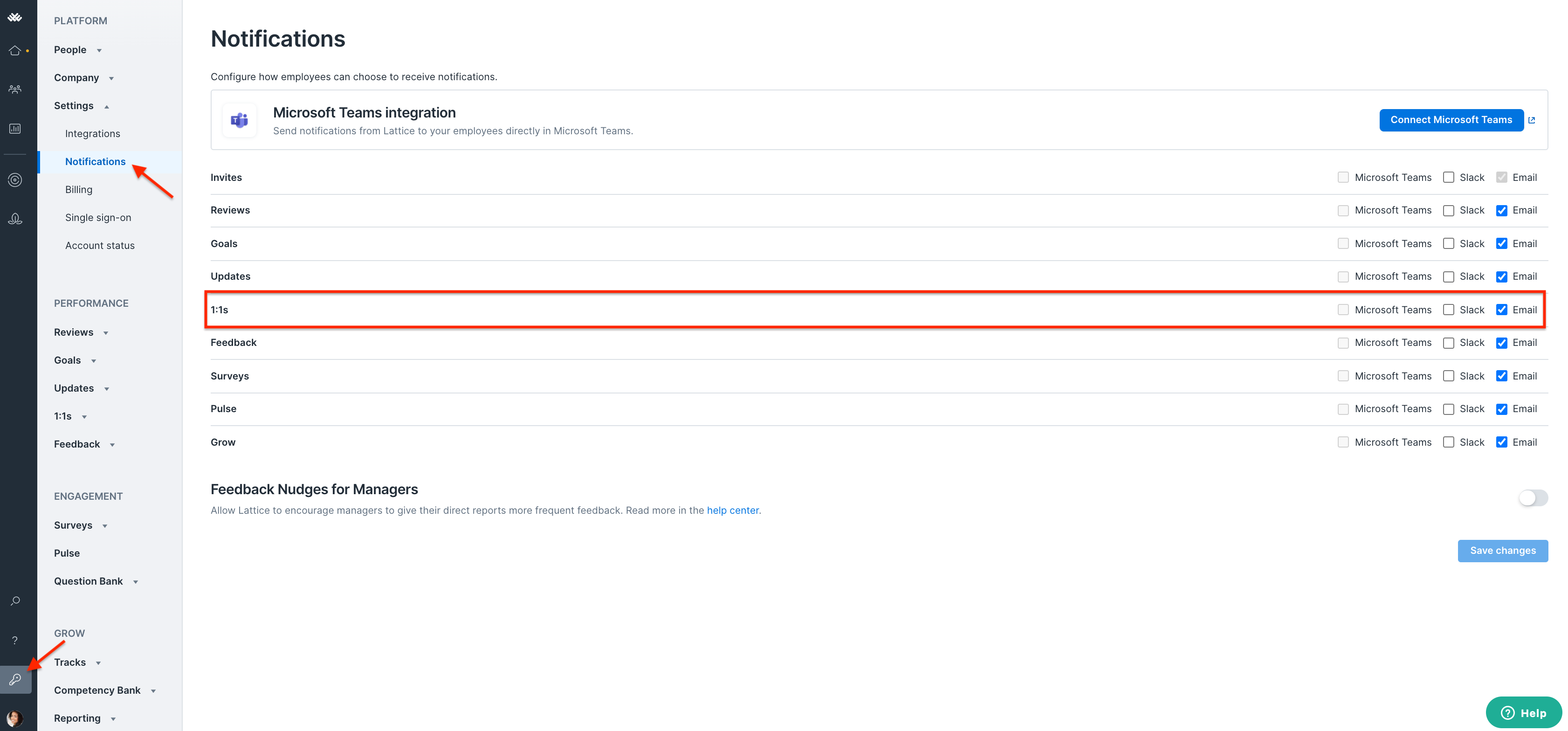 What does this look like in Slack?
Slack notifications are sent in a direct message via the Lattice App, and appear as shown below.