A guide to when tasks are created for updates.
Managers will receive a task for 1:1s when they get a new direct report assigned to them. The task will be to "Setup 1:1s with your new direct report". This is a dismissible task, meaning the task can be dismissed without completing the action.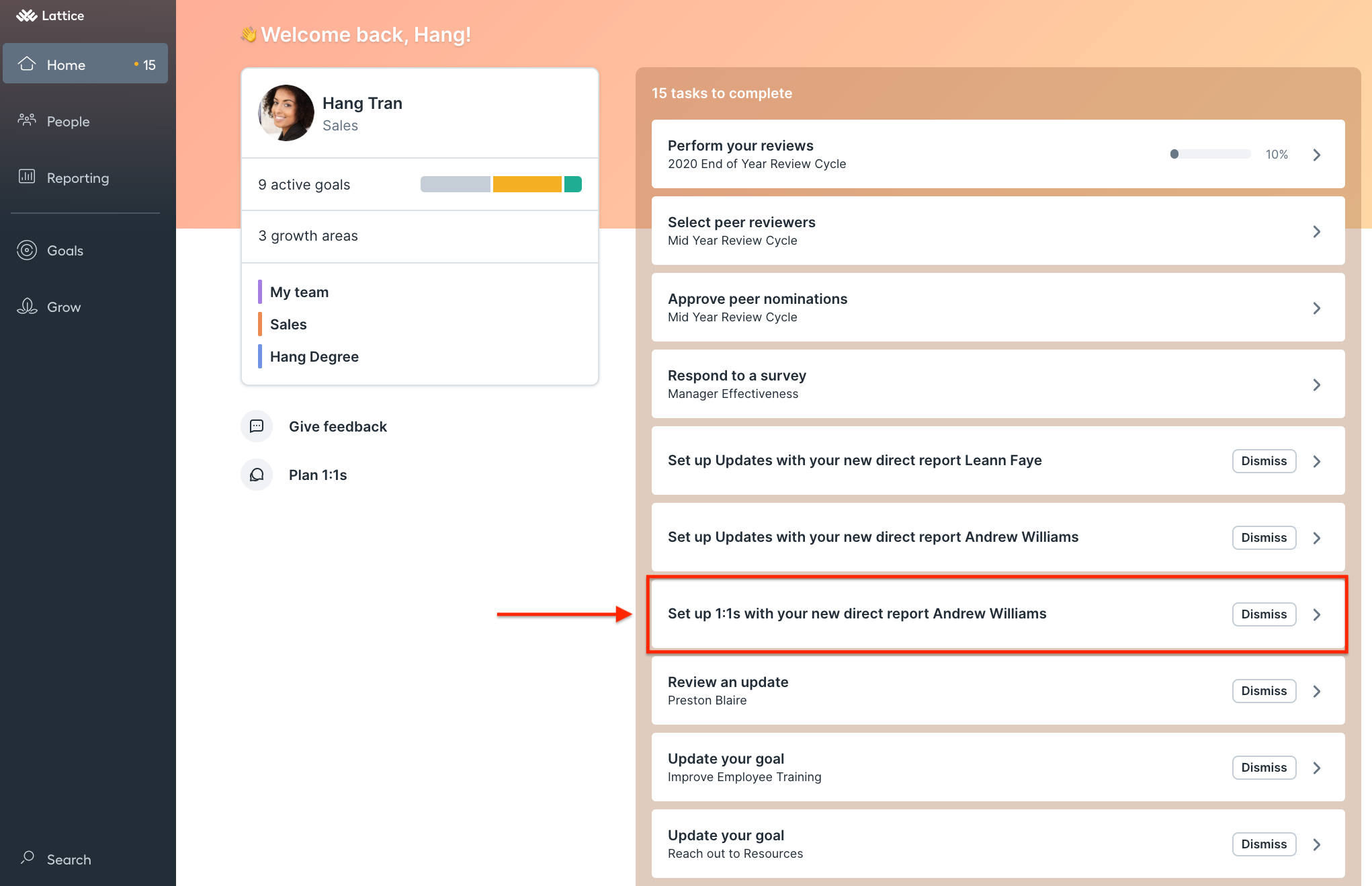 If a manager elects to setup 1:1s from the tasks, it will bring them into the modal to optionally connect their calendar and get a time set up!