How to turn on/off 1:1s for your team.
Step 1: Navigate to the People page > My team.
Step 2: Select 1:1s in the toolkit.
Step 3: Click on the + sign to create a new meeting, or create a Suggested 1:1 by clicking Set up 1:1.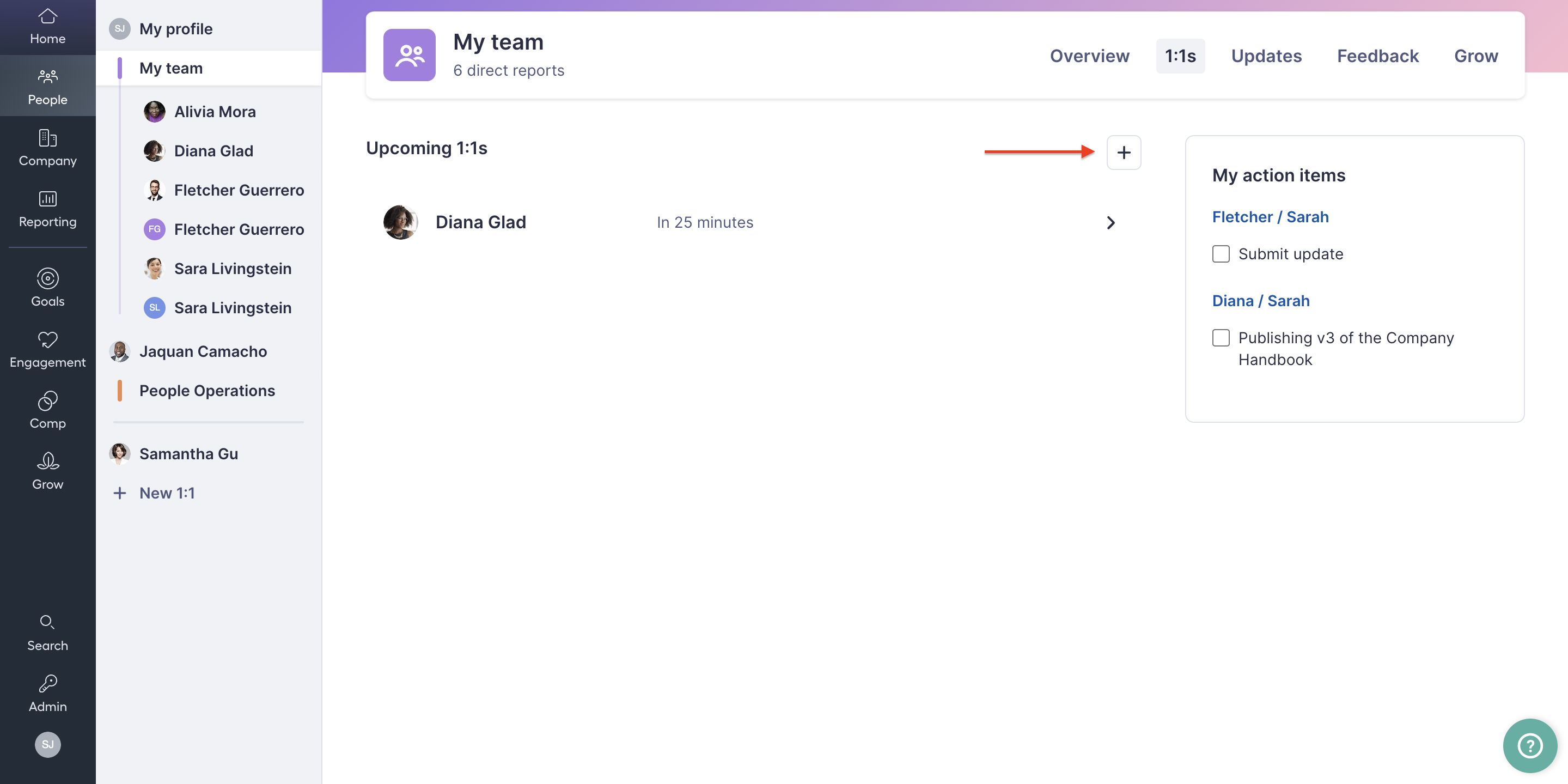 Step 4: If you wish to connect to your Google or Outlook Calendar, you can set up your integration here. Otherwise, manually select a time and cadence you wish to meet.
Step 5: Toggle the On/Off switch and Save.