As an admin, once you have created and added reviewees to your group, you can assign calibration session participants to help manage calibration for their given group.
Calibration participants tend to include employees like front-line managers and VPs of departments. To calibrate effectively, they often need access to employee data outside their standard visibility permissions.
Before you start
Adding participants to a group will give them view-only access to reviewee data. If you wish to allow them to adjust ratings, create and assign them to a calibration custom role.
Participants will be notified once the review cycle is ended that they have been added to a group. Therefore, it is essential to have reviewees assigned to the calibration group before adding participants.
This article covers the following:
Select calibration group participants
Within the review cycle, navigate to Admin > Scores > Calibration groups.
Select and enter the calibration group you would like to add participants to.
Select Group settings

.

Under Manage participants

, select the employees you would like to participate during the calibration session.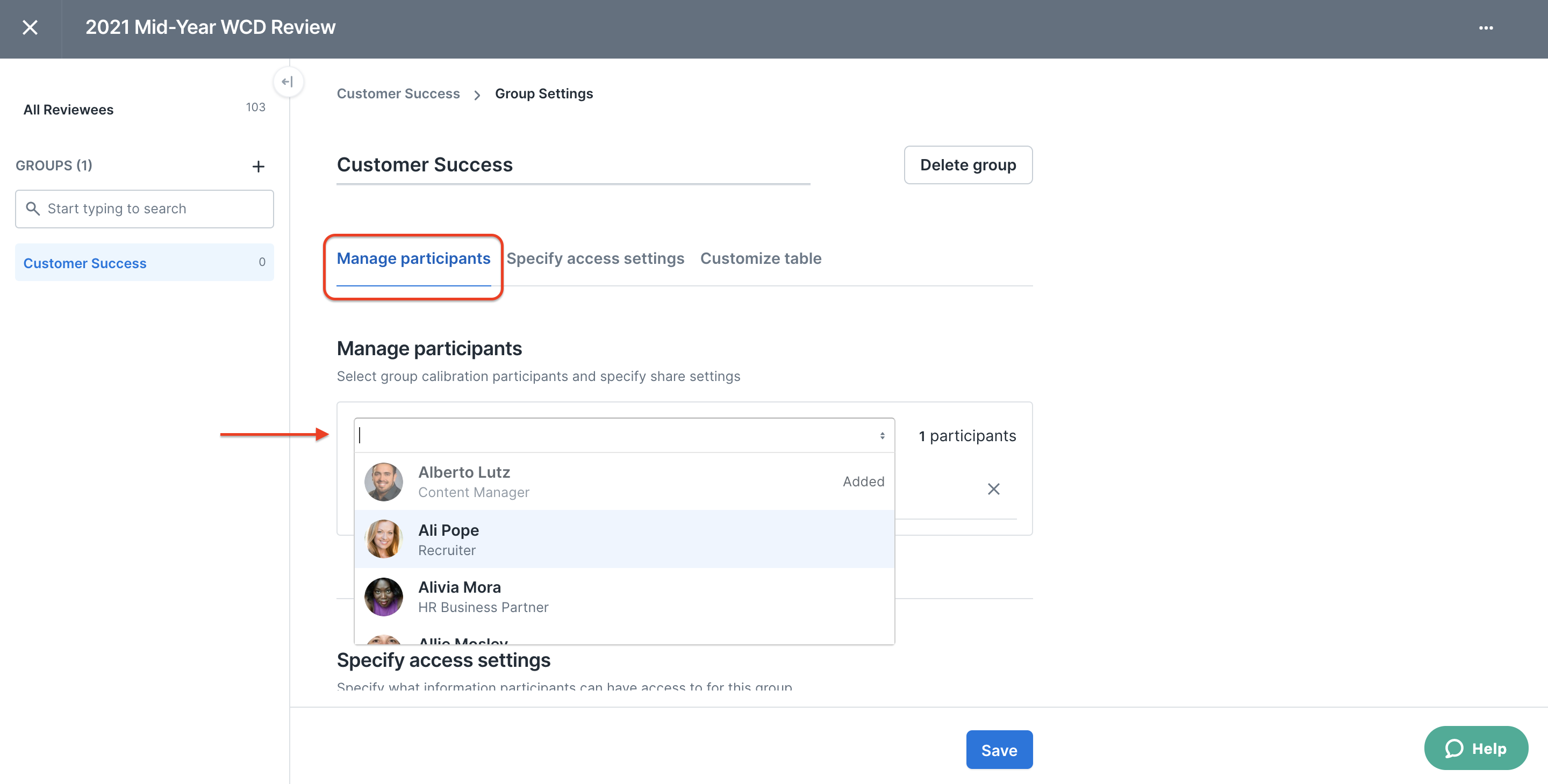 Specify participant access settings and share
Admins can specify the visibility calibration group participants will have to their group's reviewee review packets.
Under Specify access settings > Review packets, select whether:
Group participants can access current packets
Group participants can access past packets
Under Specify access settings > Review packets, select whether group participants:
Only admins can view and edit notes
Group participants can view notes
Group participants can view notes
Next, begin the calibration process and learn the calibration group participant's process.