Admins can customize what the calibration table will look like for the calibration group session participants.
Within the review cycle, navigate to Admin > Scores > Calibration groups.
Select and enter the calibration group you would like to add participants to.
Select Group settings

.

Under Customize table, toggle whether participants can view the group's reviewees Pre-calibrated and Calibrated scores.
Customize the table further by selecting the custom questions

that should appear within the table for participants and clicking

Add selected

.

Click Save.
Note: If selected, admin-only attribute visibility will be overridden to allow non-admin participants to view during calibration.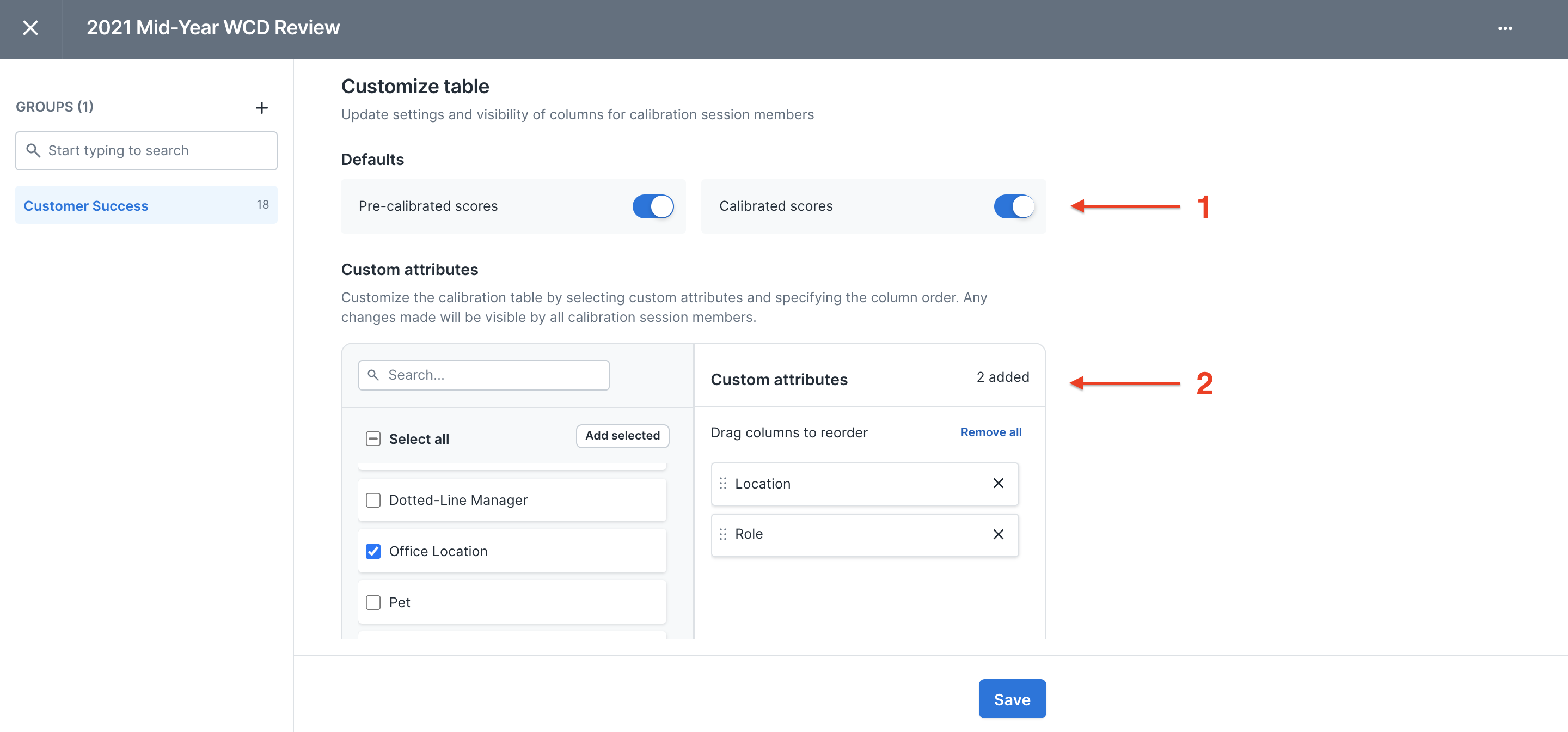 Next, learn how to copy your calibration group settings across groups.