As an admin, you have access to pre and post-calibrated ratings for all reviewees directly within the Results tab of the review cycle.
View rating results
Step 1: Navigate to the Results tab within the review cycle.
Step 2: Select your rating questions or competency (pre or post-calibration) as comparisons.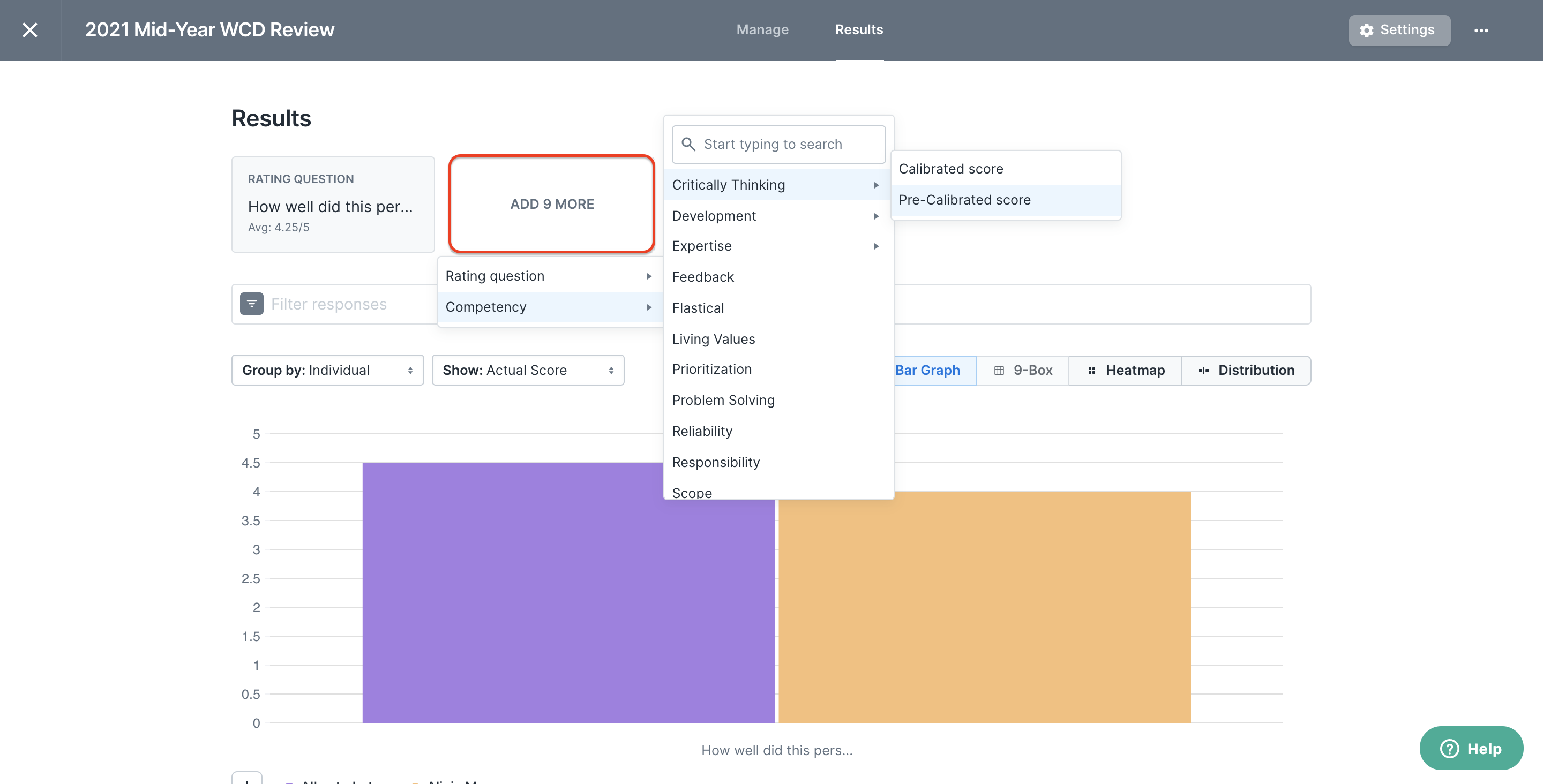 Step 3: Group by Individual.
Step 4: Scroll down to the Individual list view to view how all reviewees were scored.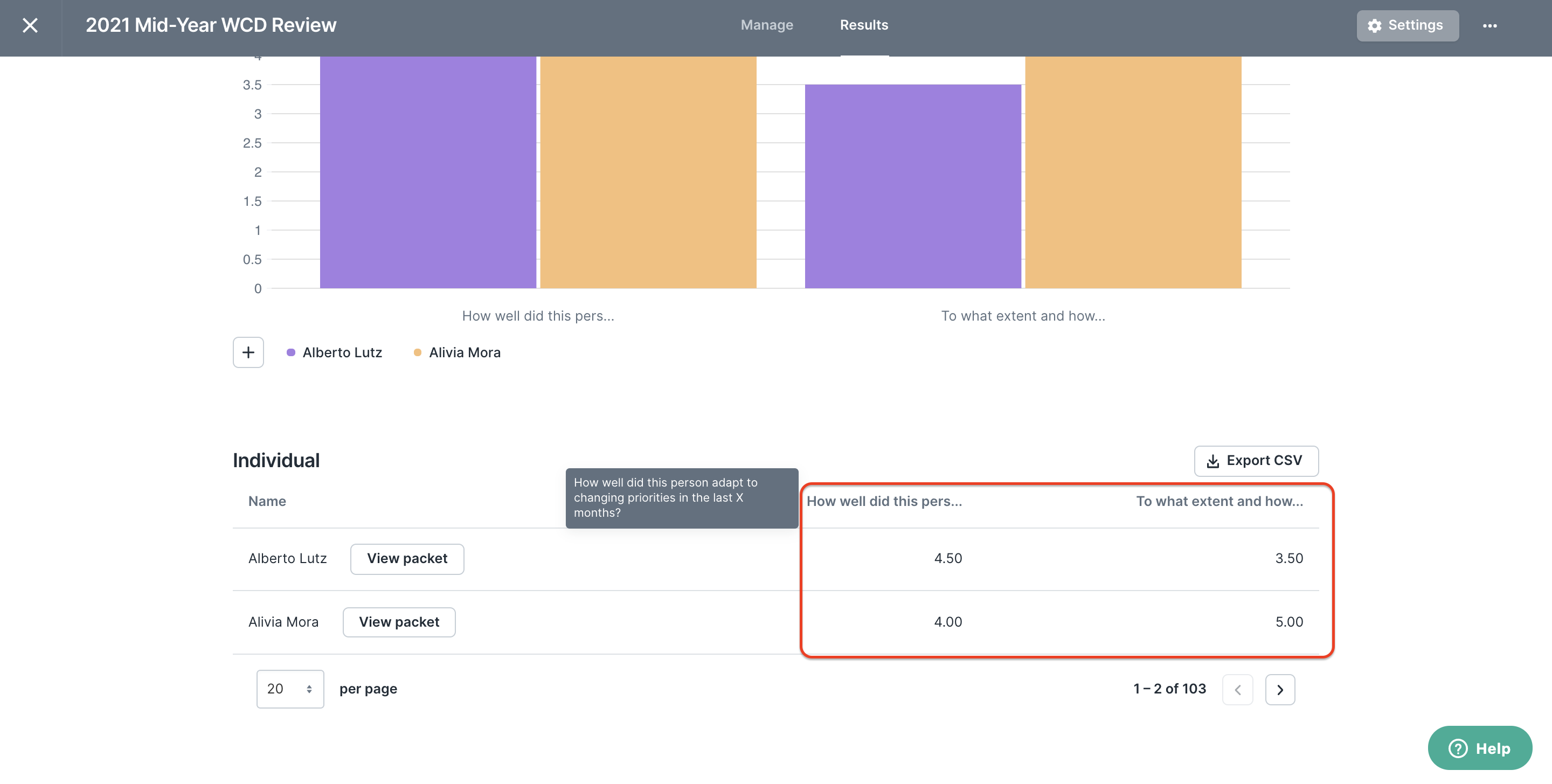 To learn more about analyzing ratings, competencies, and open-ended questions and dive deeper into your results, check out
Understanding Review Analytics
.