How admins can select which employees belong in which group before or after creating the calibration groups
After creating a calibrated group, admins can assign the reviewees that should be associated with each group. Creating groups and assigning reviewees help make the calibration process much more manageable. Each group will be assigned calibration participants who will be able to view calibration tags, pre-calibrated or calibrated ratings given to the reviewees of the group they have been assigned.
Note: Admins can assign reviewees to a group by uploading a CSV or assigning manually. To learn how to assign reviewees via CSV, follow the steps in Create Calibration Groups via CSV.
Add reviewees to a calibration group
Step 1: Within the review cycle, navigate to Admin > Scores > Calibration groups.
Step 2: Select the calibration group you would like to add reviewees to.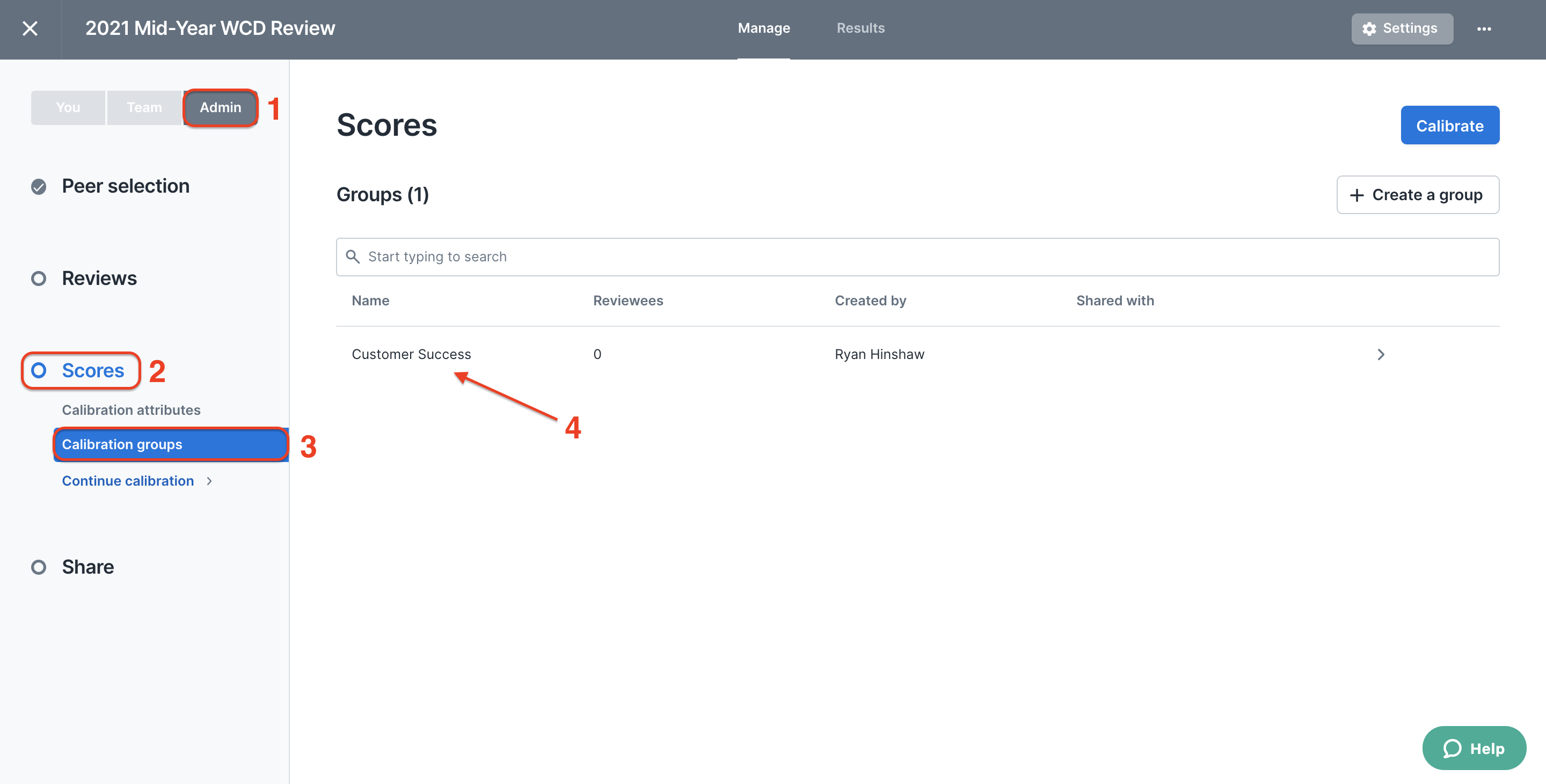 Step 3: On the left-hand panel, navigate to the All Reviewees page.
Step 4: Check the box to the left of a specific employee's name, or apply filters and check the box next to the Name column header to select the entire list of employees.
Step 5: Click Add to group.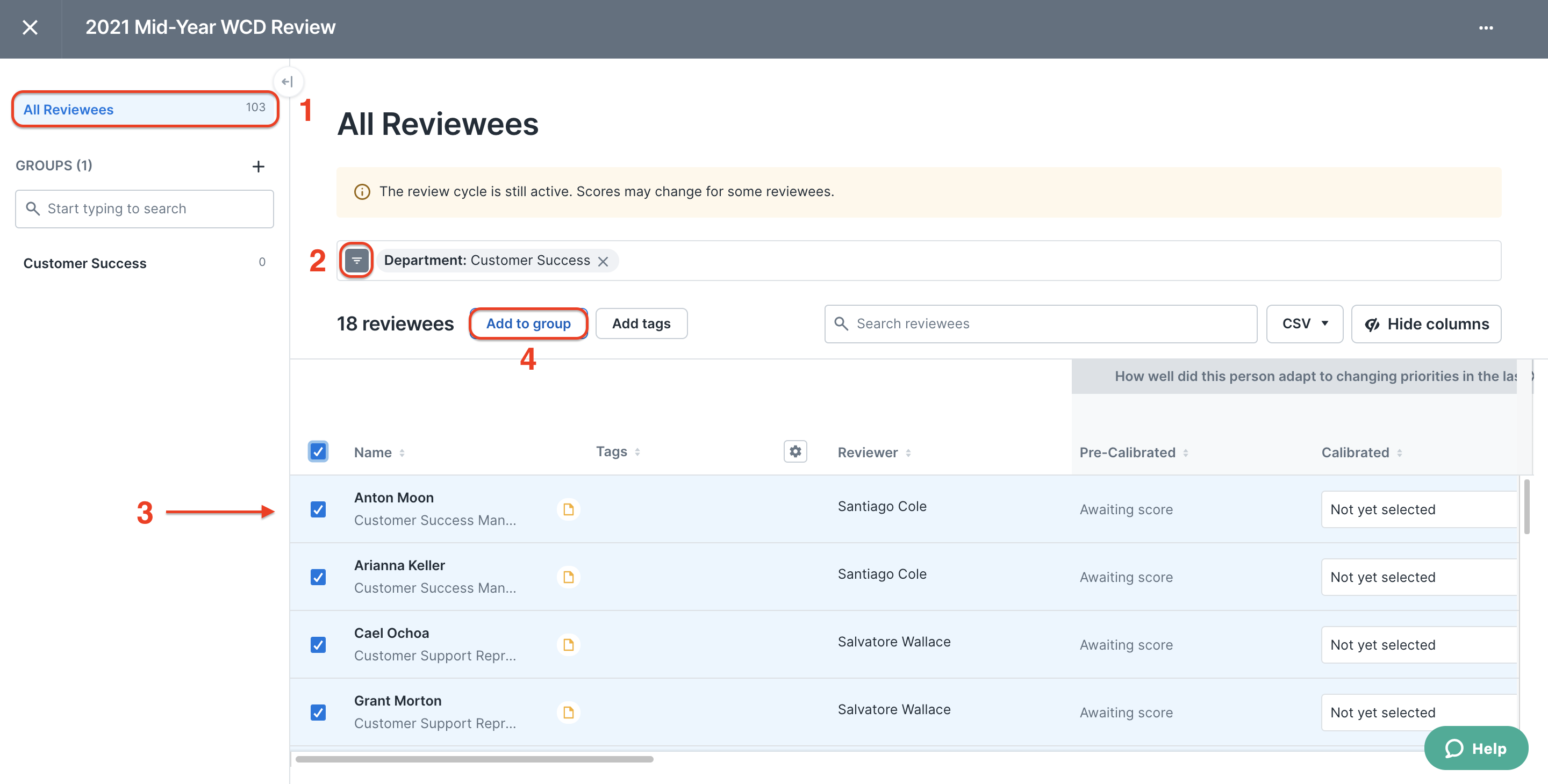 Step 6: A confirmation popup will appear –– Select the desired group or create a new one and click Add to group.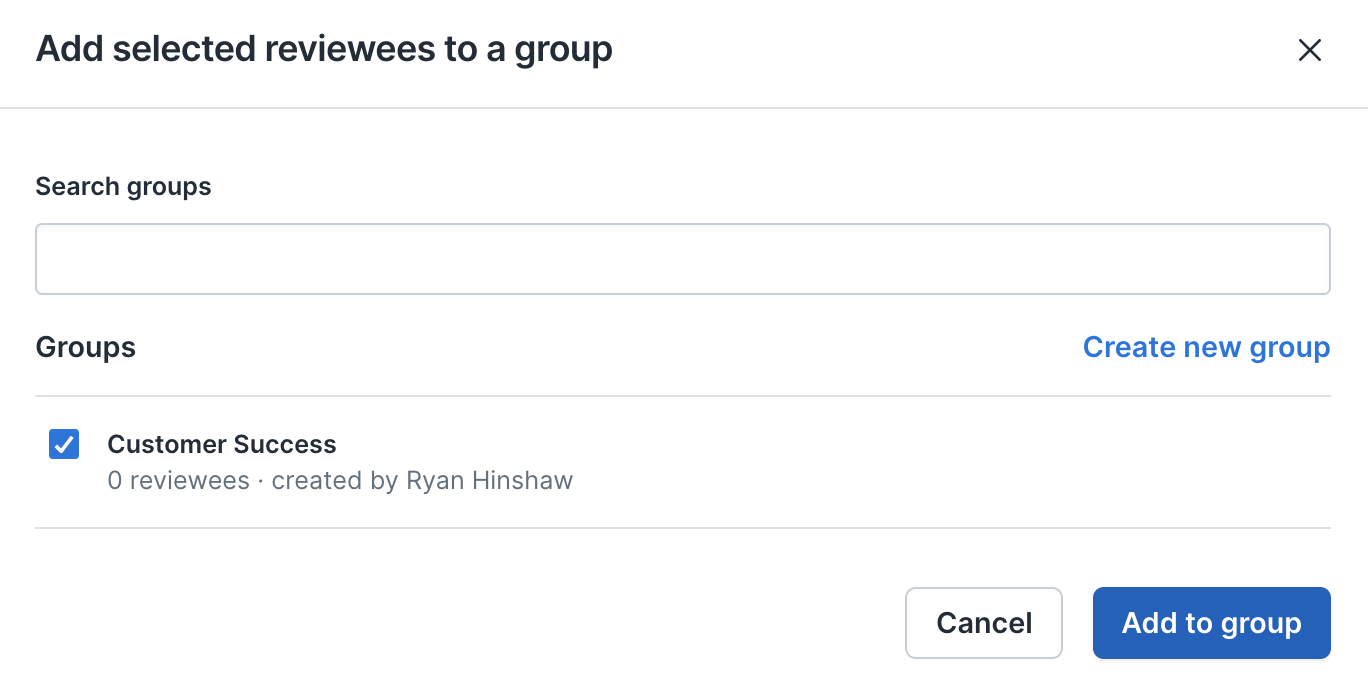 Next, learn how to tag reviewees and add calibration session participants to a group.