Admins can edit the majority of the settings of a review cycle that has been published and launched.
Before you start
This article walks through editable fields in org chart reviews. To learn how to edit settings in an automated rule, view Editing the Settings for Automated Rules.
Navigate to review cycle settings
Navigate to Admin > Reviews > Auditing.
Select the desired active review cycle.
Select Edit review cycle.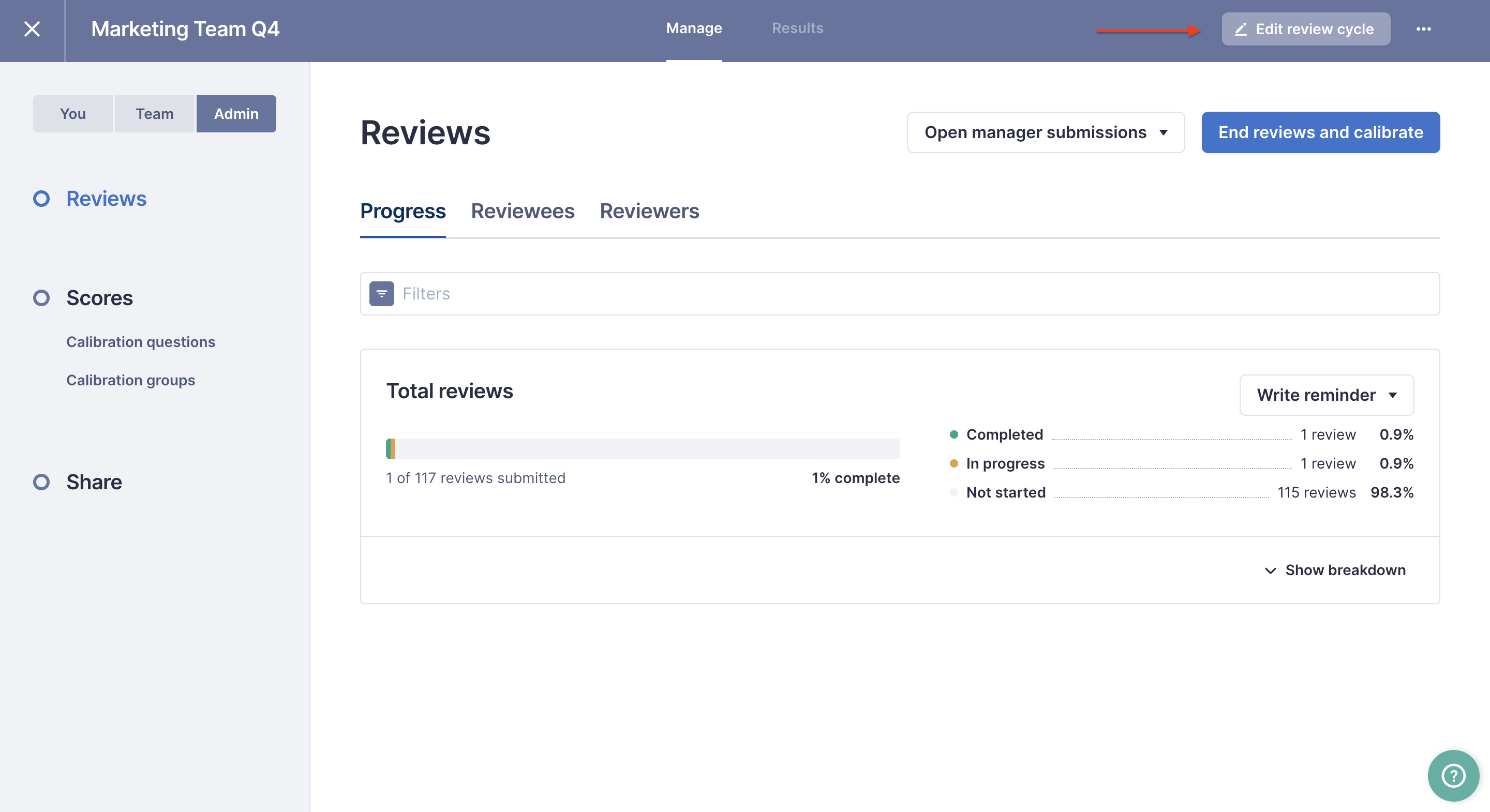 Editable fields
Setup
Name
Review directions

Manager role: If managers are set to complete a review, you can choose one of the following options:

Manager only completes a review template
Manager completes a review template and then writes a summary
Configuration
Scores
Calibration: Toggle calibration on or off
Weighted score: Toggle weighted scores on or off