Once you have created an automated rule, you may be able to edit most of the settings within the automated rule.
Before you start

Editing a rule only applies to future created cycles - it does not update any of the historical reviews.
Edit Settings for Automated Rules
Step 1: Navigate to Admin > Reviews > Auditing.
Step 2: Select Automated Rules and select the rule.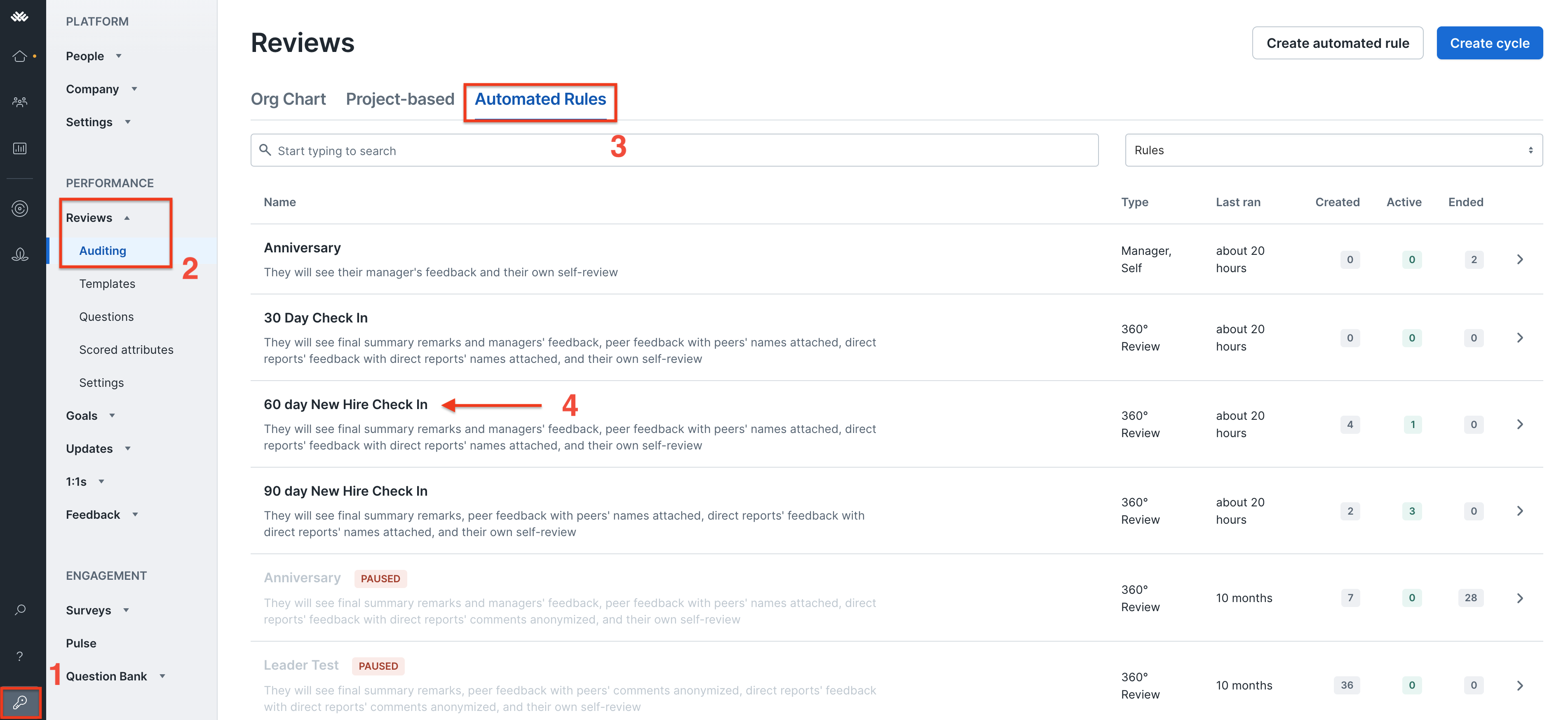 Step 3: Select Settings and select on Edit settings from the dropdown.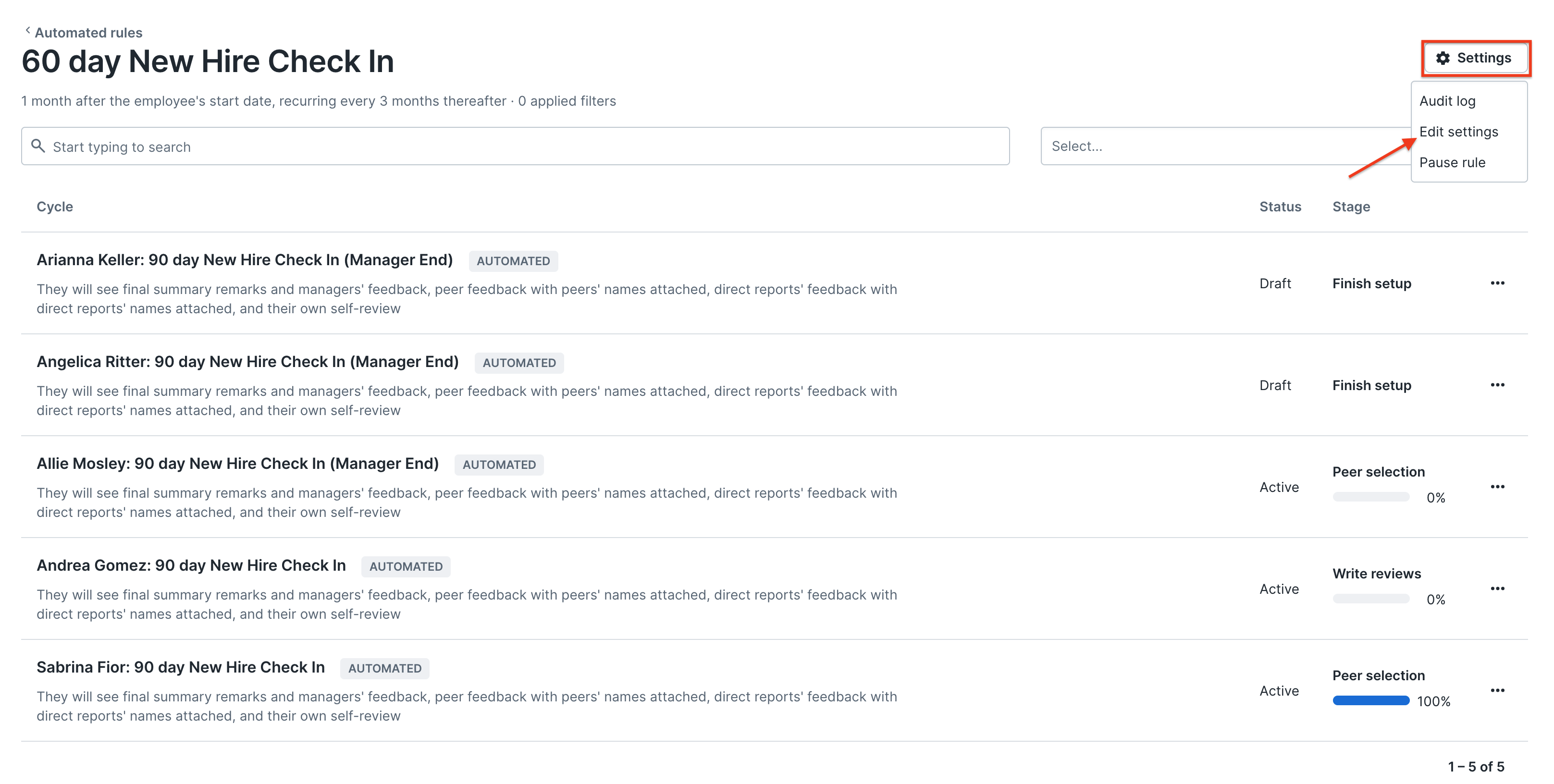 Review Setting
Rule name.
Reviewees. You will be able to select whether to include all employees or specific employees based on filters.
Repeating Trigger. For one-time triggers, this will be how many days after the employee's start date the rule triggers. For recurring reviews, it will be when the first review will launch and how many months thereafter the rule should repeat.
Please note: You are only able to see the next 10 reviews that are set to be triggered.
Templates
Reviewer Templates. Please note once the first automated review has been generated, you will no longer be able to change the templates.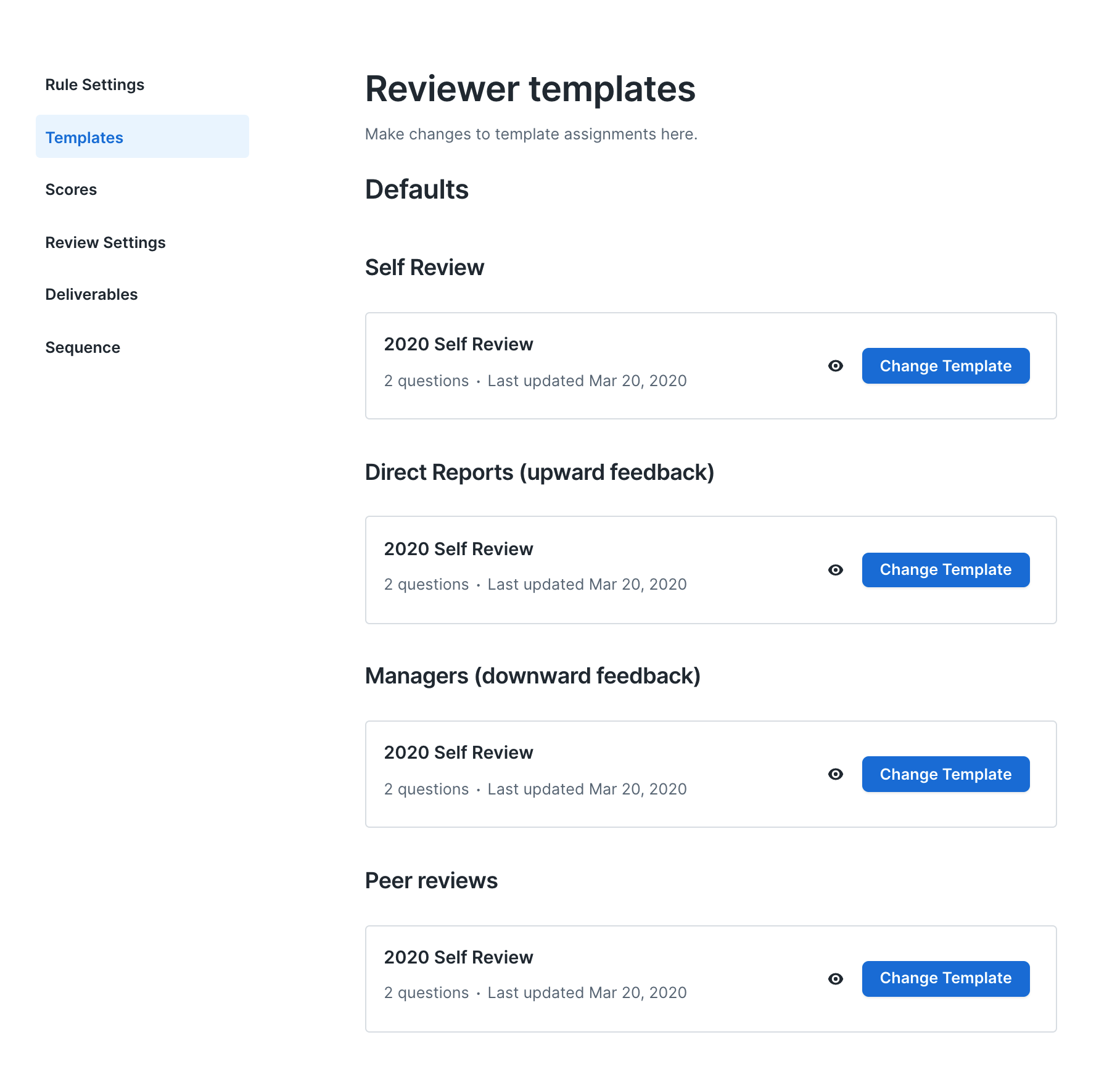 Review Settings
Peer Reviews.
Ordering. You can choose to have managers complete their reviews at the same time as direct reports or after all other reviews have been submitted.
Visibility. If managers complete their reviews at the same time you will have the option to let managers preview reviews submitted about their direct reports. In a review cycle that is split into two parts (self/peer/upward and manager) this setting will default to on.
Deliverables
Reviews shared with the reviewee. To learn more on the overview of deliverables, view Review Cycle Deliverables.
Control. You can allow admins to end a review cycle allow managers to end the review cycle for their direct reports.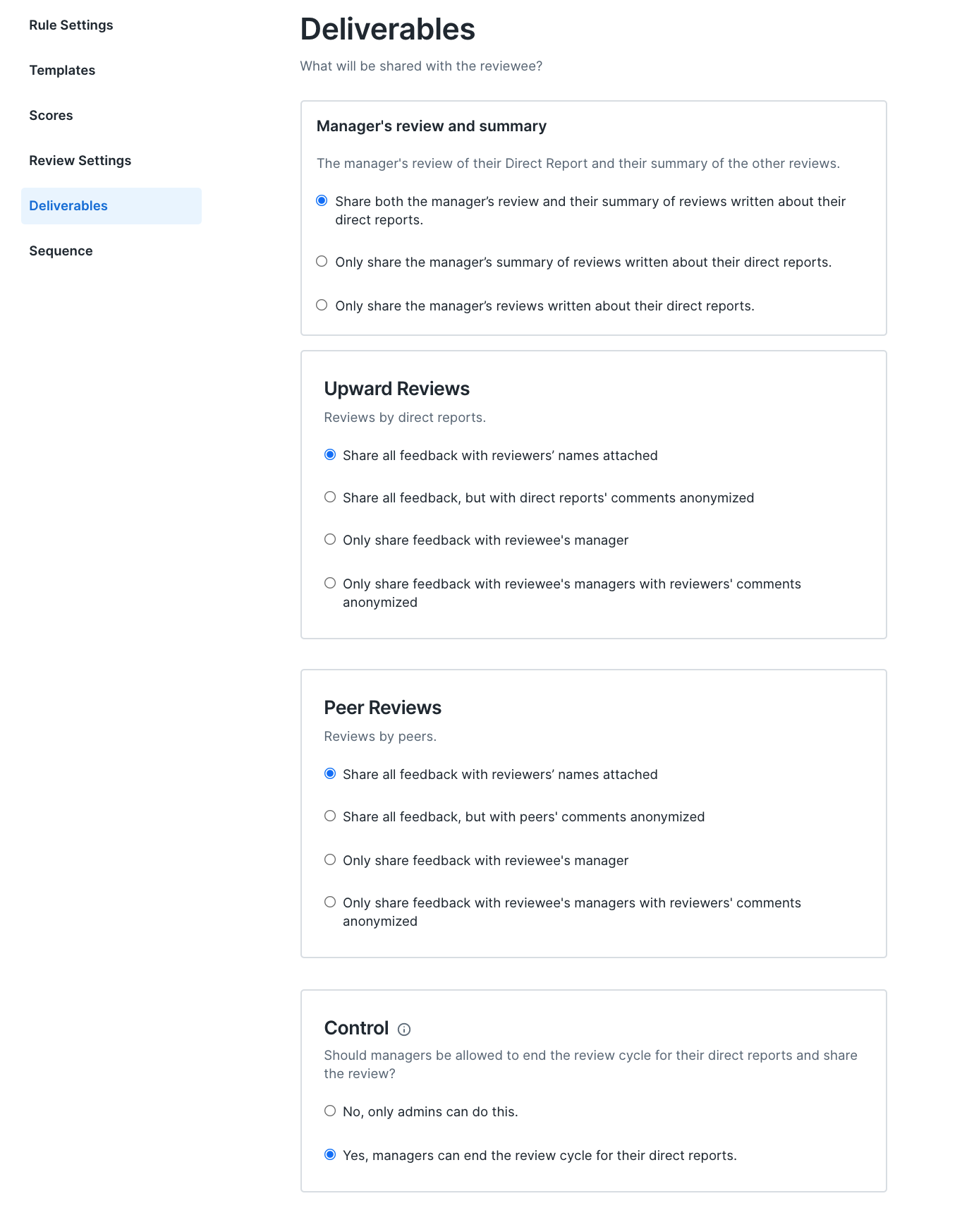 Sequence
Set how and when your cycle events occur and edit each launch notification.