How to edit a review template being used in a review cycle that has been launched
Lattice Reviews enable admins to change and update templates that are currently in use, while maintaining data integrity and being as minimally disruptive to the review process for admins, managers, and employees, as possible.
Before you start
Editing templates in an active review cycle is only possible in Org Chart reviews. Questions cannot be edited in project-based reviews or automated reviews.
Competency, goals, and Lattice default questions in a template also cannot be edited.
What is and isn't editable in a review template?
To protect data integrity, there are elements of a template that can and cannot be edited when a review cycle is active. Admins can edit the template title, instructions, tags, and existing questions.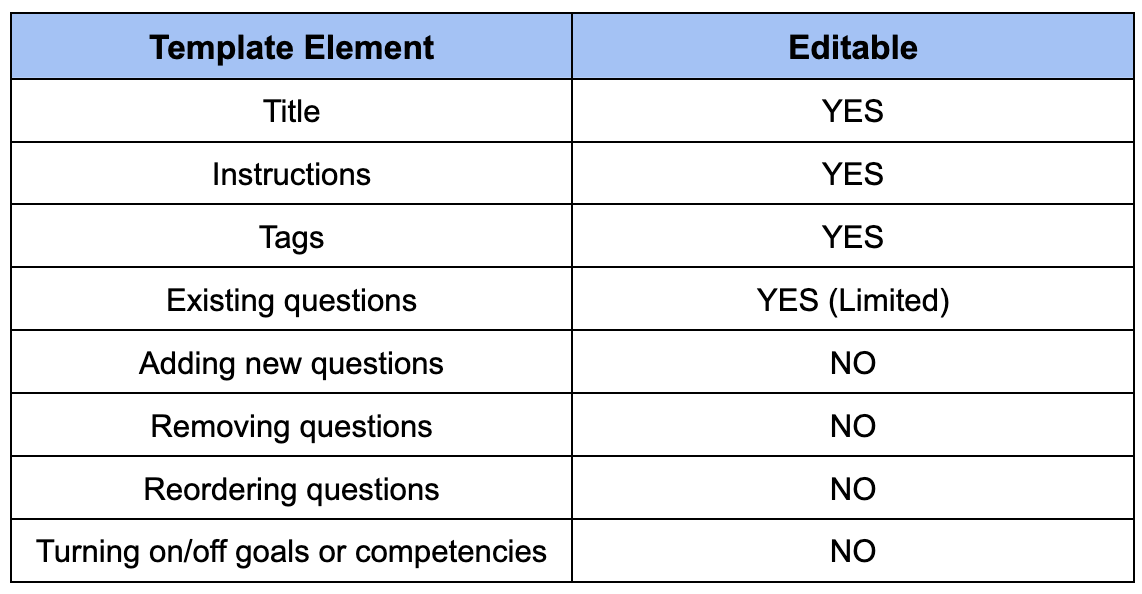 Edit a template in an active review
Step 1: Navigate to Admin > Reviews > Auditing > Enter the review cycle.
Step 2: Select Settings and enter the Templates section.
Step 3: Select Edit next to the template you wish to edit.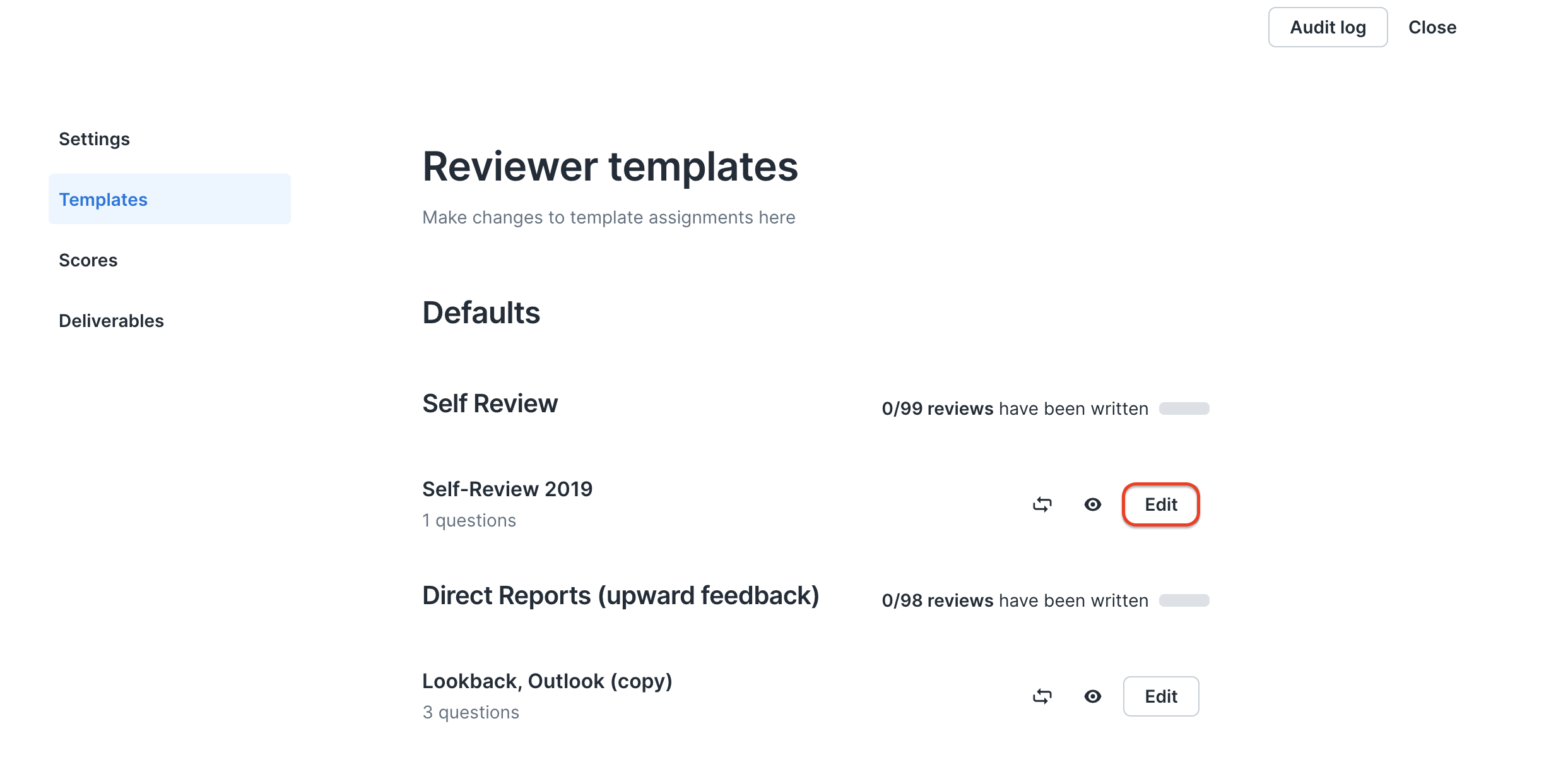 Step 4: Select Edit next to the template title.
Step 5: Adjust one or more of the following:
Note: If you wish to edit a specific question in an active review cycle template, follow the instructions in How to Edit a Question in an Active Review Cycle.

Step 6: Select Save.
Step 7: A confirmation popup will appear –– Confirm by selecting Update.
Step 8: Select Save.