Admins may now export Survey Participation and User Attributes at Launch in a CSV
As an admin, you may want to export the participation for both Departments and Managers as a way to measure levels of participation. Lattice offers Survey Participation CSV export to make it easier for orgs to track the progress.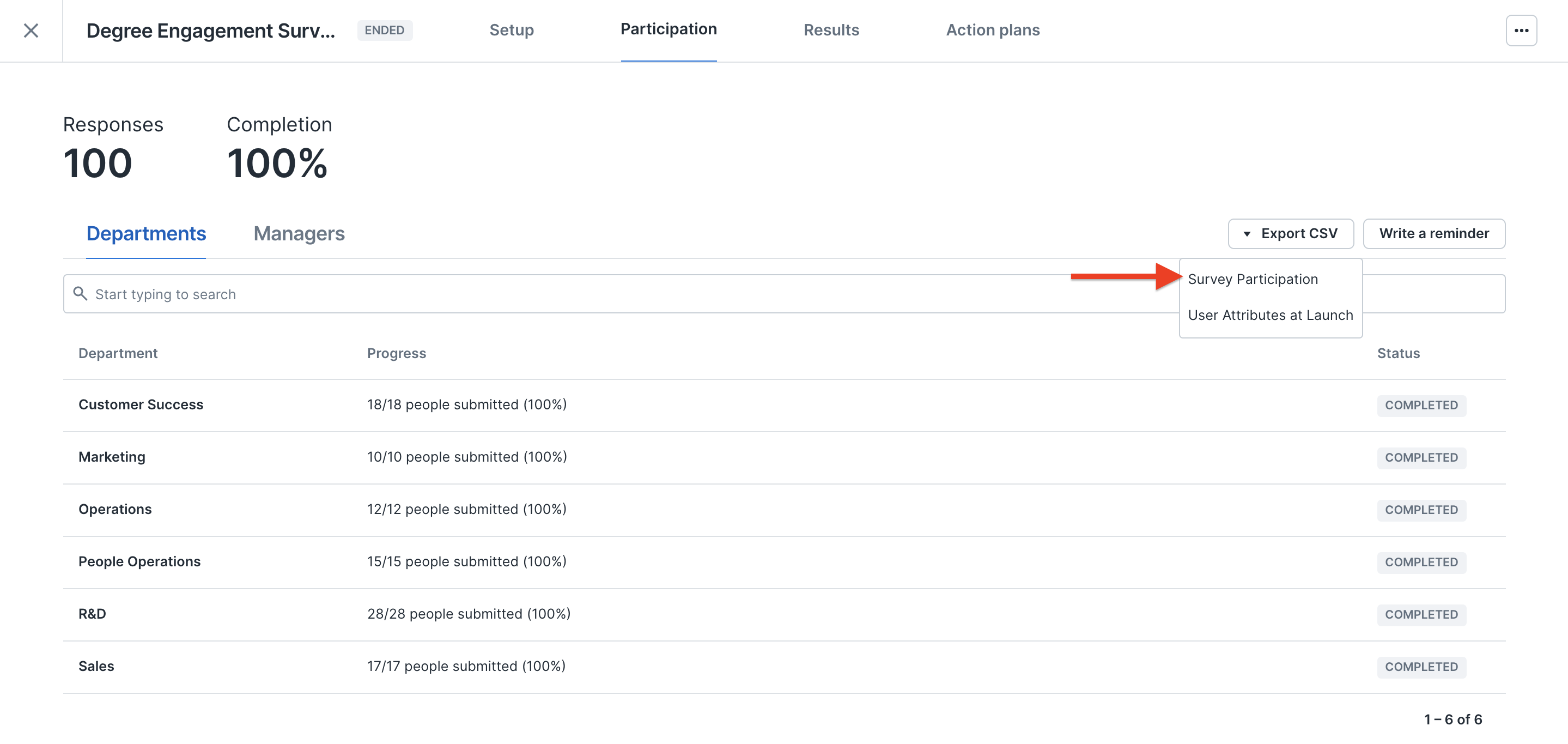 User Attributes at Launch
User Attributes at launch allow admins to see the User Attributes that were set at the time of launching the Engagement Survey. This is important to admins when looking back to historical surveys and being able to compare those results with current information.