Learn to navigate Lattice as a manager
Managers can view and track their own performance or the performance of their direct reports in Lattice. Learn how to navigate Lattice as a manager below.
Home Page
The Home page provides a quick snapshot of where the manager is today. You can view upcoming tasks, updates, or 1:1 meetings and click to start taking action.
Managers can:
Find a summary of active goals
Keep up with tasks and upcoming meetings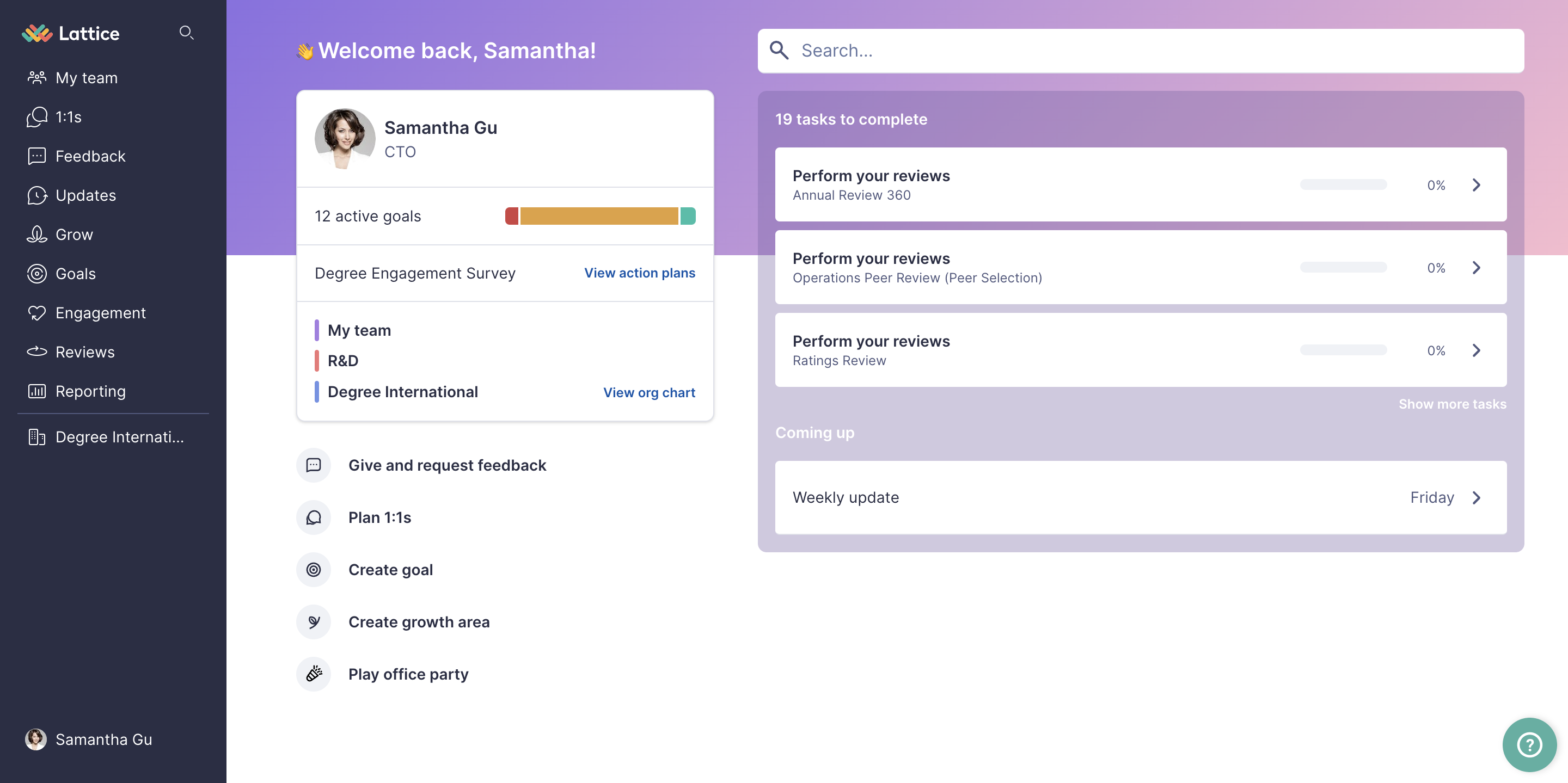 My team page
The My team page contains a collection of important, high-level metrics about how the team is performing. Learn more in The My Team Page.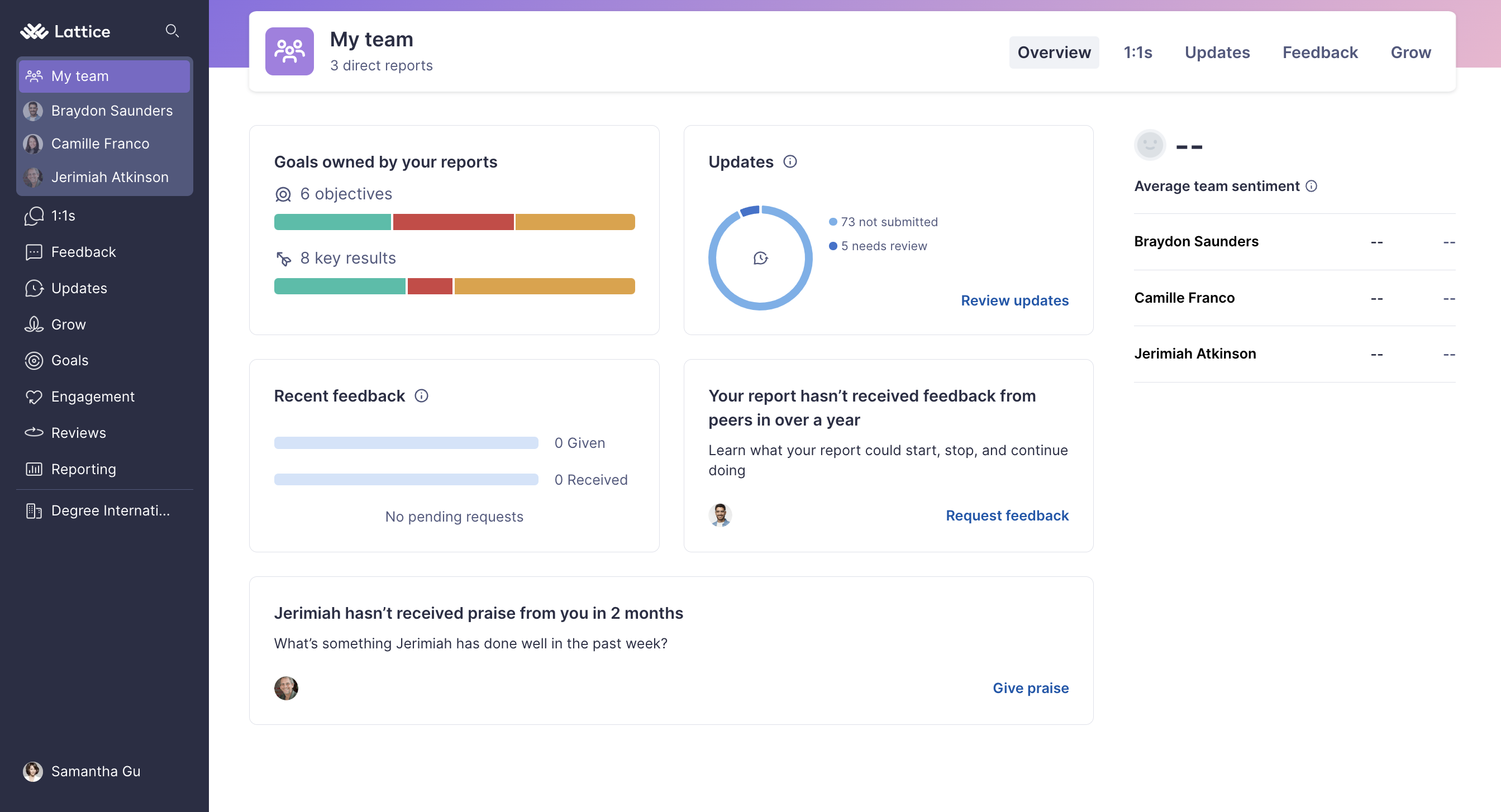 People Navigation
The My Team People navigation allows managers to view their entire team front and center. Navigation includes access to:
Direct and indirect reports' profile pages
Profile pages for custom relationships (e.g., dotted-line relationships)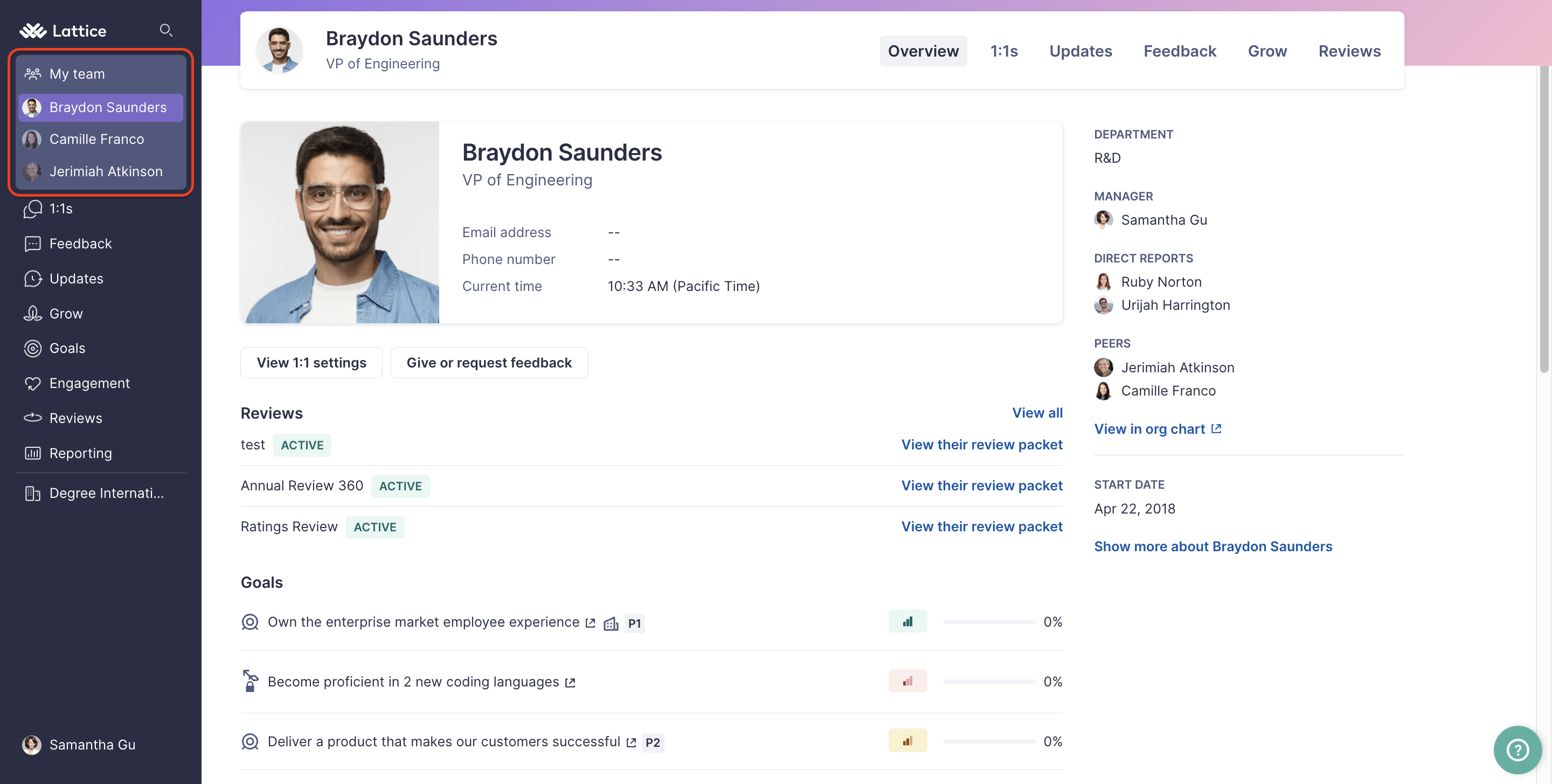 Employee profile
Managers have the ability to click into individual reports to be taken to their profile pages which includes access to all of Lattice's tools in the context of their relationship with the report.
Managers can:
Reporting
The Reporting page allows managers to track their team's data for each Lattice tool.
Managers can:
View active and completed reviews
View how often Feedback is being submitted
View how often Updates are being submitted
View 1:1 participation
View Grow participation
Learn more in The Reporting Page for Managers.
Goal Explorer
The Goal Explorer page is an interactive space where employees and managers can view, edit, and update their personal goals and team goals and see any public goals and progress. It offers several visualizations that depict the structure between individual goals and key results and the relationship between cascading goals (if enabled).
Managers can:
Learn more in The Goals Explore Page.
Company pages
All employees have access to the Company page. Here public values, mission, feedback, and celebrations can be seen.
All employees can view:
Employee directory
Departments