Learn to navigate Lattice as a manager
Managers can view and track their own performance or the performance of their direct reports in Lattice. Learn how to navigate Lattice as a manager below.
My team page
Overview
The My team page contains a collection of important, high-level metrics about how the team is performing. The Overview gives managers a snapshot of how direct reports progress with their goals, a quick pulse check on team morale with the sentiment score, and a summary of recent feedback and update activity.
Learn more in My Team Page: Overview.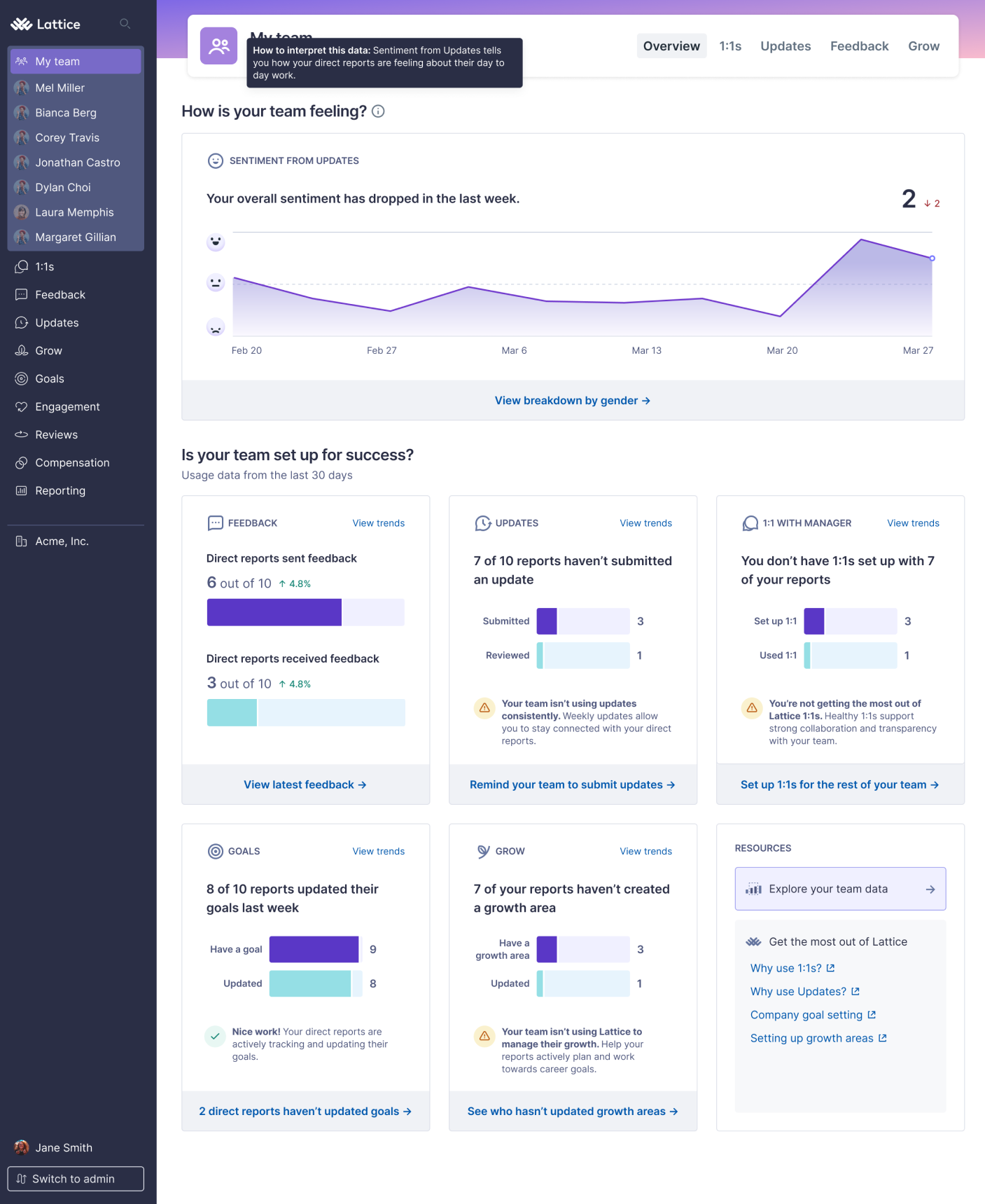 1:1s tab
The 1:1s tab will list 1:1 meetings you have enabled with your direct reports.
Managers can:
Updates tab
The Updates tab lists all updates submitted by your team.
Managers can:
Feedback tab
The Feedback tab lists feedback given and received by your team.
Managers can:
Grow tab
The Grow tab allows you to manage your team's career development. This tab will only display if Grow is enabled in your Lattice account.
Managers can:
People Navigation
The My Team People navigation allows managers to view their entire team front and center. Navigation includes access to:
Direct and indirect reports' profile pages
Profile pages for custom relationships (e.g., dotted-line relationships)
Employee profile
Managers can click into individual reports to be taken to their profile pages which includes access to all of Lattice's tools in the context of their relationship with the report.
Managers can: