The Home page provides a snapshot of where employees are today. Within the page, you can view your team, upcoming tasks, and access your 1:1s and goals.
To navigate back to the Home page, click on the Lattice logo within the lefthand navigation.
Note: The updated Home page will be available to all customers by August 31, 2023.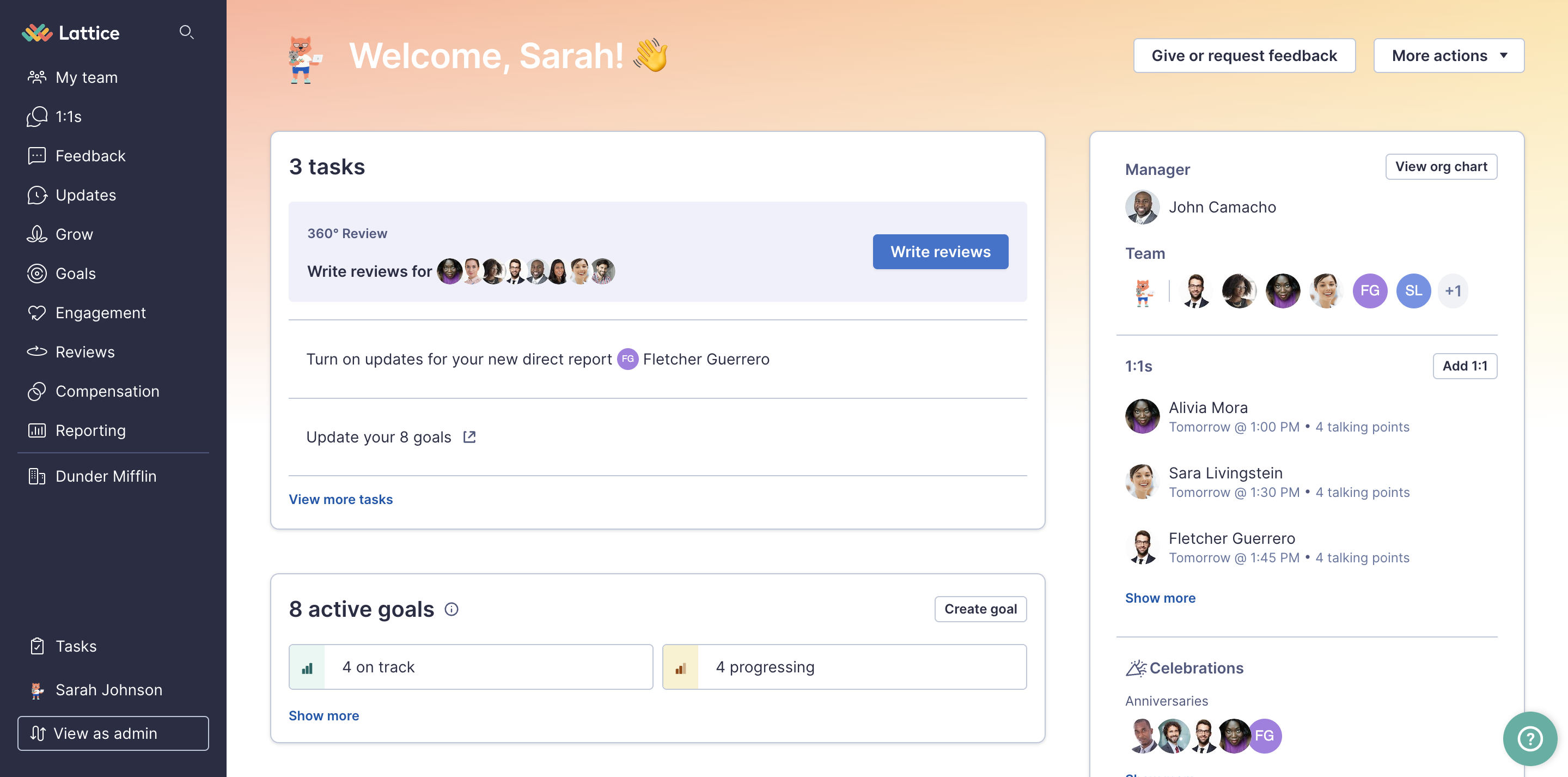 Quick actions
Quick action buttons are found at the top of the page. Here you can:
Tasks
The Tasks section lists upcoming actions you must take, including writing reviews, responding to a survey, and updating your goal.
To view all active and closed tasks, click View more tasks to go to the Tasks page.
Goals
The Goals section shows the statuses of goals you own. Click Show more to view all goals.
To view more detail or update your goal, hover over the row and click Update to be taken to the Goals Details page.
Team
You can take quick action for your team by hovering over their profile picture. Options are:
To view where you and your teammates are within the organization, click View org chart. Learn more in View the Company Org Chart.
1:1s
The 1:1s section lists upcoming 1:1 dates and total talking points. Select a participant to go to the 1:1 agenda.
Click Show more to view all upcoming 1:1s.
Celebrations
The Celebrations section, if enabled, lists upcoming anniversaries and birthdays. Click Show more to view all upcoming Celebrations.