Understanding the Company page in Lattice
The Company page in Lattice gives you visibility into public information and offers transparency about what others in the organization are working on.
Navigate your Company page from the Discovery navigation.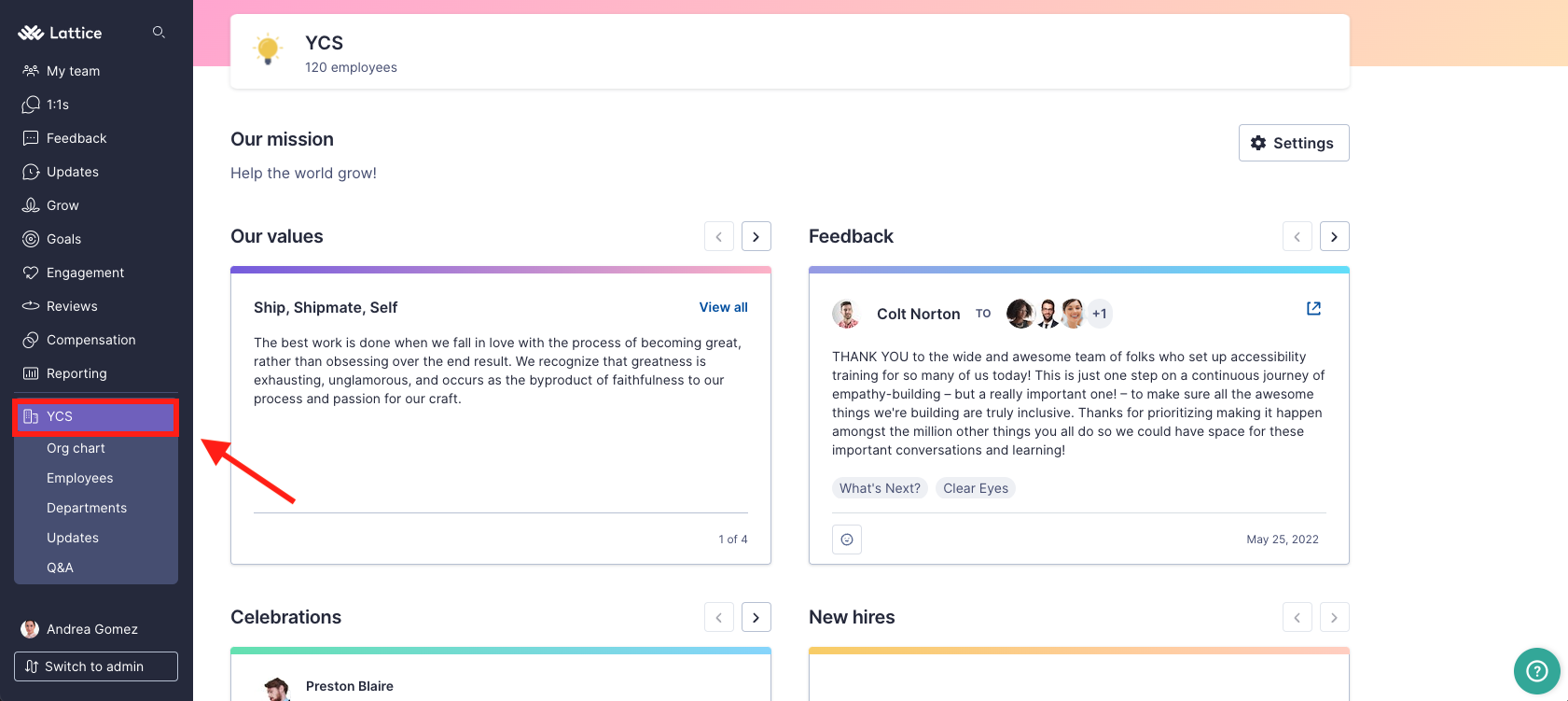 Overview
Under the Overview tab, you will see:
New hires (listed for their first 30 days) with the ability to enable a 1:1 relationship
Org Chart
The Org Chart tab shows where you and your teammates are within the organization. Learn more about how to View the Company Org Chart.
Employees
The Employees tab is where you can find your employees and your company org chart. Here, you can navigate to an employee's profile by clicking their name.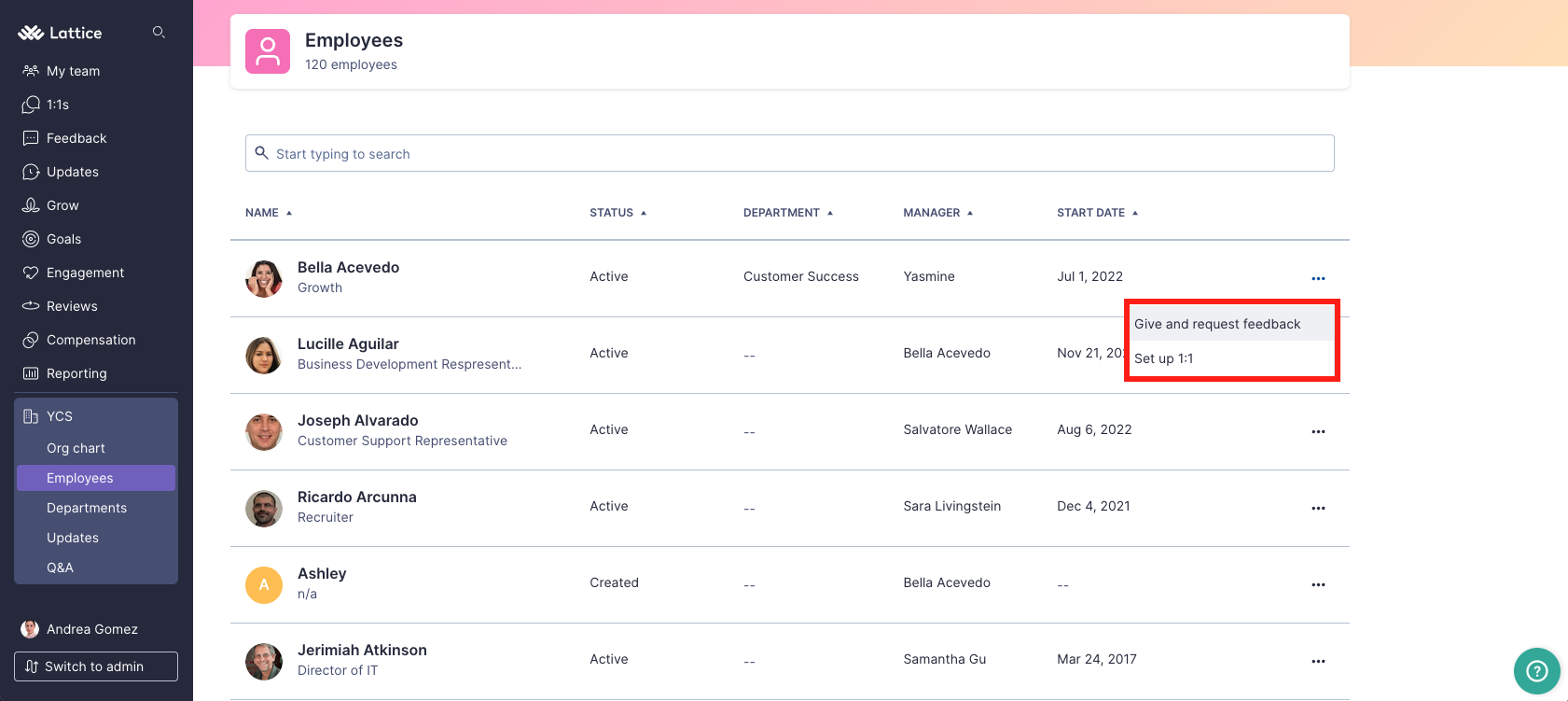 Note: You can give feedback or set up a 1:1 by clicking the ellipsis next to an employee's name.
Departments
Under the Departments tab, you can see each department in your company and the members within each. To view a department's members and overall goals, click on the department name.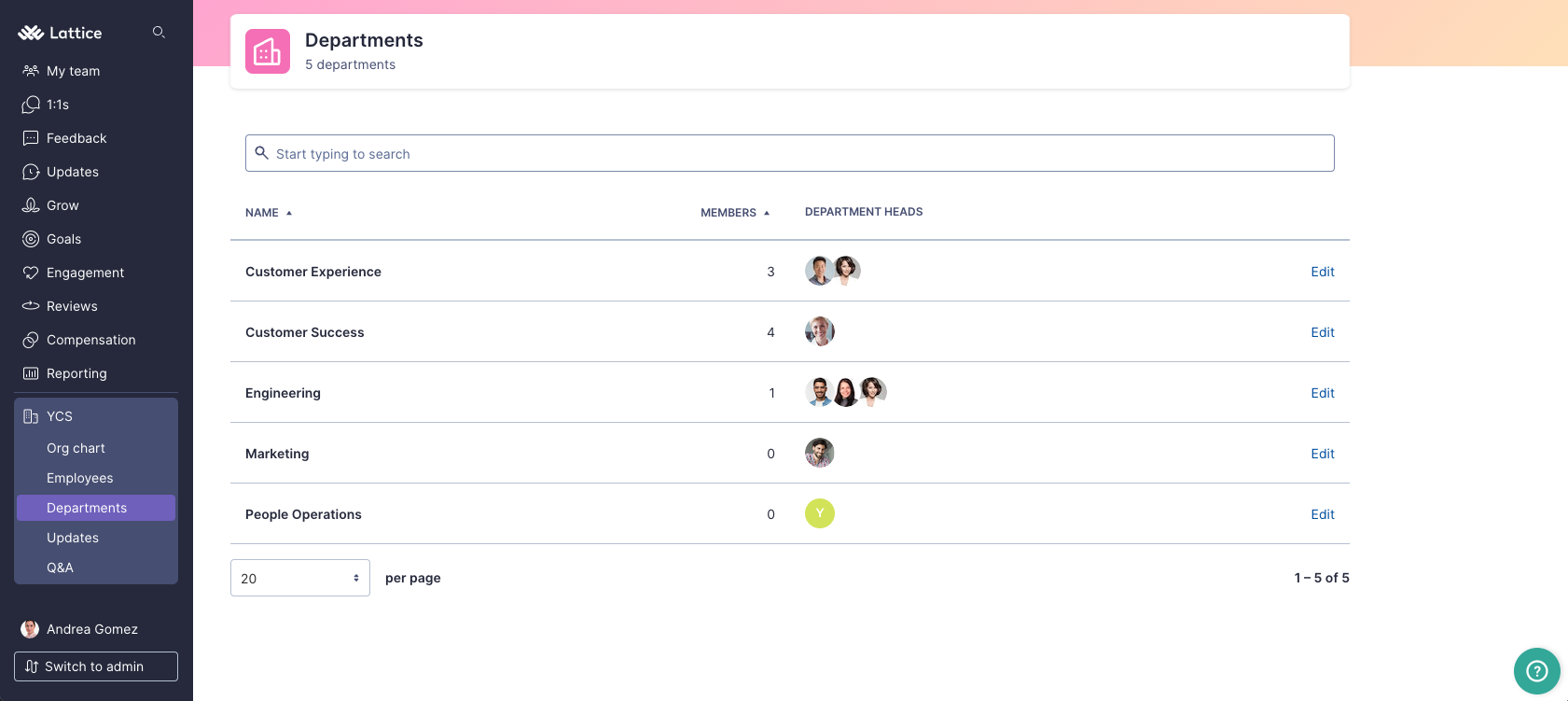 Updates
Under the Updates tab, you will see a list of all public updates. To view an employee update, click the View Update box.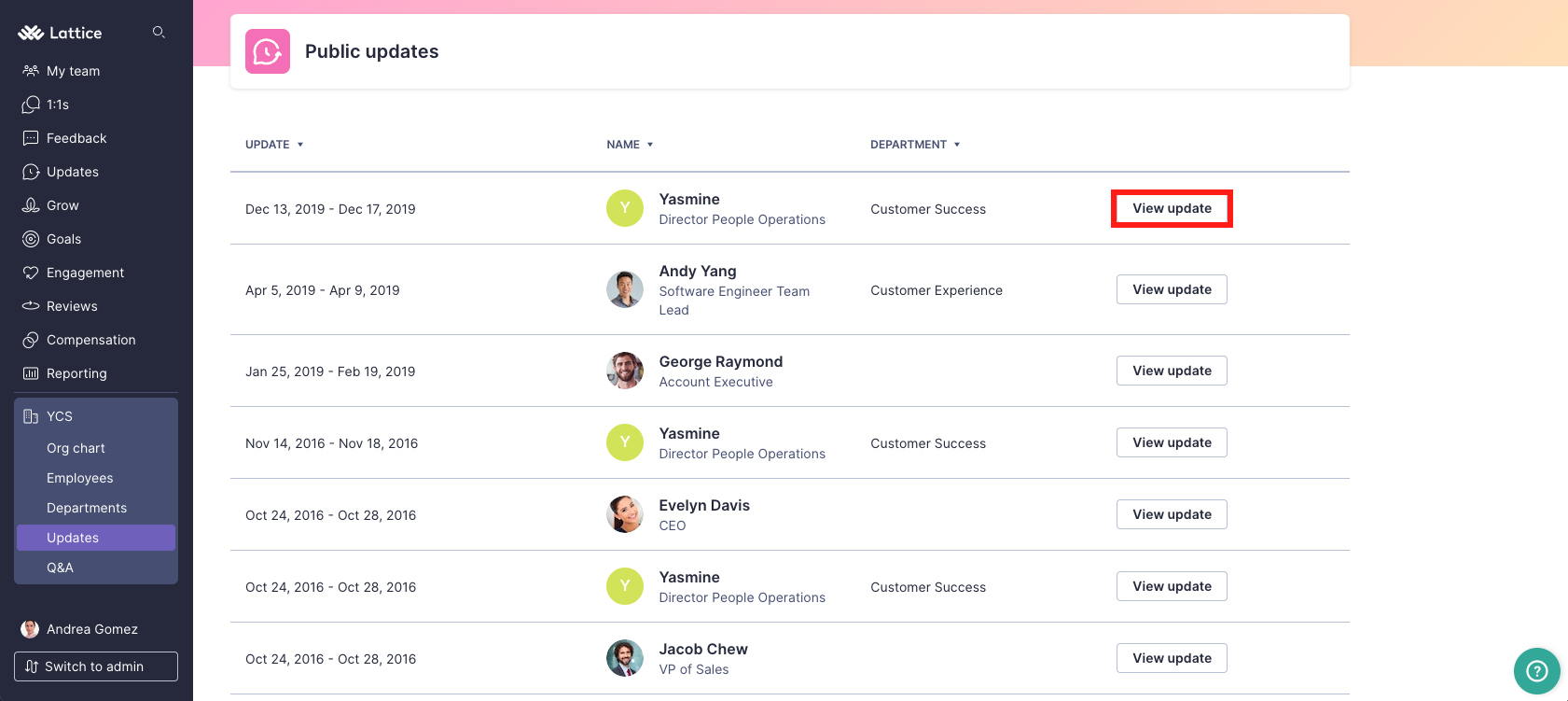 Q&A Boards
The Q&A tab is where you can find all Q&A boards created by the company to ask a question following an event. Learn more on how to Ask a Question using the Q&A board.