How to enable/disable, create, or delete Company Values
How to Create a Company Value
To add a new company value to your organization, follow these steps:
Step 1: Navigate to the Admin page found on the bottom left of the discovery navigation
Step 2: Click on "Company" found on the left-hand side.
Step 3: Select "Values."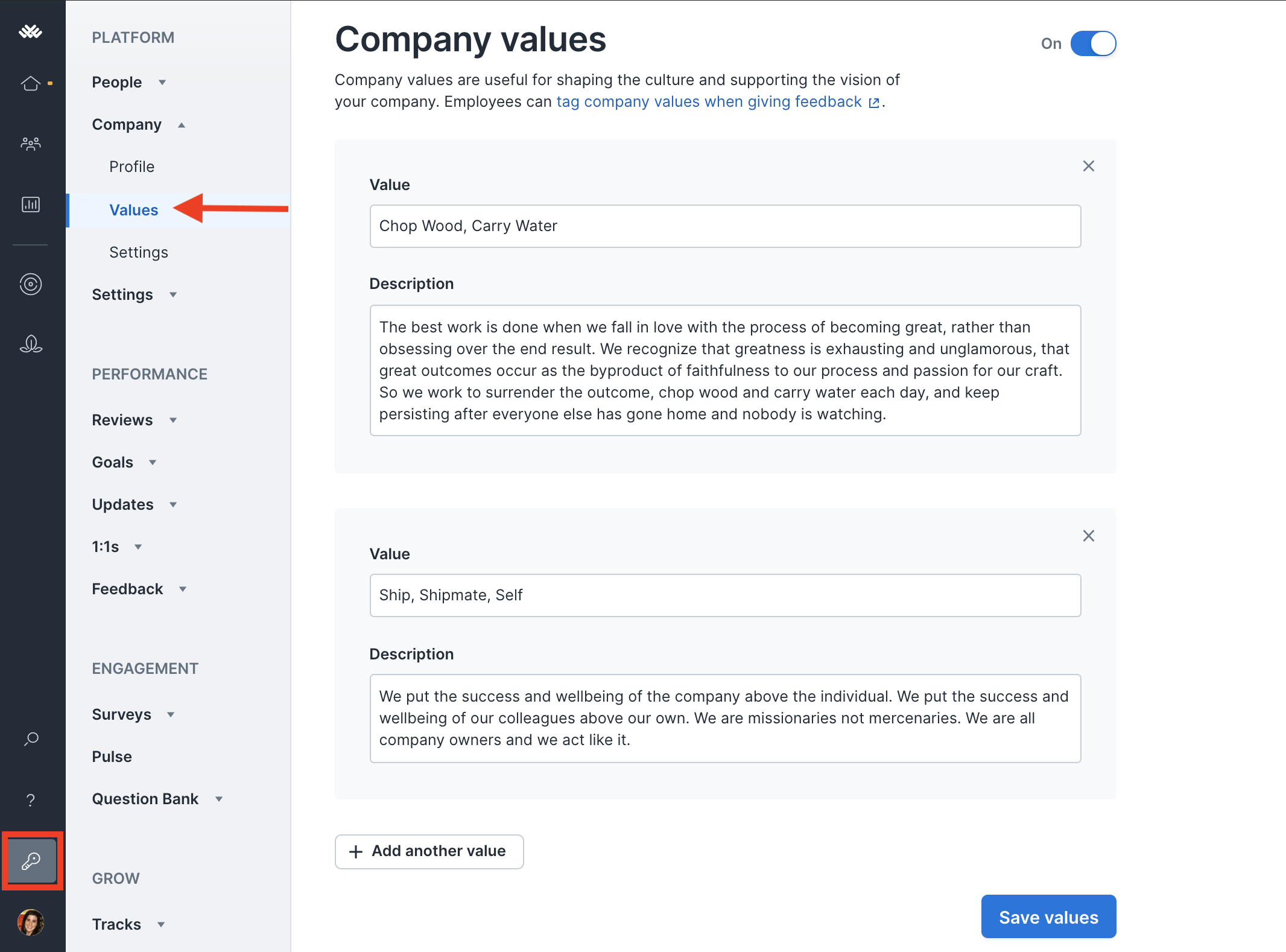 Step 4: At the end of the "Company Values" page, click the "Add another value" button. This will add a new entry in the values section that you can fill in with a title and description. Remember that it's helpful to provide a description of what a value means to your company so that everyone understands how to apply them to Feedback!

Once you've finished filling in your new company value, be sure to click the "Save values" button at the bottom of the page to save your new additions or edits.
How to Edit an Existing Company Value
All existing company values are viewable on the "Values" page. To edit a value, simply change the text in either the title or description field and hit the "Save values" button at the bottom of the page to save your work.
Enabling/Disabling Company Values
If you do not want to use values for your organization, simply click the toggle at the top of the "Company Values" section.
If disabled, users will not be able to specify any company values.

How to Delete a Company Value
To delete an existing company value, simply click the "X" button attached to a company value. You will be prompted to make sure that you want to archive this value!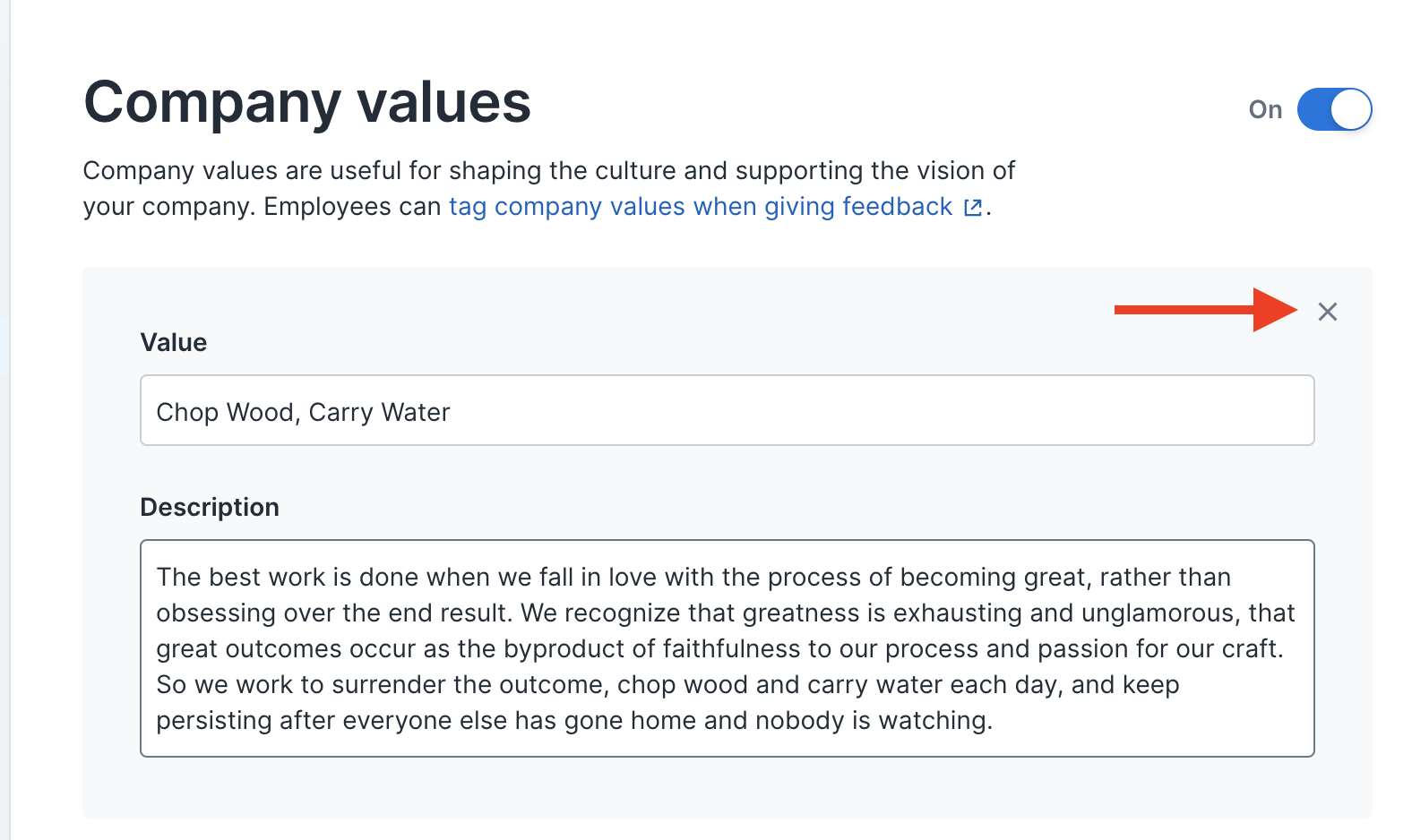 Please be advised:
If you are
not
seeing your Values appear on the company page after configuring them, you will need to make sure that you have toggled ON the Celebrate employees setting, within your company settings.

This will ensure that the "Overview" tab appears on your company page, which will include the Values.