Company goals are a great way to keep track of what your company is focusing on. We recommend all employees view and understand their company goals to get context on your organization's actions.
Before you start
View company goals
You can view your company's goals from two places in Lattice:
The Goals page
The Company page
The Goals page
Navigate to Goals > Company.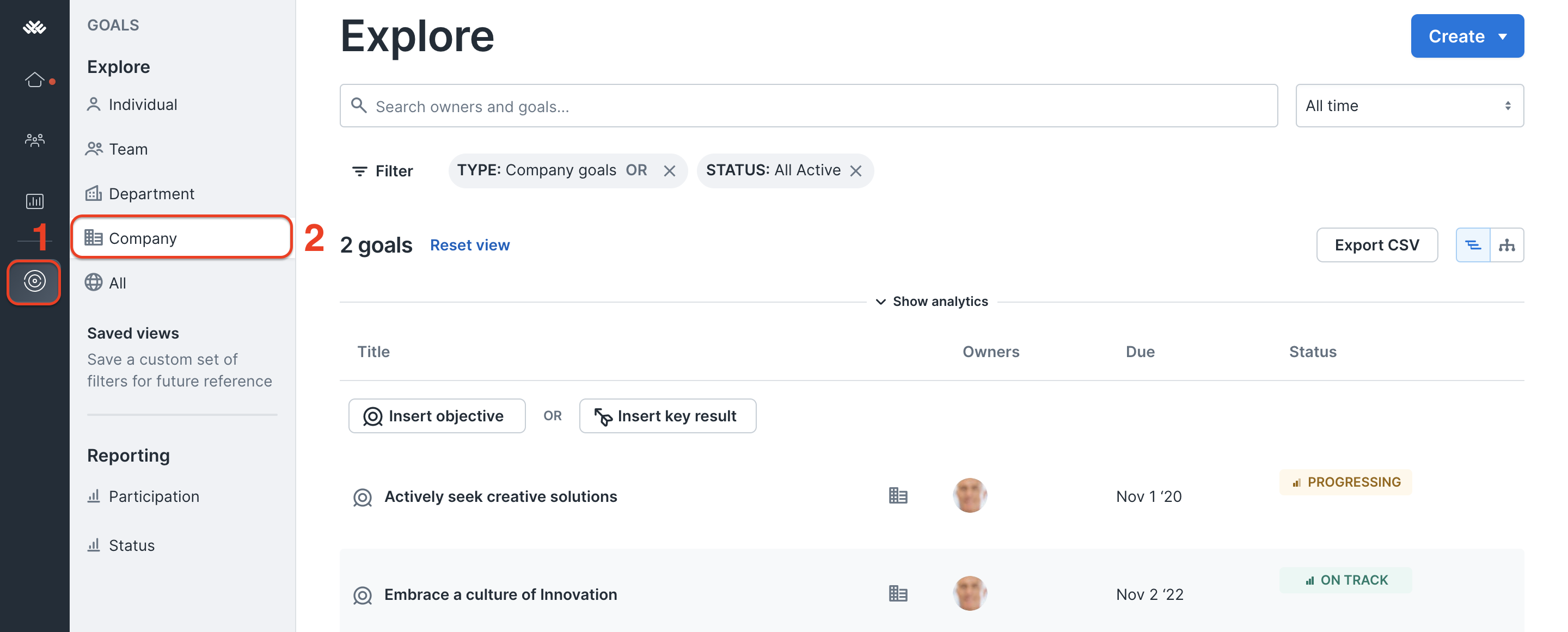 The Company page
Navigate to Company > Goals.