Four easy steps to help managers during performance reviews
Step 1: Select peer reviewers for your direct reports.
When it's time for performance reviews, your admin will launch the peer review selection. This will prompt an email letting you know to select the peer reviewers for your direct reports. You may consider consulting your team members before making selections.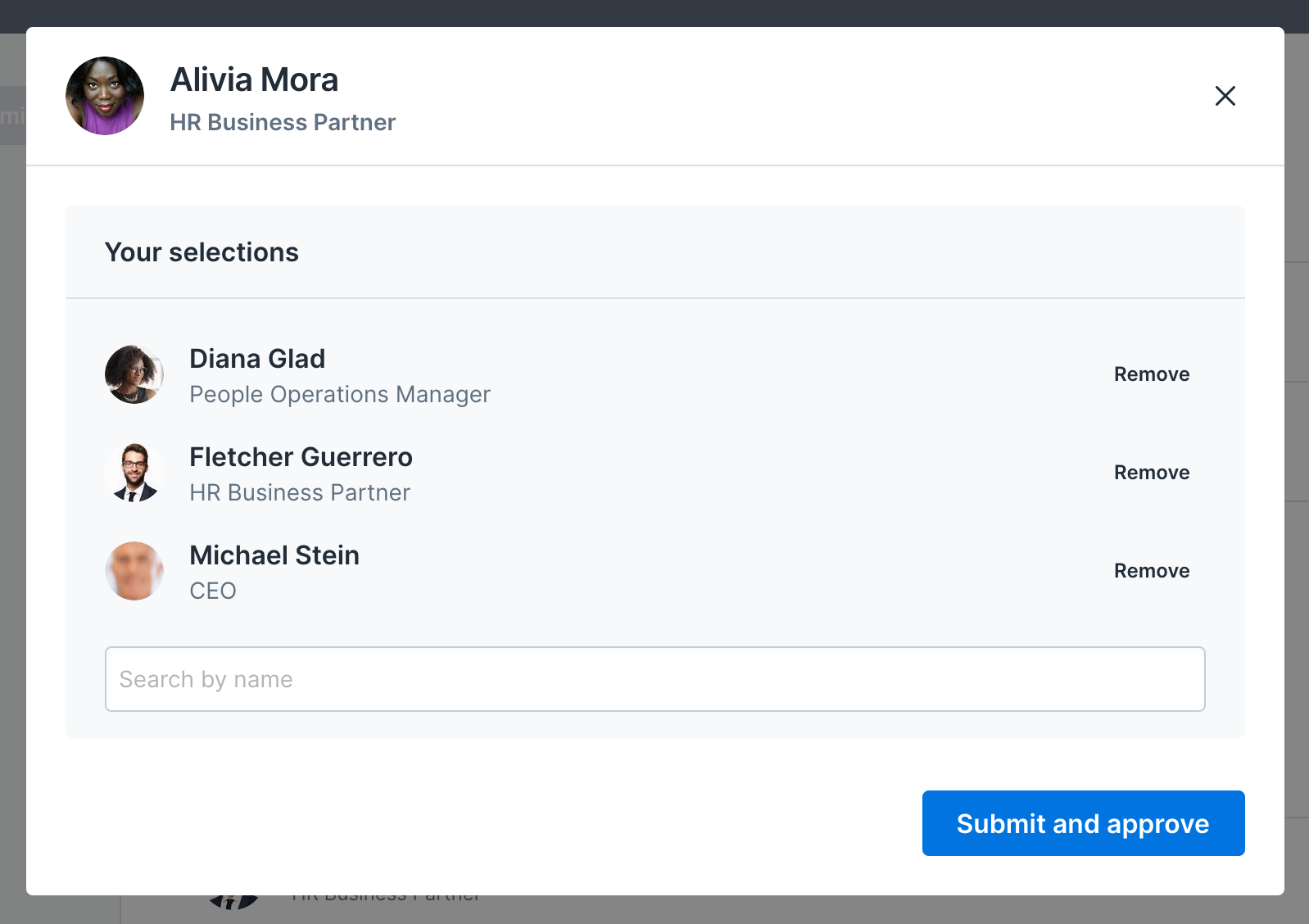 Step 2: Submit your feedback and self-evaluation.
Next, your admin will kickoff reviews! Go ahead and complete all the evaluations listed on the left-hand side. Don't forget to check out the context panel to see other reviews of your teammate (if allowed by your admin, your employee's goals, and feedback about your employee. Please note that you may need to wait until all other reviews about your direct reports have been completed to submit those reviews, but you will be able to begin drafting your thoughts before reviews have been submitted.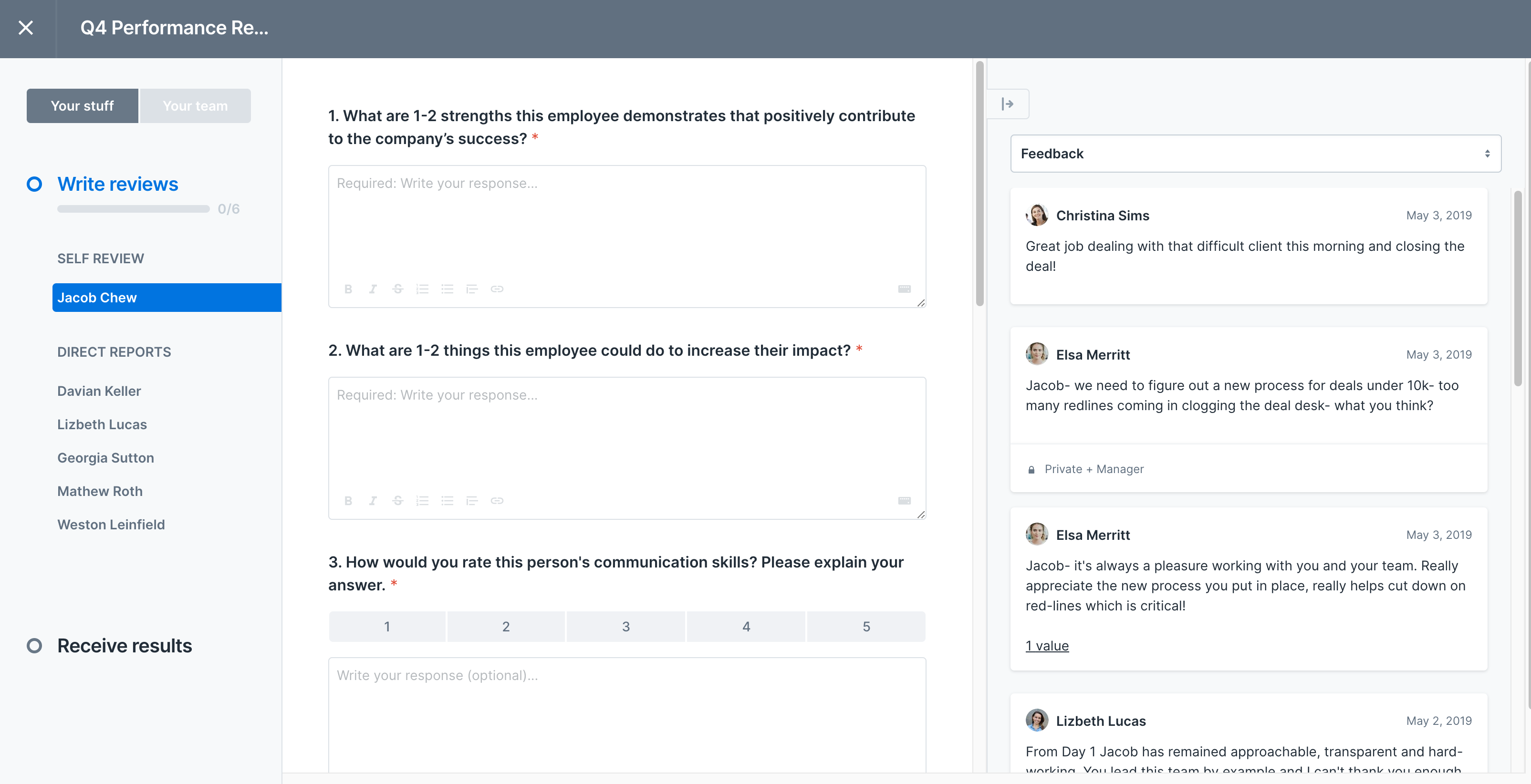 Step 3: Manage the progress of your team's reviews.
If you have multiple team members and want to stay up to date on their reviews' progress, Lattice gives you real-time access. In your reviews, click on "Your Team" above the list of reviews you need to complete. Here you can get insight into who is reviewing your team members and whether they've completed their review.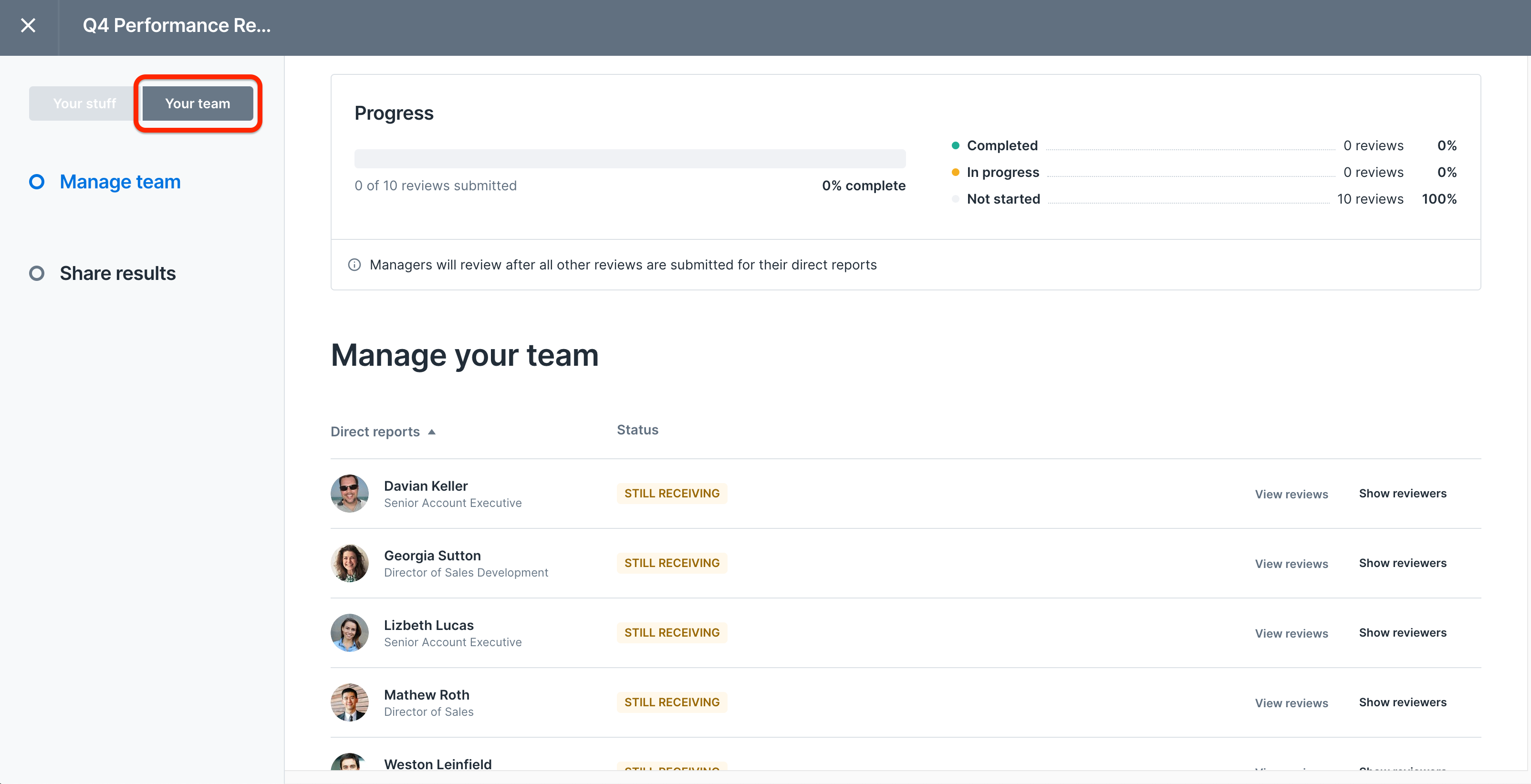 Step 4: Write and share your summary remarks.
Your admin may ask you to write and share summary remarks with your direct reports instead of sending over the full content of their review. Lattice allows you to write summary remarks directly on top of the performance review so that you have easy access to the reviews. Make sure to schedule time with your team to discuss their performance!