When you enter the Lattice review module as a manager, you'll see a dropdown at the top of the panel on the left. The Your reviews option, universal to all reviewers, is where you go to write your reviews. The Your team's reviews option is unique to Lattice users with direct reports, and is where you go to complete your managerial responsibilities within the review.
In the Your reviews tab, you can:
In the Your team's reviews tab, you can:
Click on each section on the left to navigate between the different stages of the review process.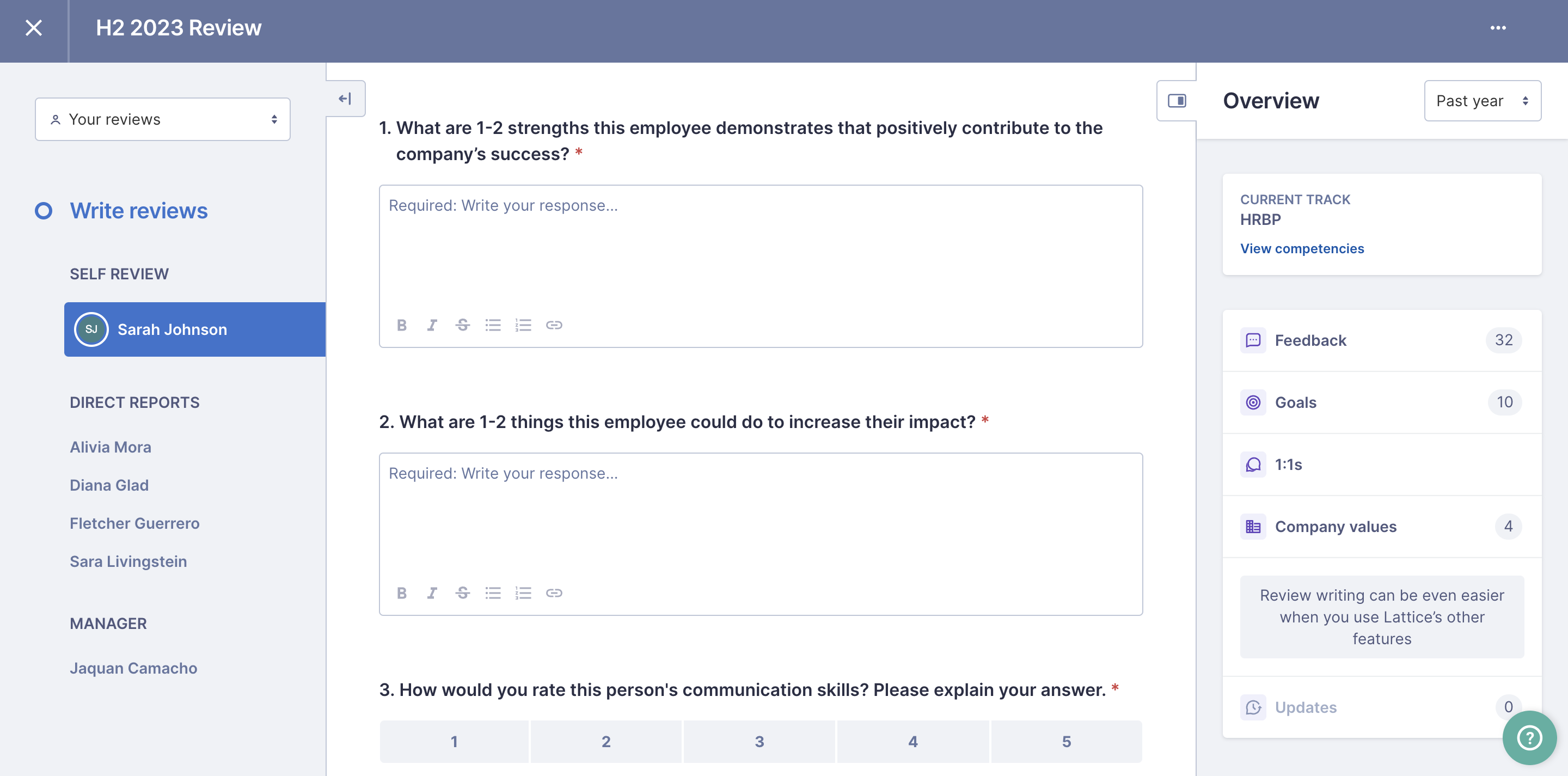 Share results Warning Banner and Pending Reviews
As a manager, you can share review results with your team as soon as the review cycle ends. You may also be able to do this mid-review cycle.
When you share results after the review cycle ends, you may see a warning banner informing you of Pending Reviews. Pending reviews are reviews that are still being written and have yet to be submitted. If your review includes calibration, it's common for managers' downward reviews of their direct reports to be re-opened. You may see your own review of your report as pending in that situation.
Lattice won't prevent you from sharing review results with a direct report who has pending reviews. However, sharing results while reviews are pending may give your report visibility into incomplete feedback. Any drafted responses will be automatically submitted and included in the review packet. Those responses will also be locked, preventing reviewers from editing and completing them.
To prevent mistakes, Lattice will prompt you to confirm if you opt to end the review cycle for someone with pending reviews.