How to fill out a performance review as an employee and a manager
When it comes time to fill out a performance review, Lattice will notify you via email. Once you sign in to your account, you'll see a task waiting for you on your Home page.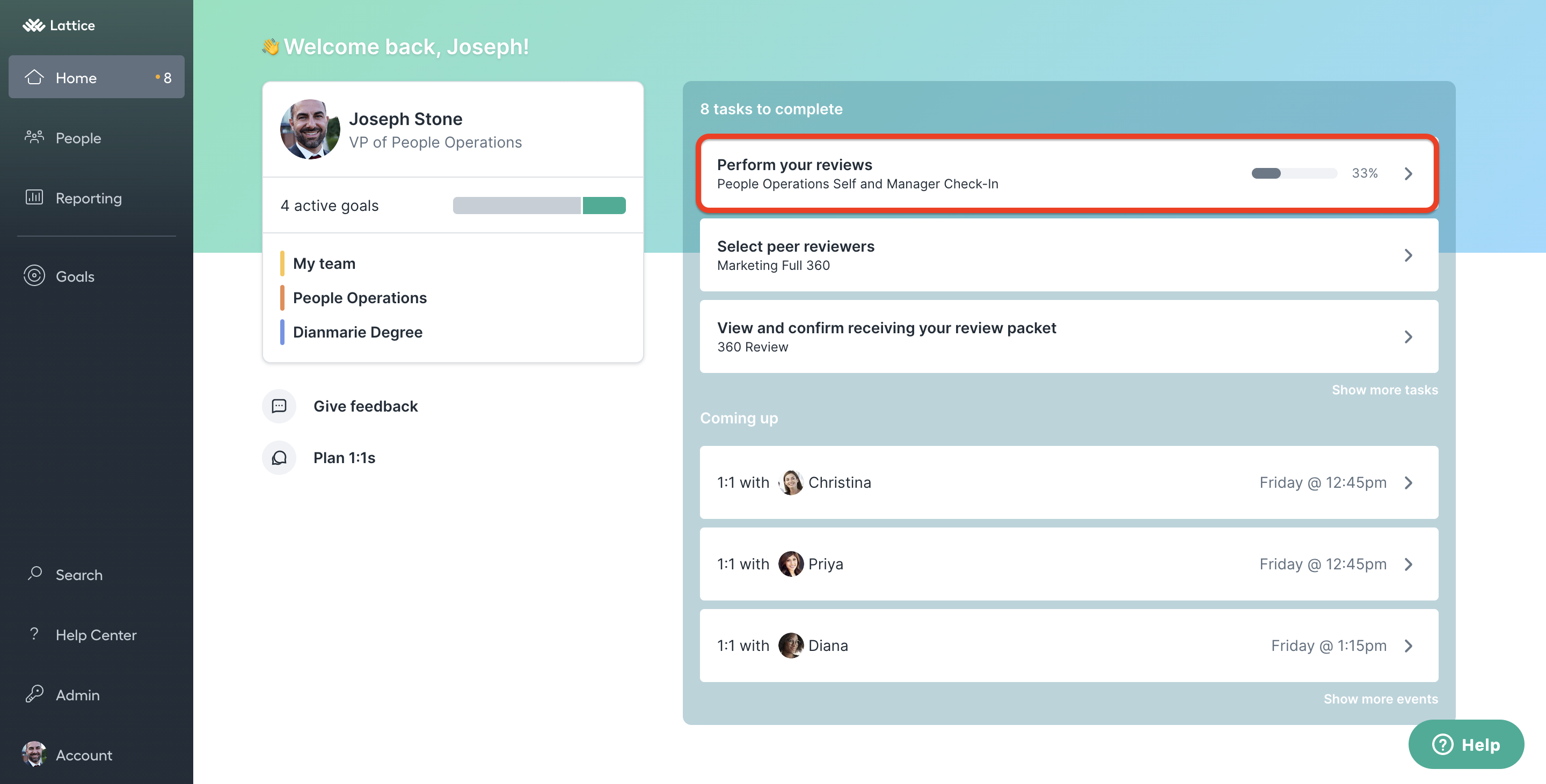 Once you click on the open task, you'll be prompted to begin your review.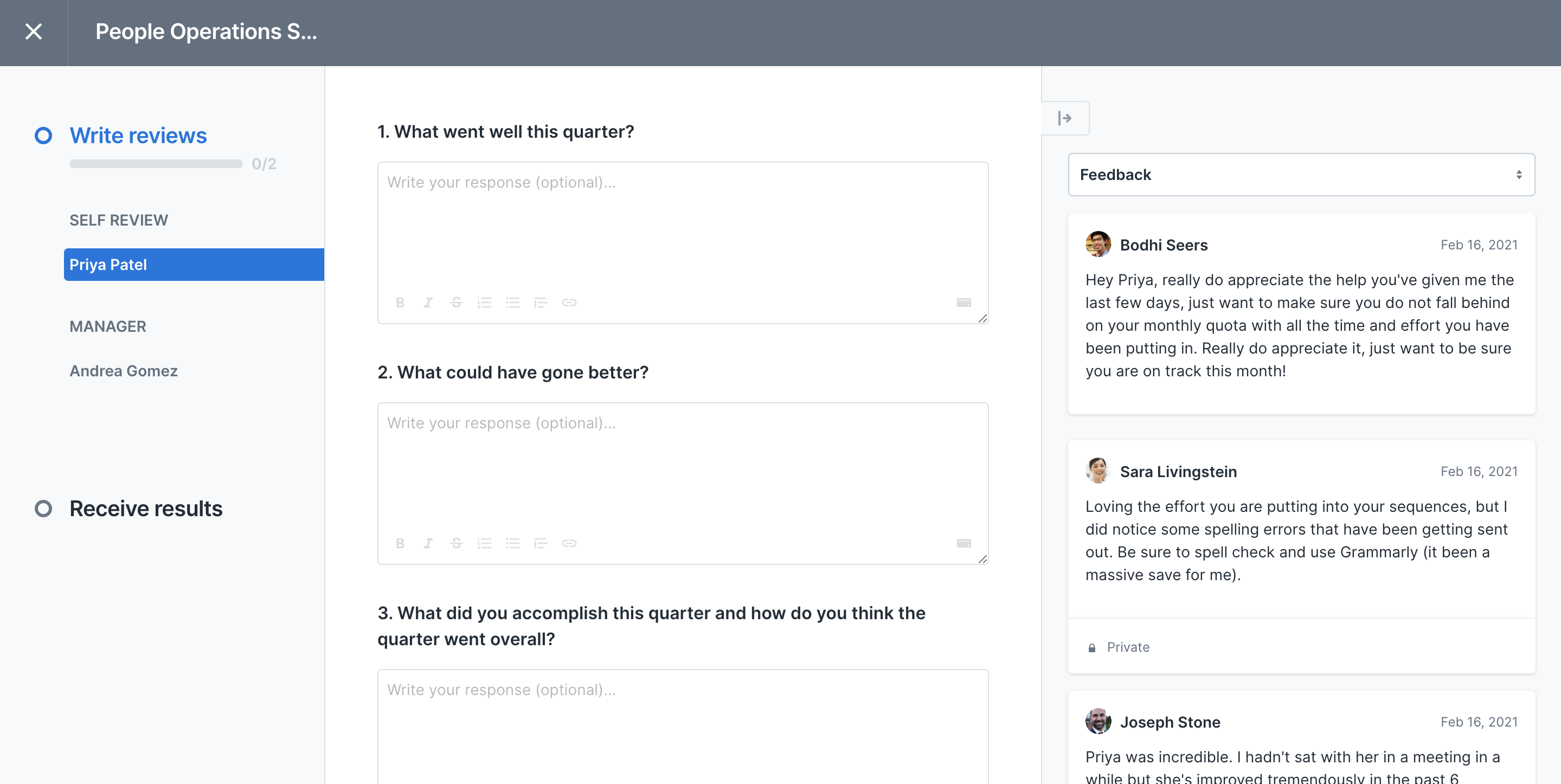 You'll see the Performance Review title on the top left, a list of people you need to review on the left side, the review questions in the middle, and any Feedback, Goals, Updates, etc., associated with the person you are reviewing to the right. Depending on the settings set by the account admin, you may also have access to your reviewee's self-review and growth areas.
As you fill out the reviews, your answers will autosave, so no need to worry about exiting out of the review!
Click "Submit your __ review" when you're finished writing the review.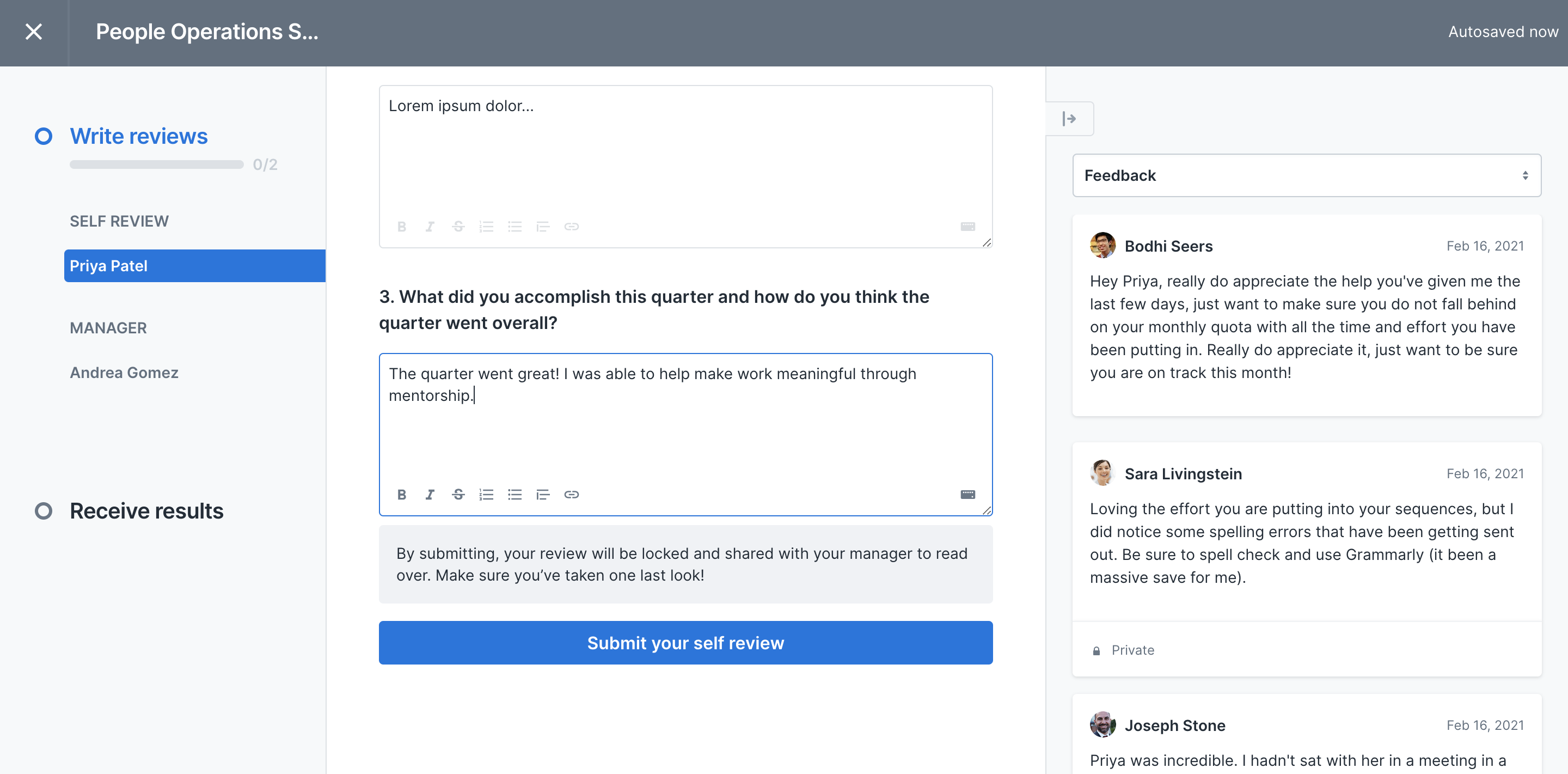 Submitting your review will lock and finalizes it, which disables you from going back in and editing it without the help of an admin reopening the review for you.
If you have more reviews to complete, the next review that needs to be written will show up on the screen. Once you've finished your reviews, you're done!
Note: If you're reviewing yourself or someone whose feedback you have access to (like a direct report), you'll see all private and public feedback (depending on visibility settings). If you're reviewing someone you only have restricted access to, you'll only see their public feedback, goals, and updates.
We hope that giving employees the ability to access Goals, Feedback, and Updates will decrease recency bias and enable everyone to give more unbiased and thorough reviews.