How to fill out a performance review in a review cycle
Note: Once you submit your reviews, your reviews will lock in place.
Submit a review
Navigate to the Home page.
Select the Perform your reviews Home page task.
The lefthand review panel will list the reviews you need to complete –– Select the desired review.
Add your responses and select Submit.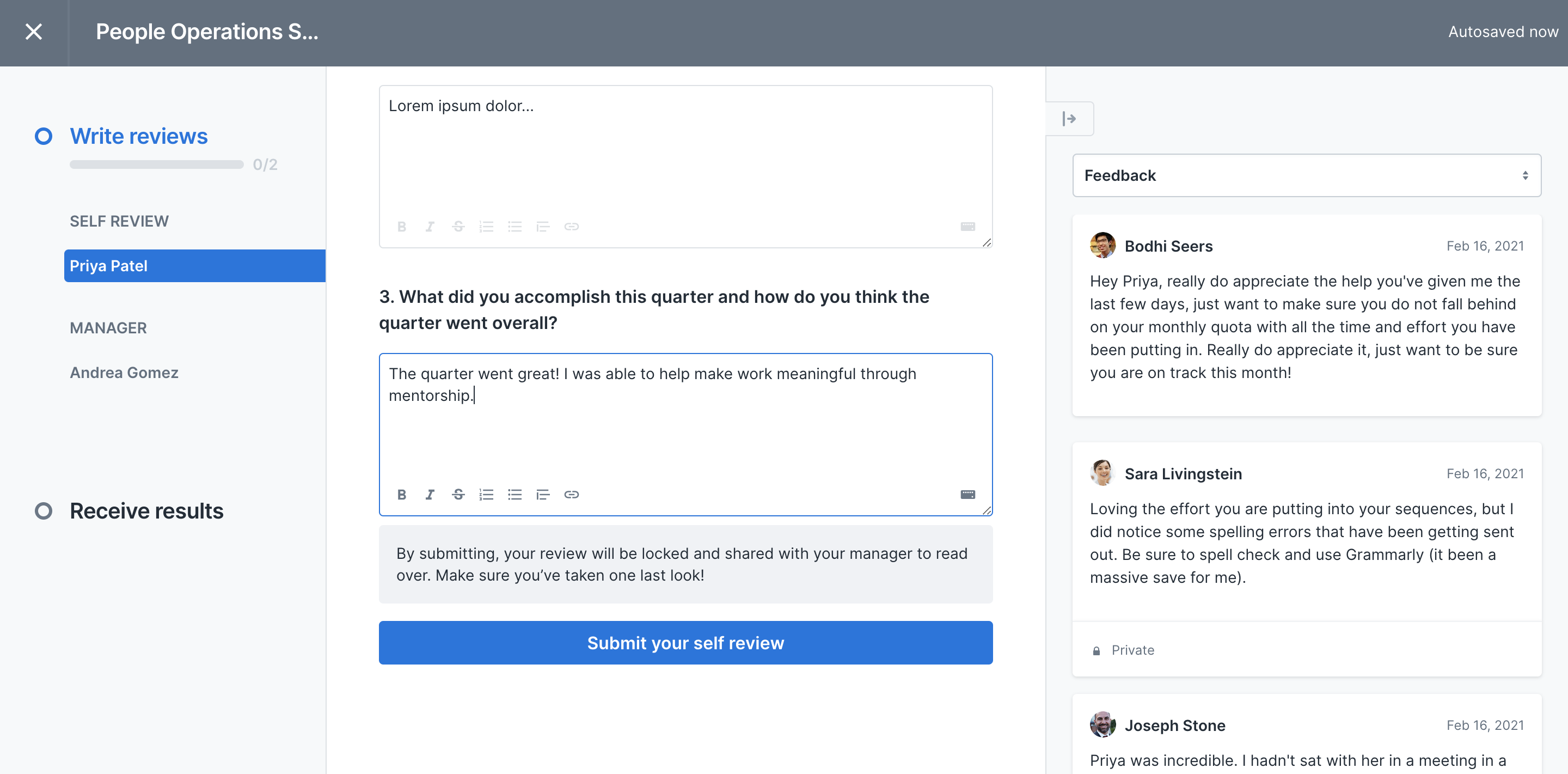 Reviews context panel
When completing reviews, you will be able to utilize the review context panel to provide concrete examples of past performances. Depending on the direction of the review, some information within the context panel will only be visible to reviewers who have been assigned visibility to the tool via a role or relationship.
Learn more in Use the Context Panel When Completing Reviews.