Getting started
In Lattice, Admins have the ability to monitor company, department, and individual goals through the admin panel.
Admins can visit the "Goals" administration page by selecting the "Admin" icon at the bottom of the discovery navigation.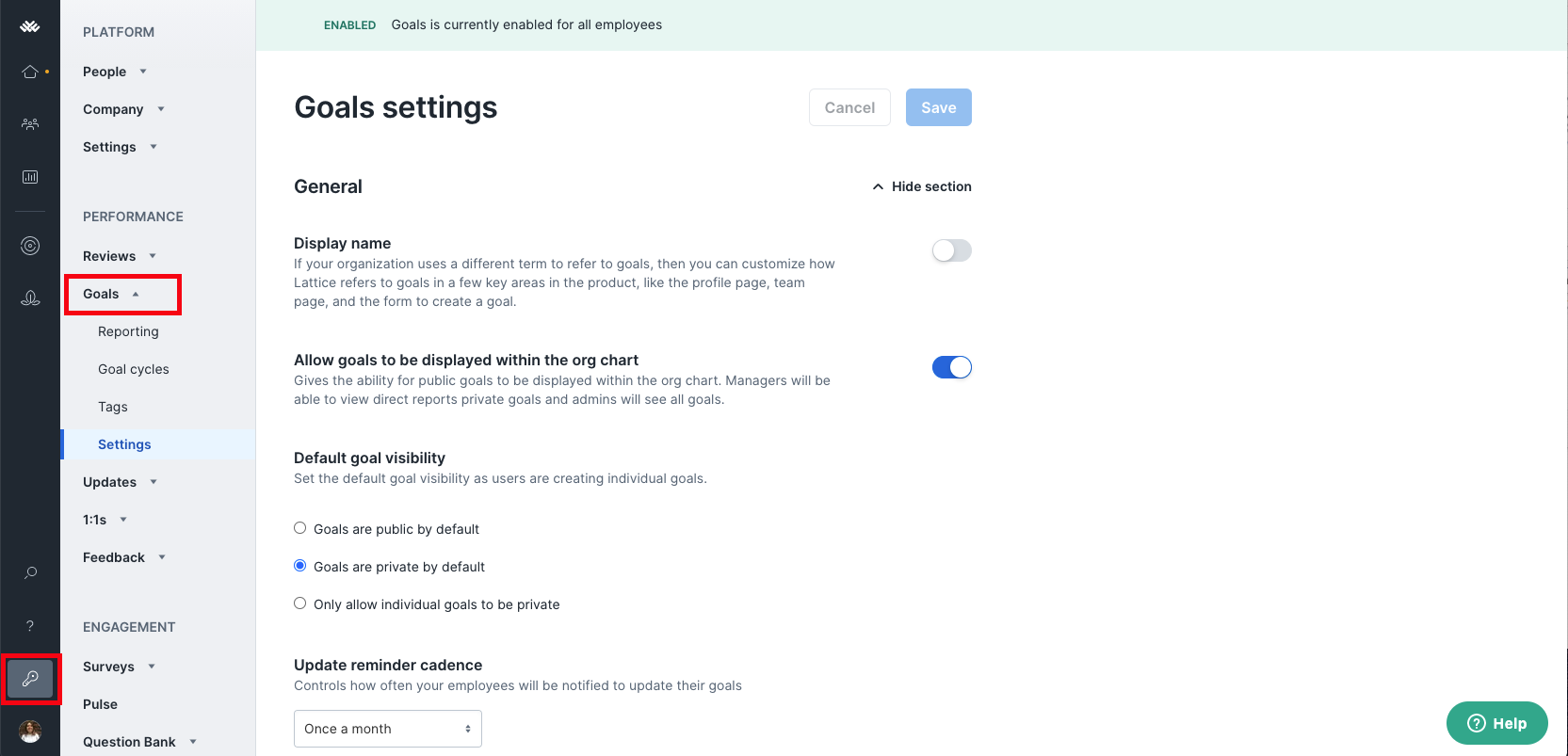 Here, 4 tabs are used to oversee and manage company settings or Goals: Reporting, Goal cycles, Tags, and Settings.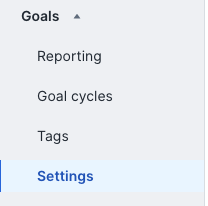 Reporting
The Reporting page displays a handful of metrics on your company's goals. For more information on this page, check out Navigating Goal Reporting as an Admin.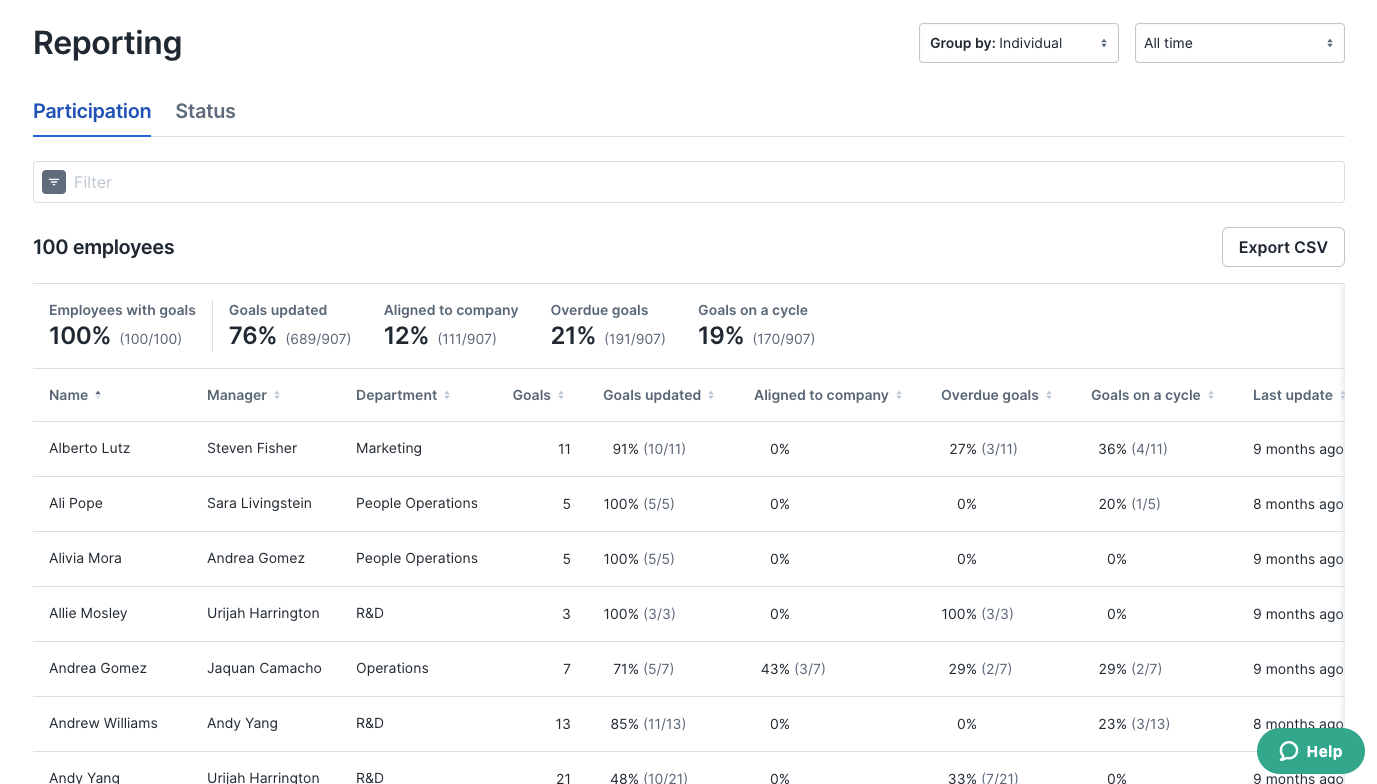 Goal Cycles
The Goal Cycles page allows you to create and manage goal cycles. For information on how to create a goal cycle, check out Creating a Goal Cycle. If you are interested in understanding how to manage goal cycles, select Managing an Active Goal Cycle.
Tags
The Tags page allows you to create, edit, and delete goal tags. To learn about goal tags and how to use them, click How to Create Goal Tags.
Settings
Finally, on the Settings page, Admins have the ability to configure various goal settings. From this page, you can rename the goals tool, change default visibility, etc. For more information on updating the goals tool's name, check out "Renaming Goals."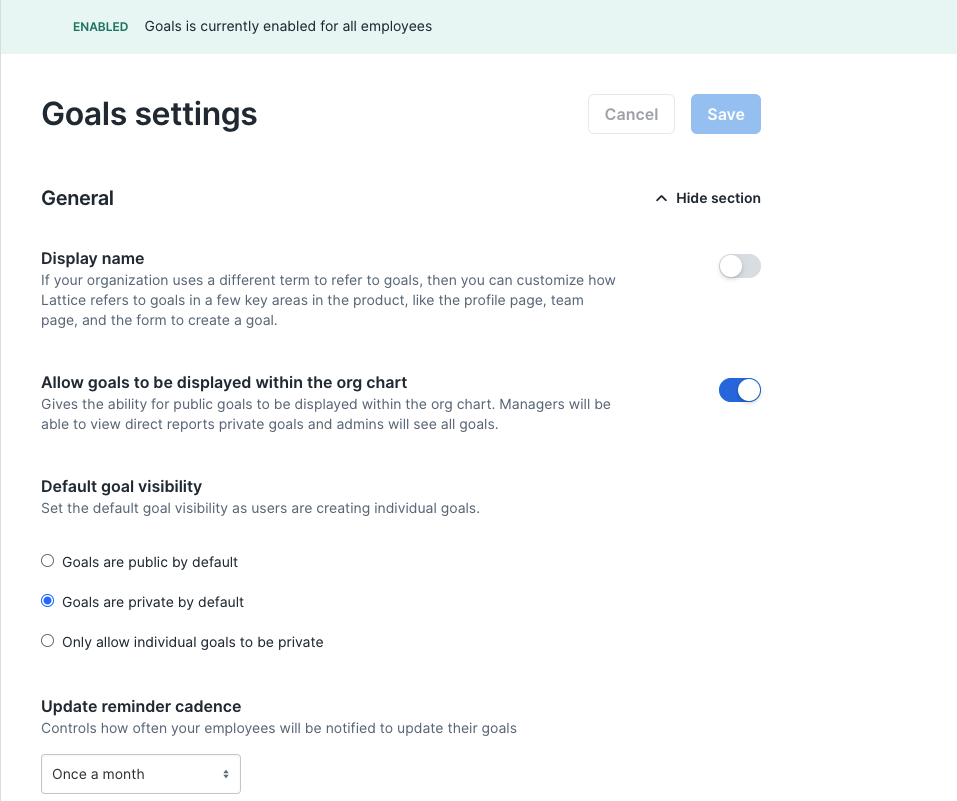 Admins can also choose if employees can create both public and private goals. If they want to allow the creation of both public and private goals, admins can set the "Default Goal Visibility."

Admins can also set how often employees will be sent reminder emails to update their goals by selecting an option from the dropdown menu.
Goal reminders are sent out at the cadence of your choosing on Thursdays at 20:00 UTC.
Turning Goal Cascading on
If your organization is looking to align Lattice's goals, you can turn this functionality on from the Settings as well. To learn more about cascading goals and how to enable this setting, click Turning on Cascading Goals!