Getting started
In Lattice, admins have the ability to customize the Goals tool via the Admin page. Within the Admin page, admins can create and manage goal cycles and tags and customize the Goals tool.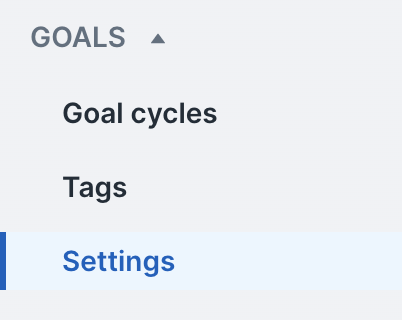 Goal Cycles
The Goal Cycles page allows you to create and manage goal cycles. For information on how to create a goal cycle, check out Creating a Goal Cycle. If you are interested in understanding how to manage goal cycles, select Managing an Active Goal Cycle.

Tags
The Tags page allows you to create, edit, and delete goal tags. To learn about goal tags and how to use them, click How to Create Goal Tags.
Settings
Finally, on the Settings page, admins have the ability to configure various goal settings. From this page, admins can rename the goals tool, change default visibility, etc.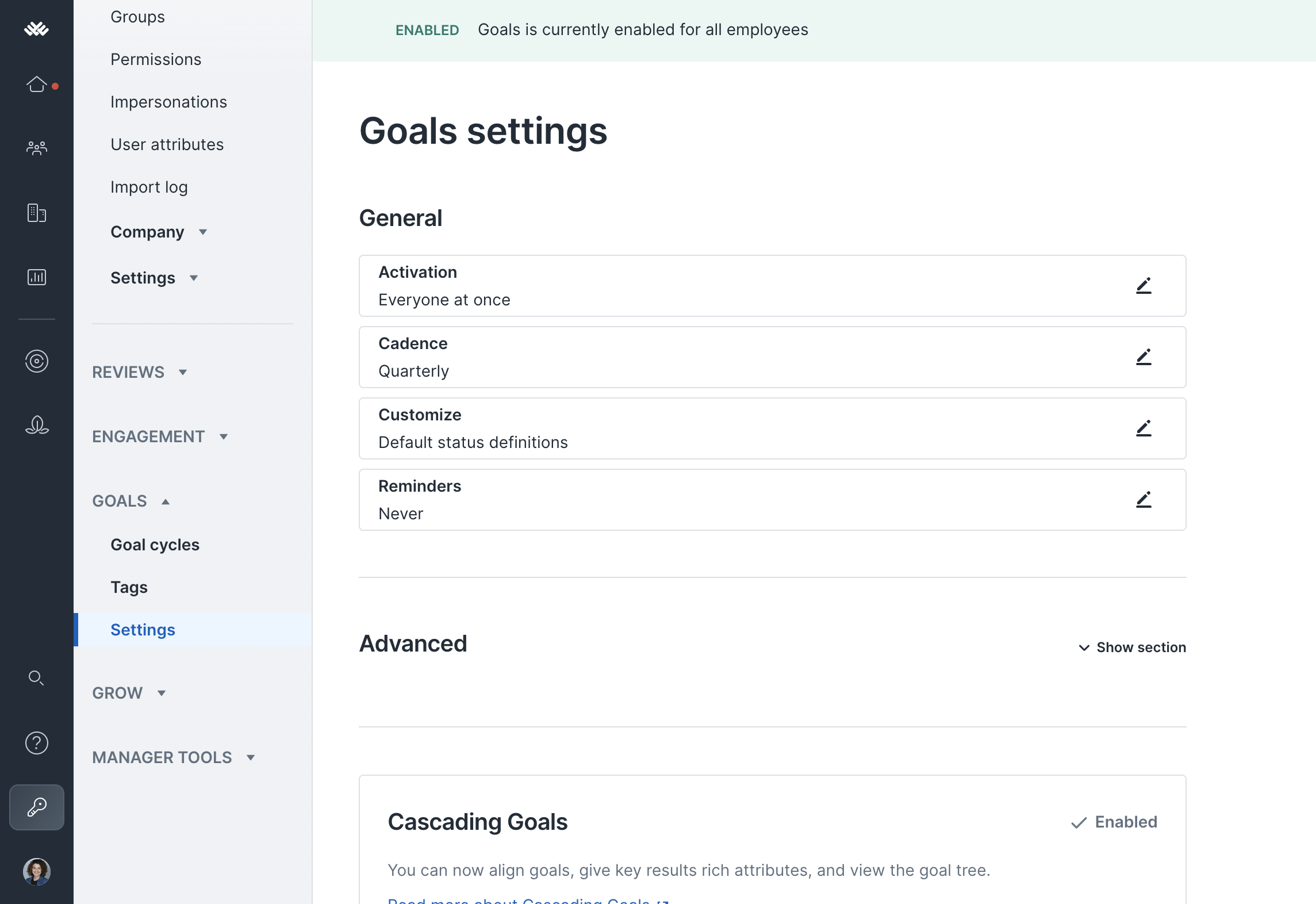 Turning Goal Cascading on
If your organization is looking to align Lattice's goals, you can turn this functionality on from the Settings as well. To learn more about cascading goals and how to enable this setting, click Turning on Cascading Goals!

Reporting
Admins have visibility into the usage of Goals tool for all users within the company. Reporting for Goals can be found within the Goal Explore page. Learn more in Navigating Goal Reporting in Explore.