Once you have launched your Goal Cycle, you will have access to a version of the Goals Explorer that will show you only the goals associated with that specific goal cycle.
To access your Goal Cycle, go to the Admin icon at the bottom of your discovery navigation, select "Goals," "Goal Cycle," and the goal cycle you would like to see.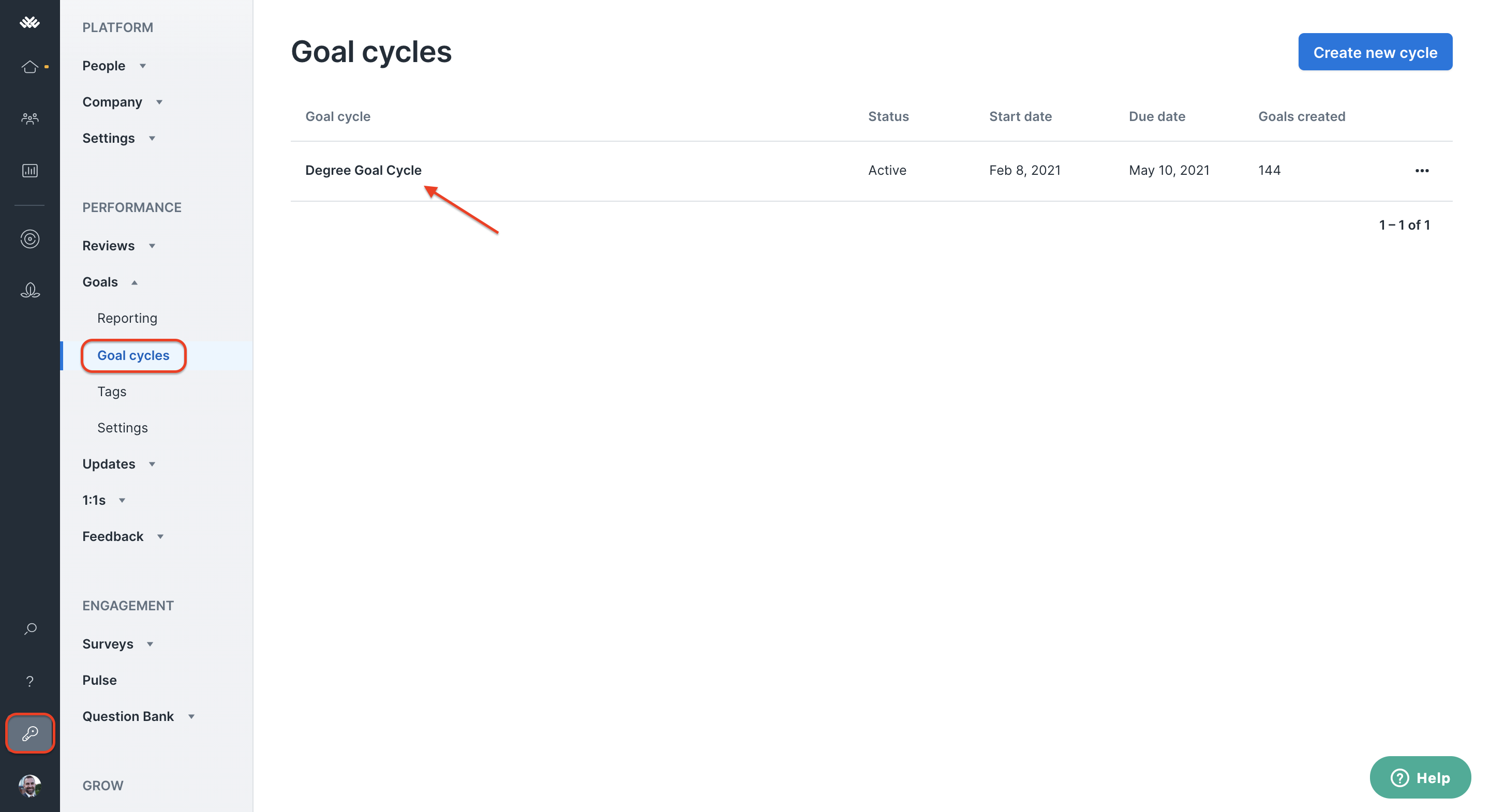 Activity Page

On the activity page, you will see:
Total goals- The total number of goals that employees in that given goal cycle have created.
Company goals- The number of company goals created in that given cycle.
Departments with goals- The total number of goals that have been created for the department in that given goal cycle.
Employees with goals- The percentage of employees that have created a goal and selected this goal cycle during the goal creation.
Clicking through the different tabs of "Department," "Managers," and "Individuals" is a great way to audit your organization and see who is using the goals tool successfully or who might need help getting their goals in Lattice.
Explore
Clicking on Explore will allow you to see all goals created as a part of this cycle.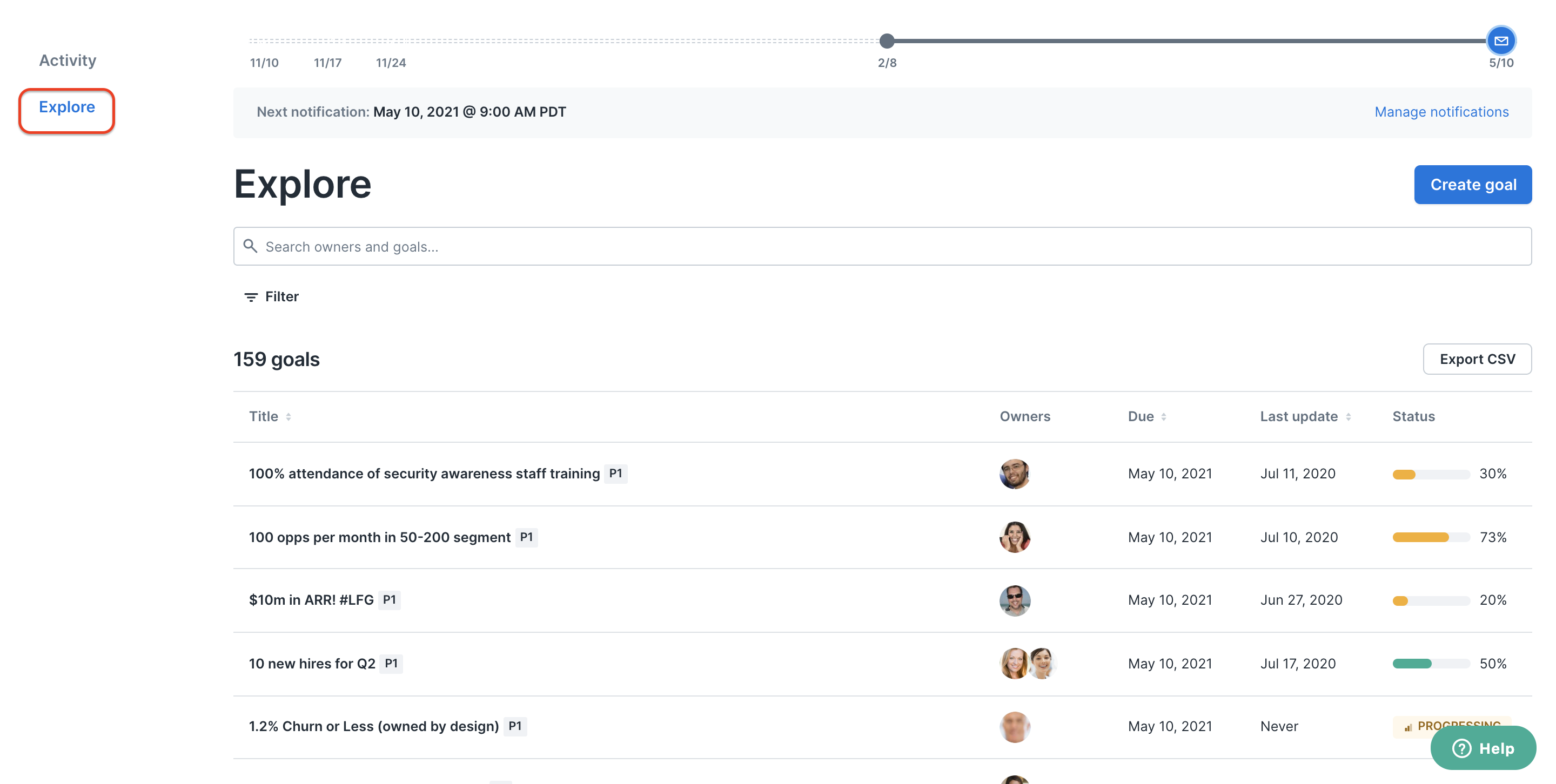 You can apply as many filters as needed to dive deeper into specific goals.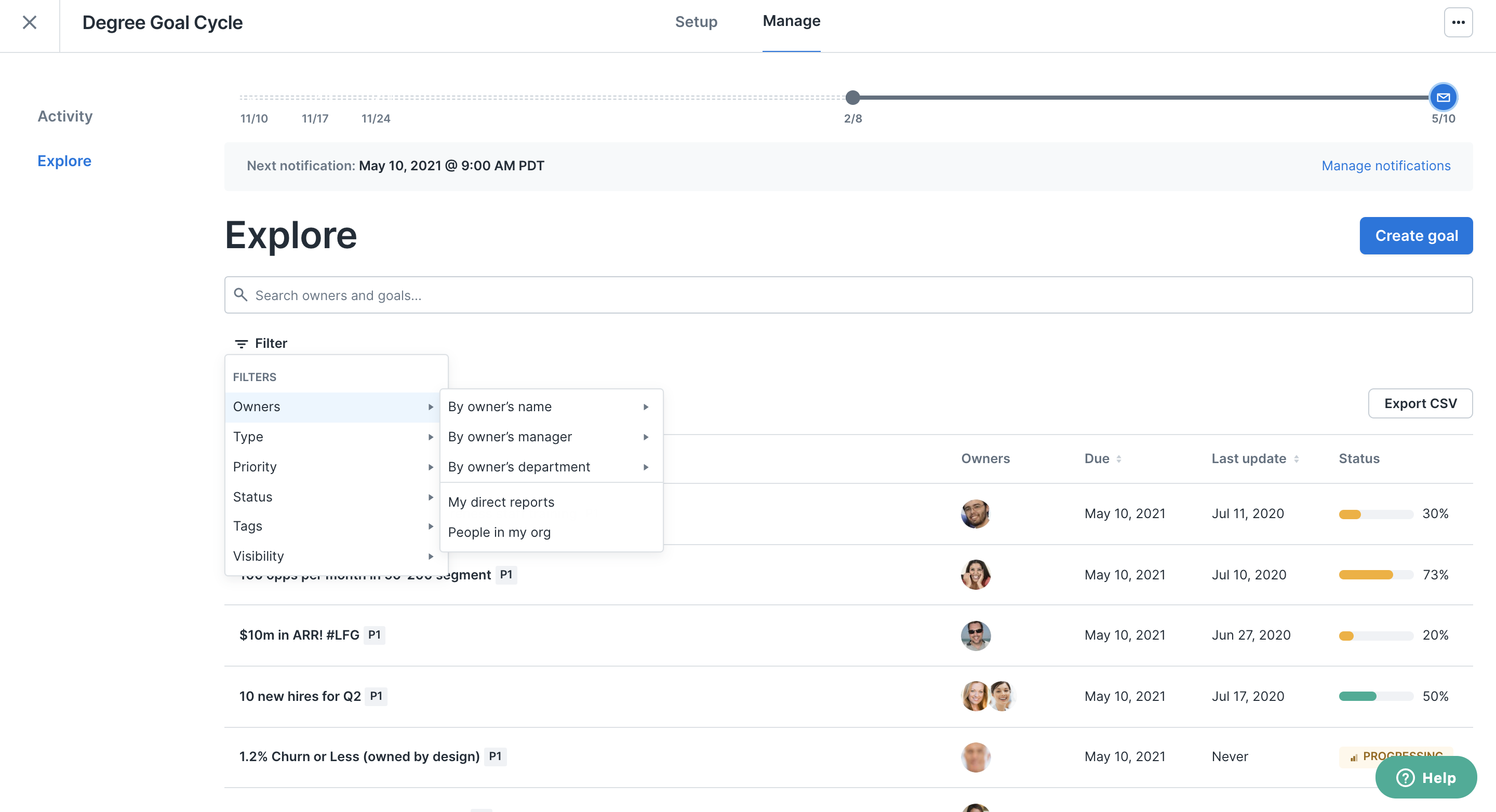 This will allow you to drill into each department, manager, or individual to see each of their goals. When you click on the name of the goal, a side panel will appear with additional information about the goal, including the progress.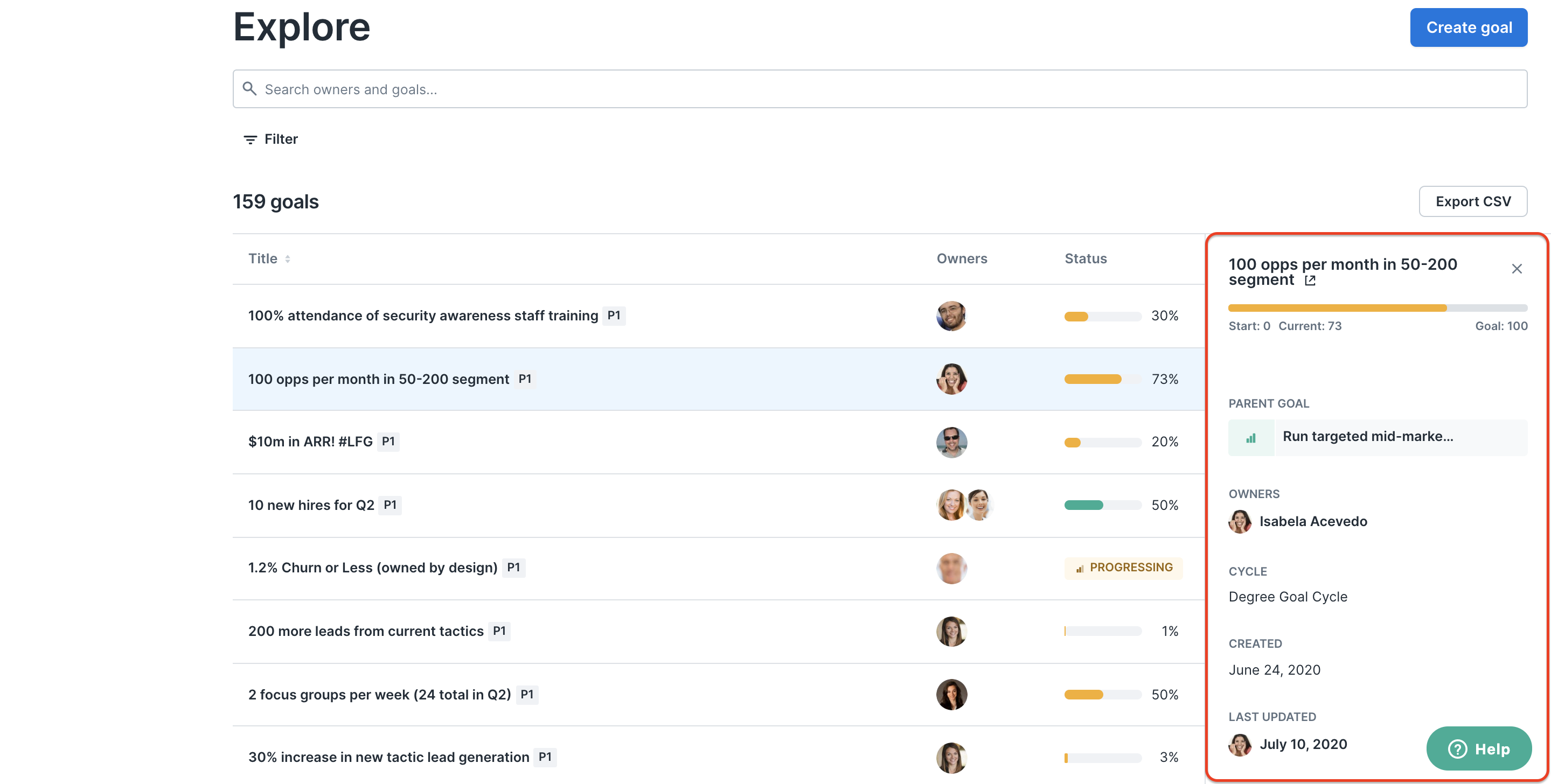 If you click on the name of the goal in the side panel, you will be taken to the goal profile for that goal.