Once you have launched your goal cycle, all admins will have access to a version of the Goals Explore page that will show you only the objectives and key results associated with that specific goal cycle.
This article covers the following topics:
Navigate to the Goal Cycle
Step 1: Navigate to Admin > Goals > Goal cycles.
Step 2: Enter the desired goal cycle by clicking its title.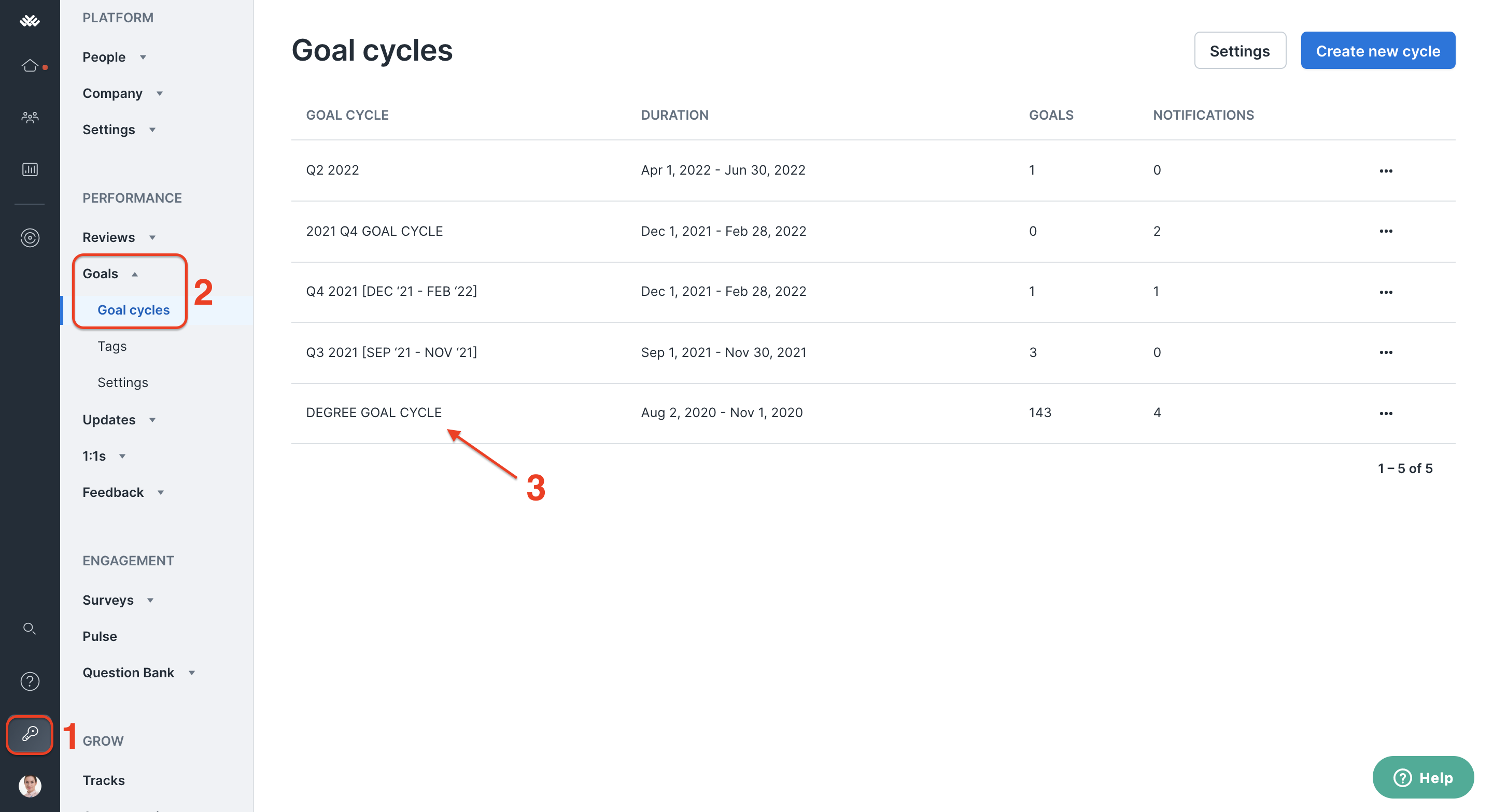 The Participation Page

On the Particpation page, you will see:
Employees with goals- The percentage of employees that have created a goal and selected this goal cycle during the goal creation.
Objectives and key results- The percentage of objectives and key results for the group
Goal updated- The percentage of goals within the group that have updated their goals
Aligned to company (if cascade is on)- The percentage of goals within the group that are directly aligned to the company goal
Overdue goals- Goals that are still active after the due date of the goal cycle
Clicking through the different tabs of Departments, Managers, and Individuals is a great way to audit your organization and see who is using the Goals tool successfully or who might need help getting their goals in Lattice.
The Explore Page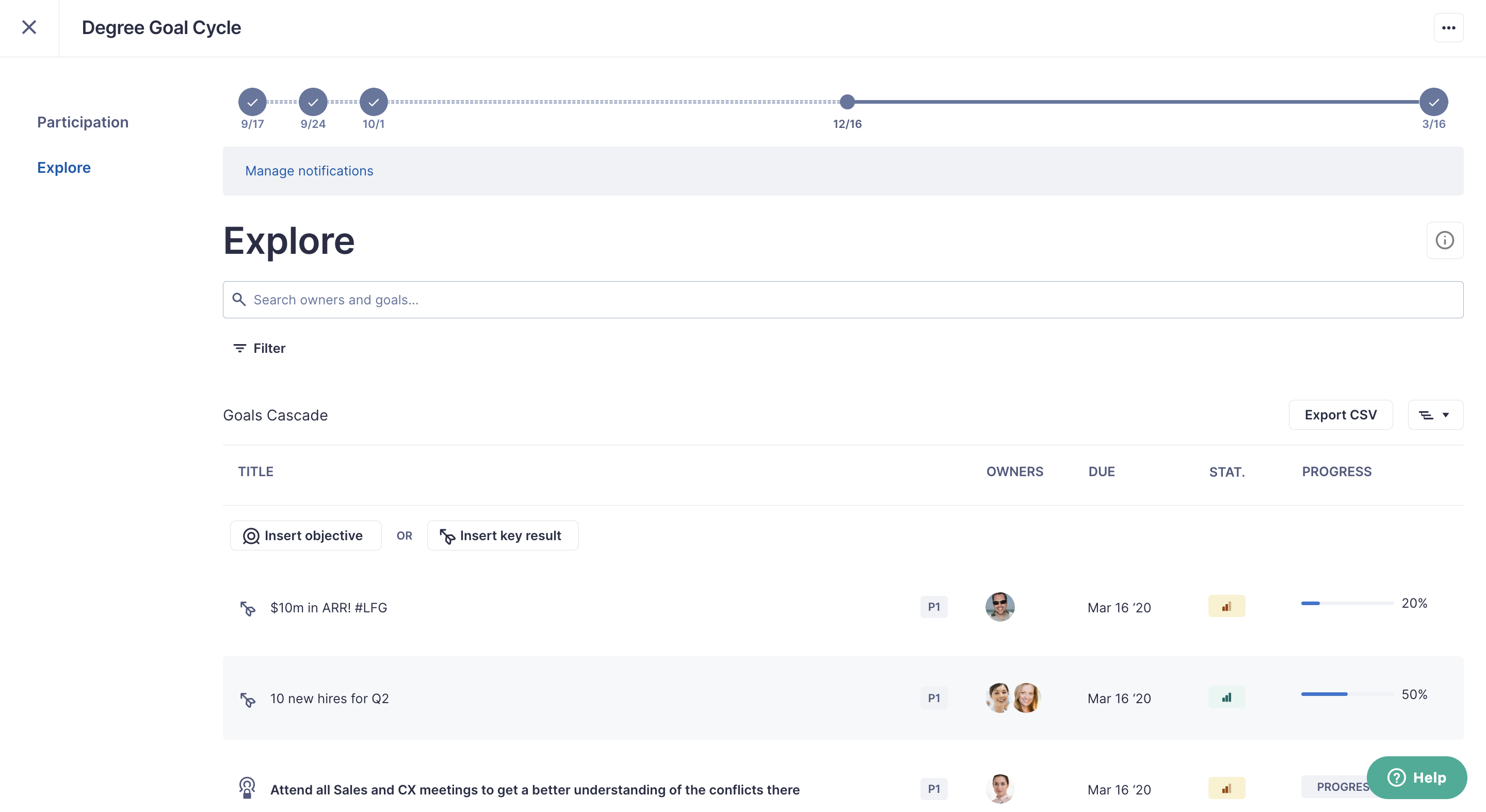 On the Explore page, you will see:
All goals created as a part of this cycle
Goal owners
Date of last goal update
Goal status
The ability to filter
Goal context panel
Within the Explore page, you can filter as needed to dive deeper into specific objectives or key results. This will allow you to drill into each department, manager, or individual to see each of their goals.
When you click on the name of the goal, a context panel will appear with additional information about the objective or key result, including the progress.