When using Goal Cycle time periods, Lattice automatically assigns a current cycle based on the current date. However, there may be times when an admin may want to adjust which cycle should be considered as current, thereby making it the default setting when employees create their goals.
Because of this, Lattice allows admins to adjust which goal cycle is the most current, opening the door for admins to create additional custom goal cycles or use automated time periods even if an active cycle already exists.
Assign a goal cycle as current
Step 1: Navigate to Admin > Goals > Goal cycles.
Step 2: Click on the ellipsis (...) next to the cycle you would like to make current and select Make current from the dropdown.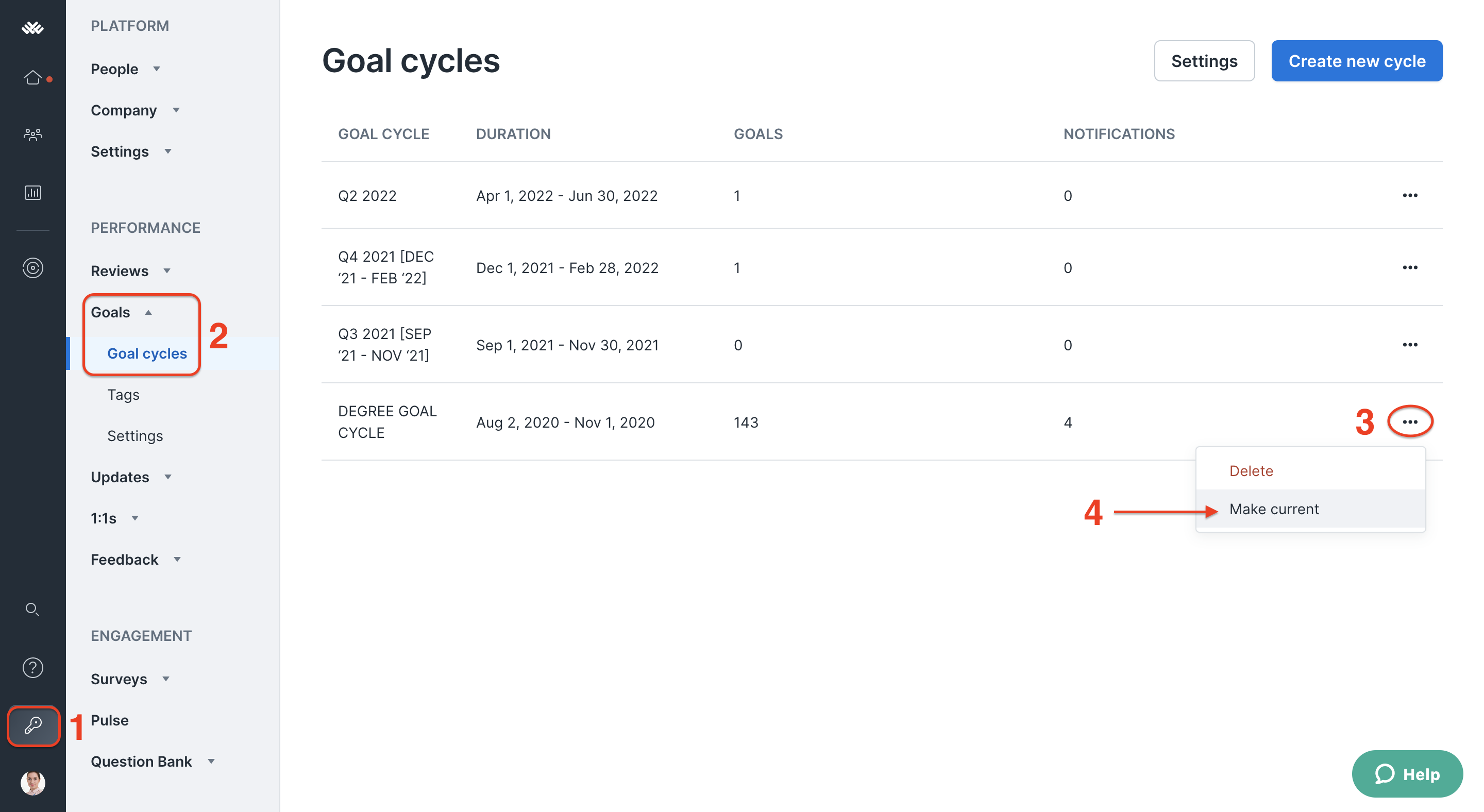 Step 4: A popup modal will appear –– Click Yes, make current.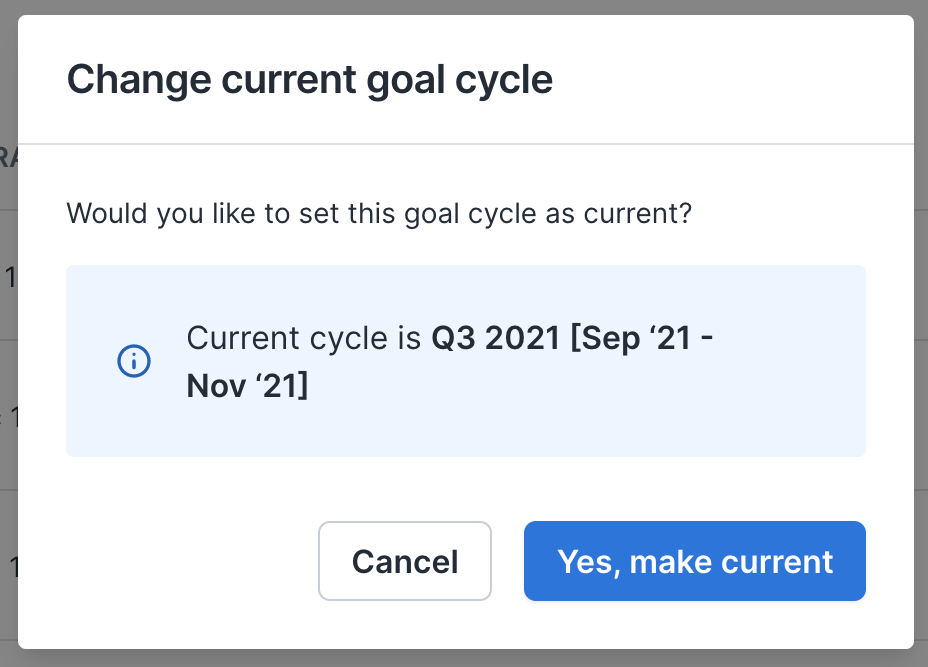 Current goal cycle views
Once the cycle has been made current, it will be labeled Current within the Goal Cycles page.

When employees create a new goal, the current cycle will be assigned as the default to make adding goals to the correct cycle as easy as possible.