Why use Tags?
We suggest using goal tags to organize goals around significant initiatives. For example, suppose a company is expanding into Europe (which can be very cross-functional). In that case, Admins can create a tag titled 'European-expansion.' Then, when an employee is creating a goal, they can add this tag to their goal, and everyone will be able to see that their goal is aligned with a larger department or company objective.
Creating Tags
An Admin can create a new tag by following the steps below:
Step 1: Click the Admin icon on the bottom of the discovery navigation.
Step 2: Select "Goals" found on the left side.
Step 3: Click on "Tags" under "Goals."
Step 4: Create a new tag by typing that tag in the bar and pressing enter/return.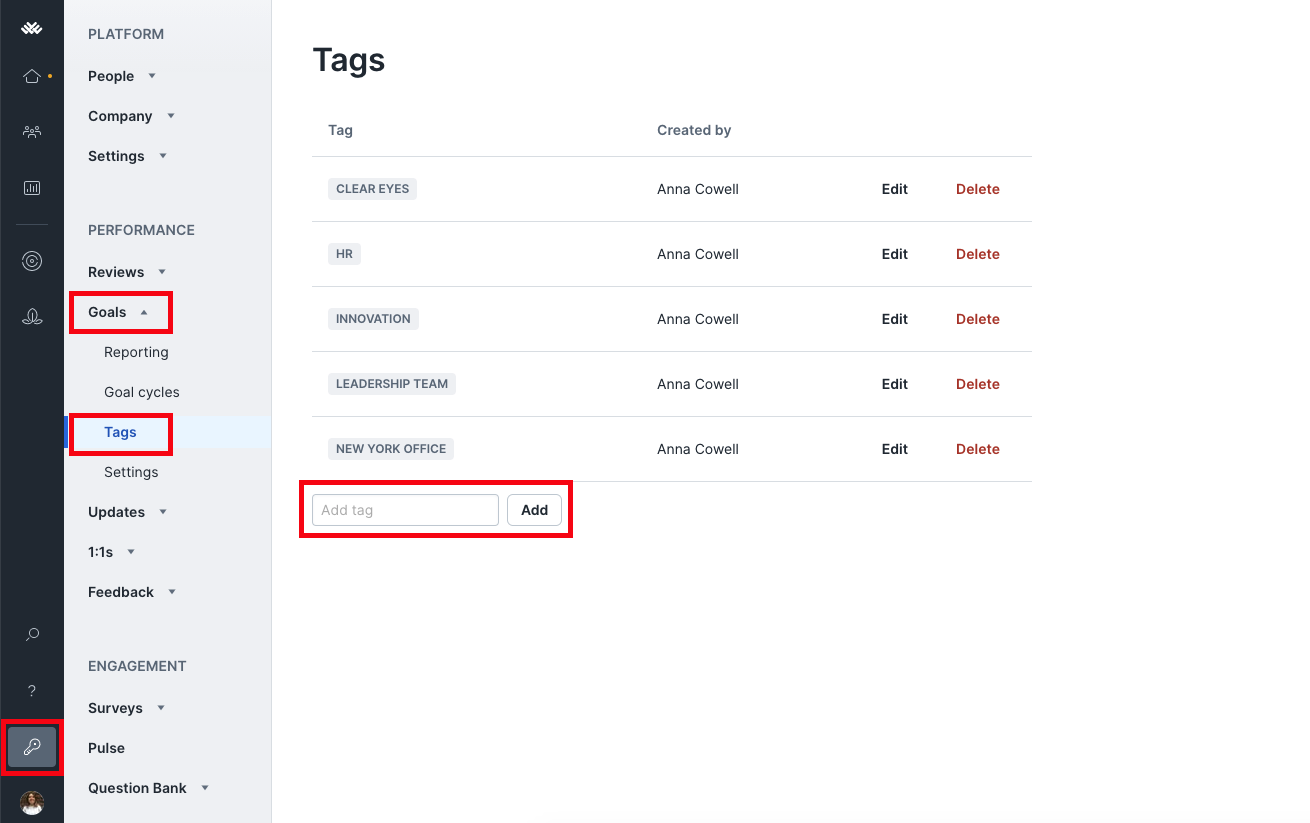 Note: Only Admins can create tags; managers and individuals cannot create tags.
Creating a Goal with a Tag
Once tags have been added to Lattice when employees create goals, they will be able to choose from the list their Admins have created.
Viewing Tags
After goals tags have been created and are in use, they will be grouped on the People page. You can view them by selecting your organization's name and clicking the "Goals" section, then "Tags."