Once compensation bands have been created, an admin can assign employees to the bands.
1. Navigate to Admin > Compensation > Settings.
2. Under Compensation bands, select Upload CSV next to Employees assigned to bands.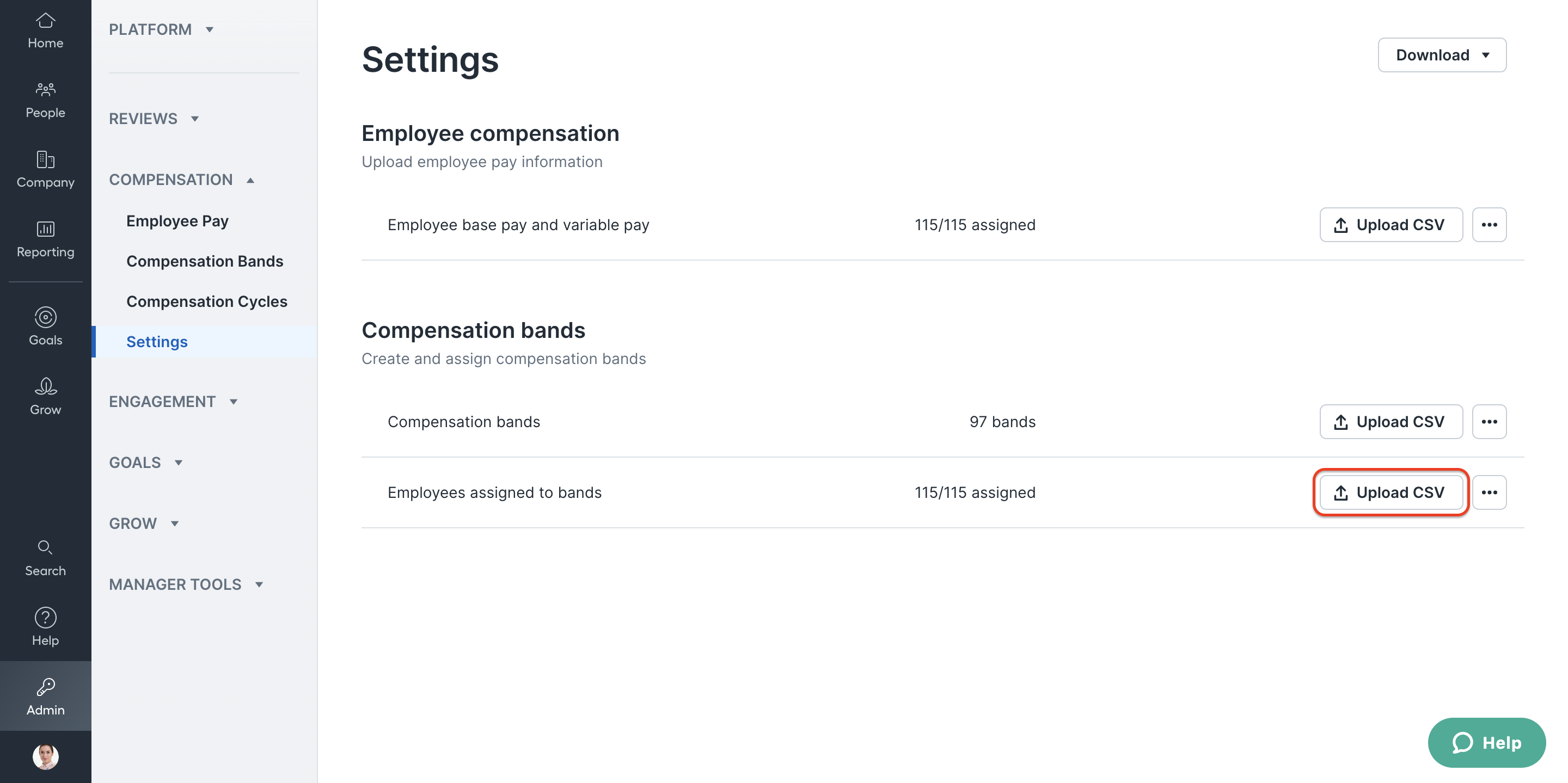 3. Download the prefilled Employee Compensation bands CSV template and input the necessary data.
The following fields are required:
Name
Employee email
Job type
Job level
Location Tier
4. (Optional) Download the prefilled Compensation Bands Reference CSV as a reference guide as you assign employees to the Employee Compensation bands CSV template.
5. Upload the CSV.
6. Select Save.