Lattice's calibration notes allow for tracking reasoning for calibration decisions and recording critical information during the calibration session of a review cycle. Calibration often involves multiple people interacting with lots of moving parts. The ability to leave notes when making a change or follow-up will allow your calibration session to ensure a fair process by maintaining Lattice as your source of truth.
This article covers the following topics:
Add a note to a reviewee
Step 1: Navigate to Admin > Scores > Calibration groups within the review cycle.
Step 2: Under All Reviewees, search for the reviewee's name -OR- Under the reviewee's assigned group, search for the reviewee's name.
Step 3: Click on the Notes icon within the calibration table to open the reviewee's context panel.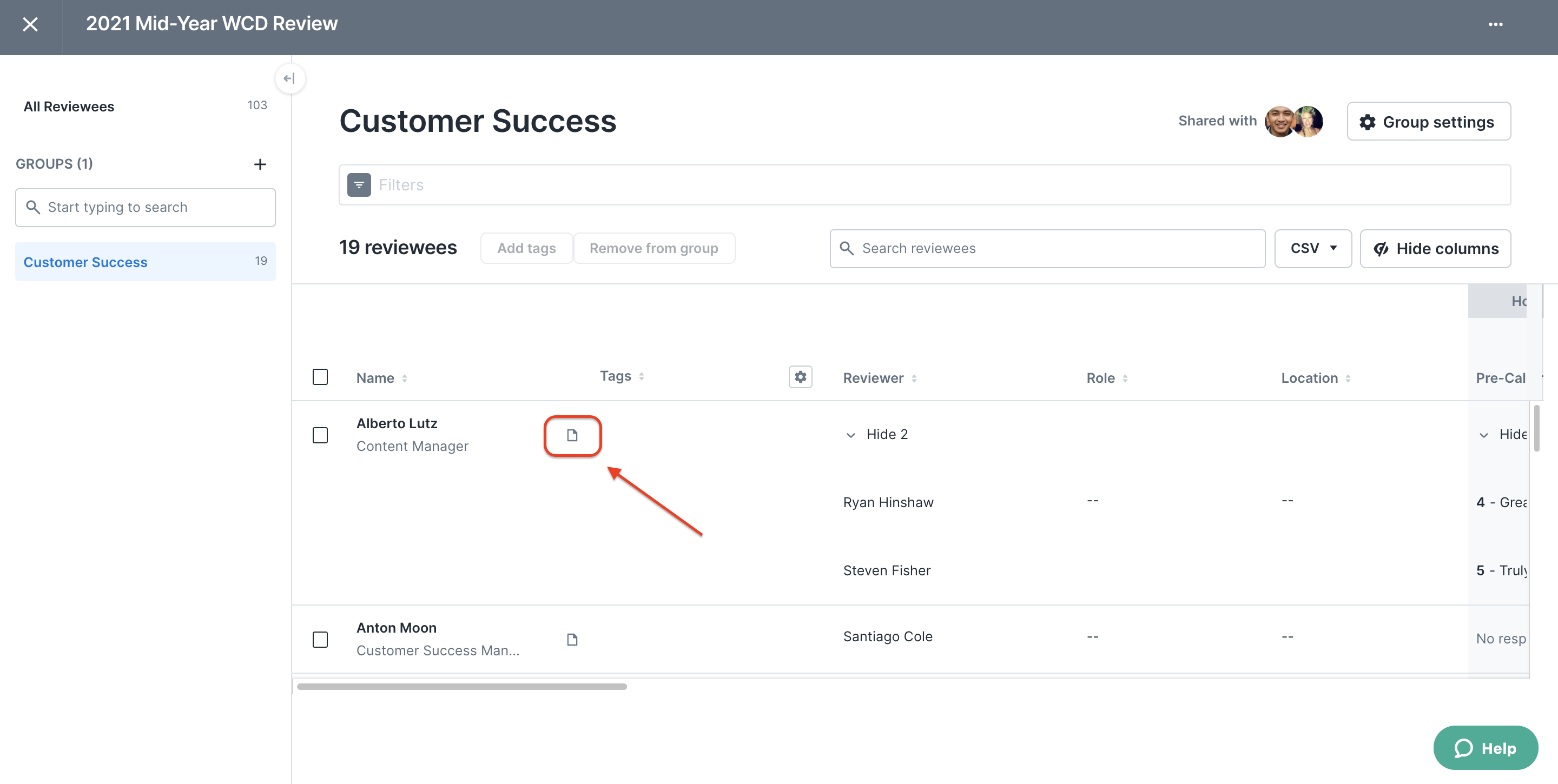 Step 4: Select Create new note and enter the text. Clicking out of the box will save your text.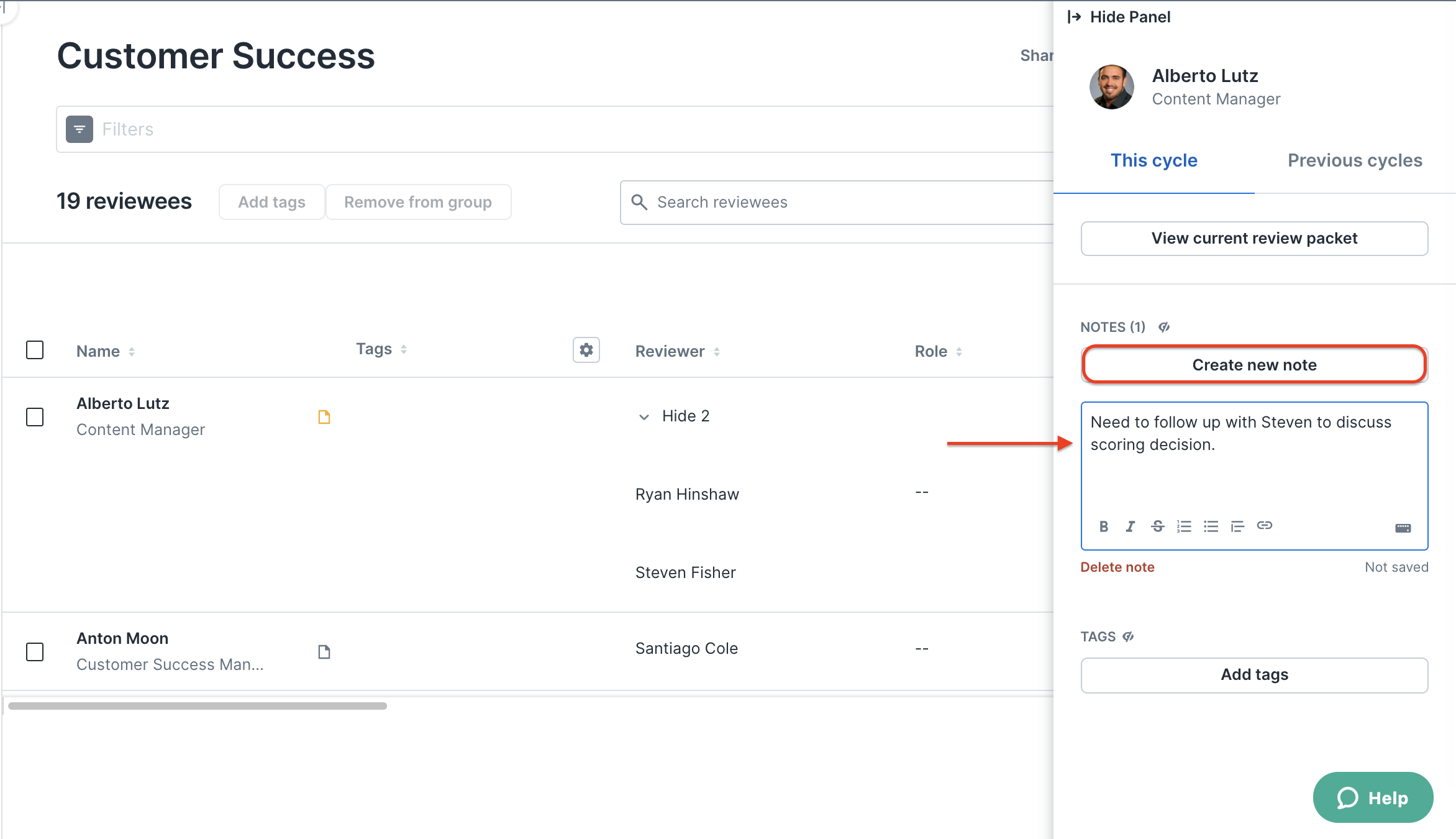 View a reviewee's note
Once notes have been added to a reviewee, you will be able to view any notes within the same context panel if given visibility.
Step 1: Navigate to a reviewee within the calibration table.
Step 2: Select the yellow note icon within the table to open the reviewee's context panel and view the calibration participant's or admin's note.
Step 3 (optional): Add an additional note by selecting Create new note and adding text.
Clicking out of the box will save your text.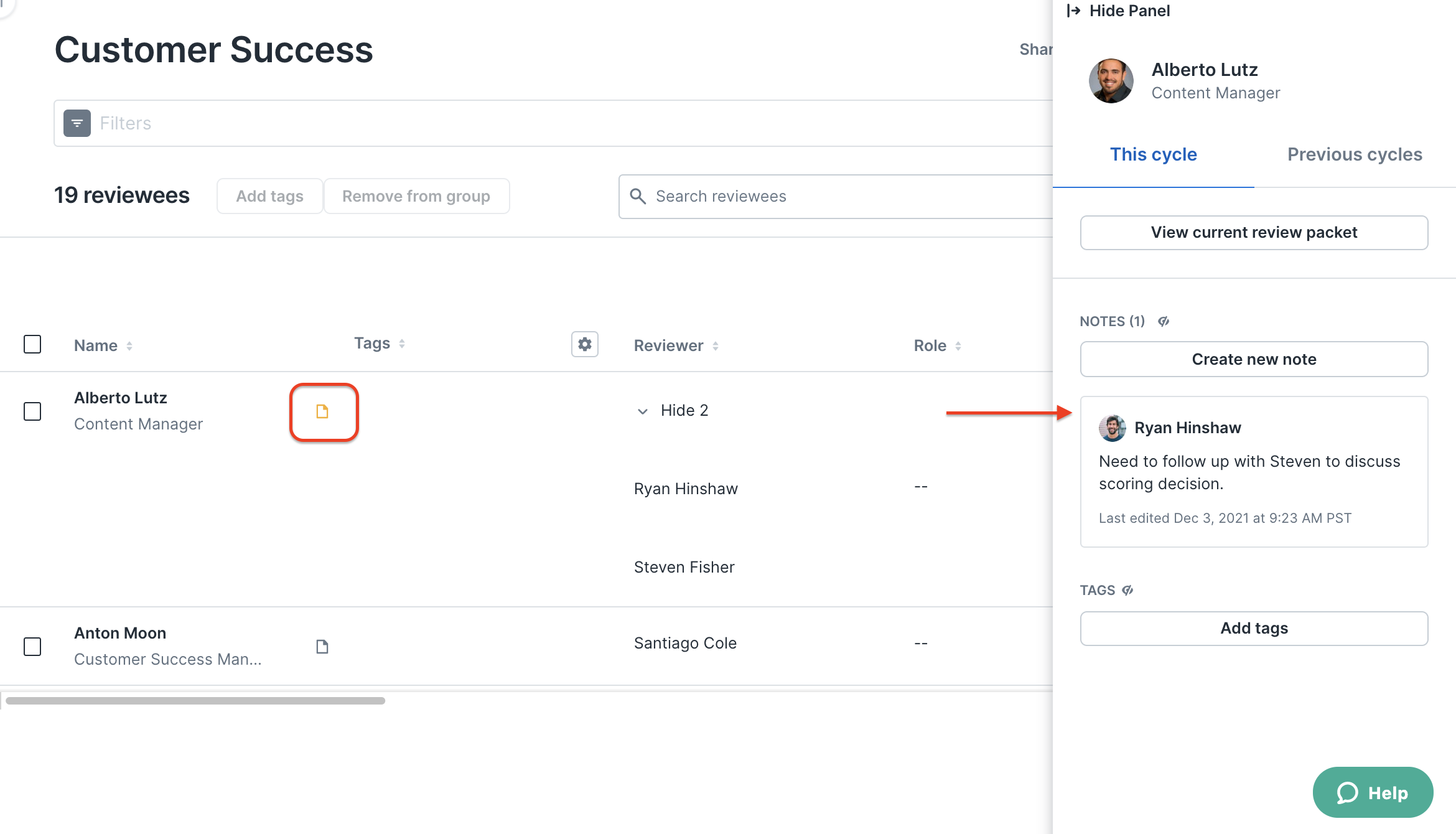 Visibility and managing permissions for notes
Admins can specify the calibration participants' permissions to notes for their assigned group. This includes:
Only admins can view and edit notes
Notes are visible to all system admins
Group participants can view notes
Group participants can view, create, and edit notes
Please note: Reviewees will not have visibility to calibration notes or tags associated with them.
To adjust notes permissions:
Step 1: Within the desired group, select Group settings.

Step 2: Under Specify access settings, navigate to Notes, and select the desired permissions for calibration participants.
Step 3: Save.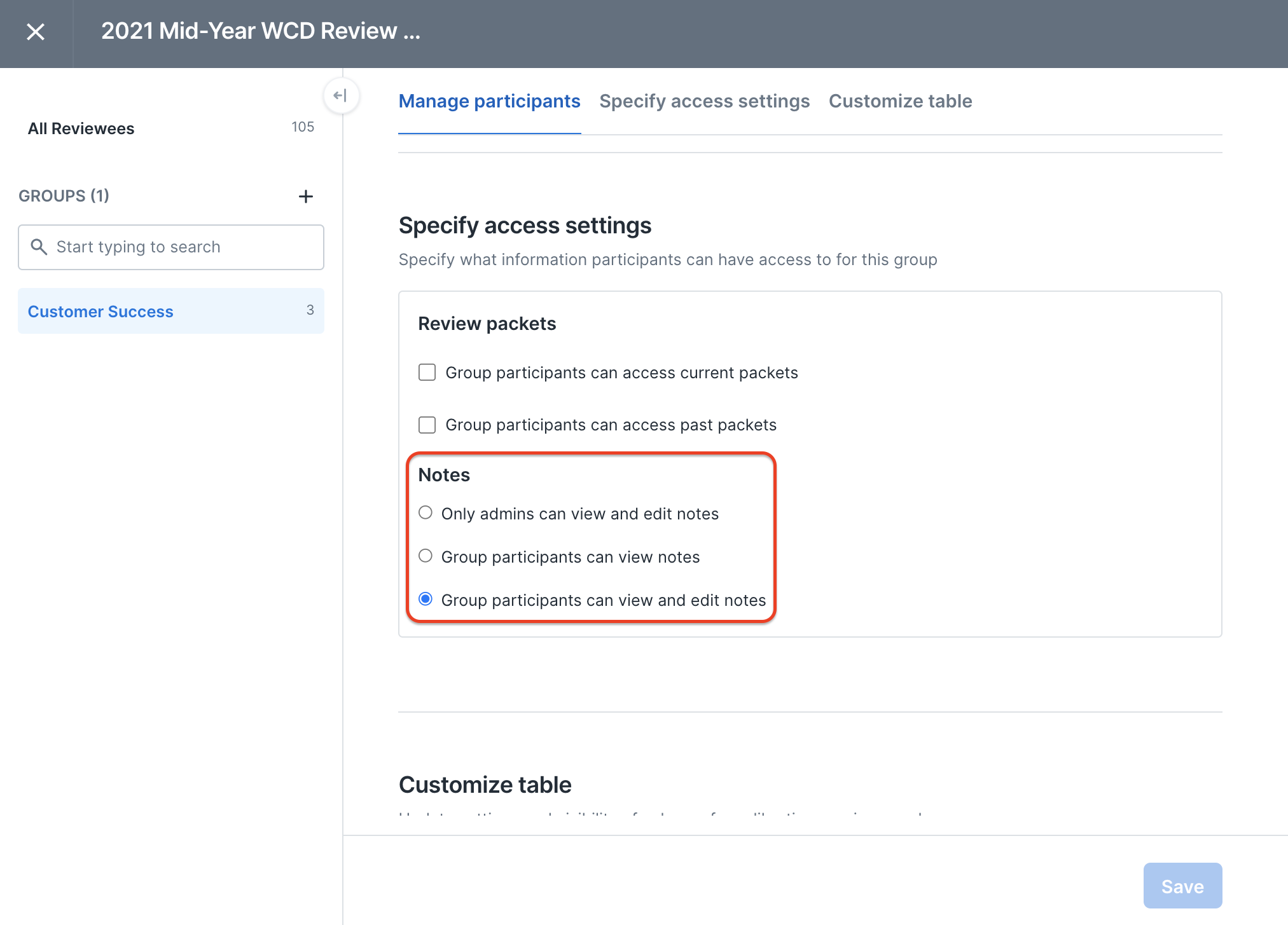 For more information on calibration participants and their role during a session, check out How to Select and Manage Calibration Group Participants.
Next, learn how tagging can help organize your calibration process.