Permissions and visibility for an IT Admin
What is an IT Admin?
An IT admin in Lattice is a user who the Super Admin has been given permission to set up and manage integrations and/or SSO for their org.
What Visibility Does an IT Admin Have?
IT admins have visibility into integrations and SSO only. They do not have visibility into tools outside of setting up the integration and establishing SSO. They will be given an "Admin" page, but they only see a section for Integrations and SSO.
What Can an IT Admin Manage?
How to Make a User an IT Admin
Step 1: Navigate to the Admin page found at the bottom of the discovery navigation.
Step 2: Under "People," search the person you would like to grant IT permissions to.
Step 3: Click on the ellipses to the right of their name.
Step 4: From the drop-down menu, select "Edit Permissions."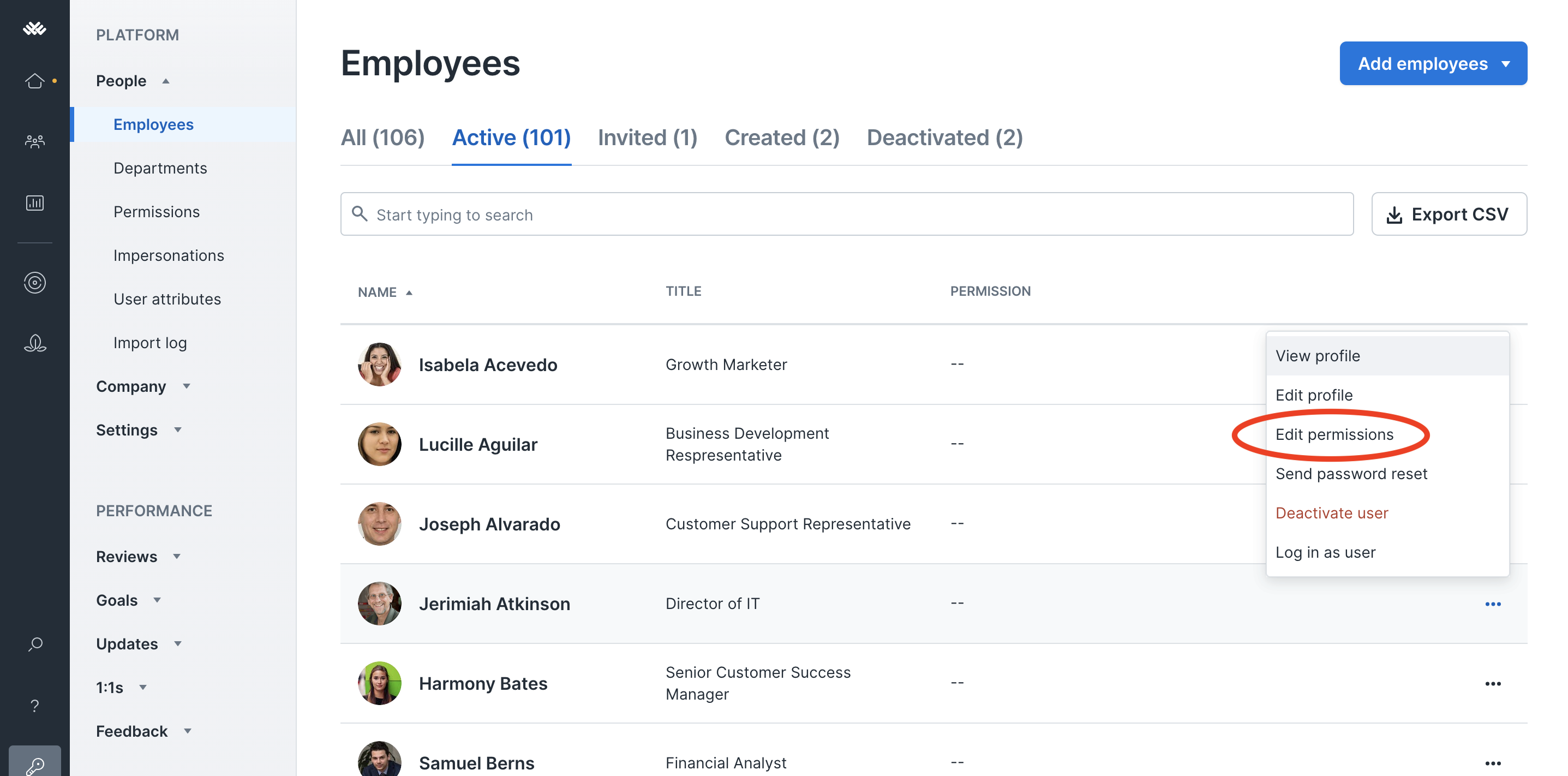 Step 5: Check the box to "enable user to administrate integrations and single sign on."