How to tell if your integration synced successfully
If you want to confirm that your integration has synced successfully, you can check in the integration log.
How to Access Your Import Log
Step 1: Navigate to your Admin page found at the bottom of your discovery navigation.
Step 2: Under "People" on the left-hand side, click on "Import Log."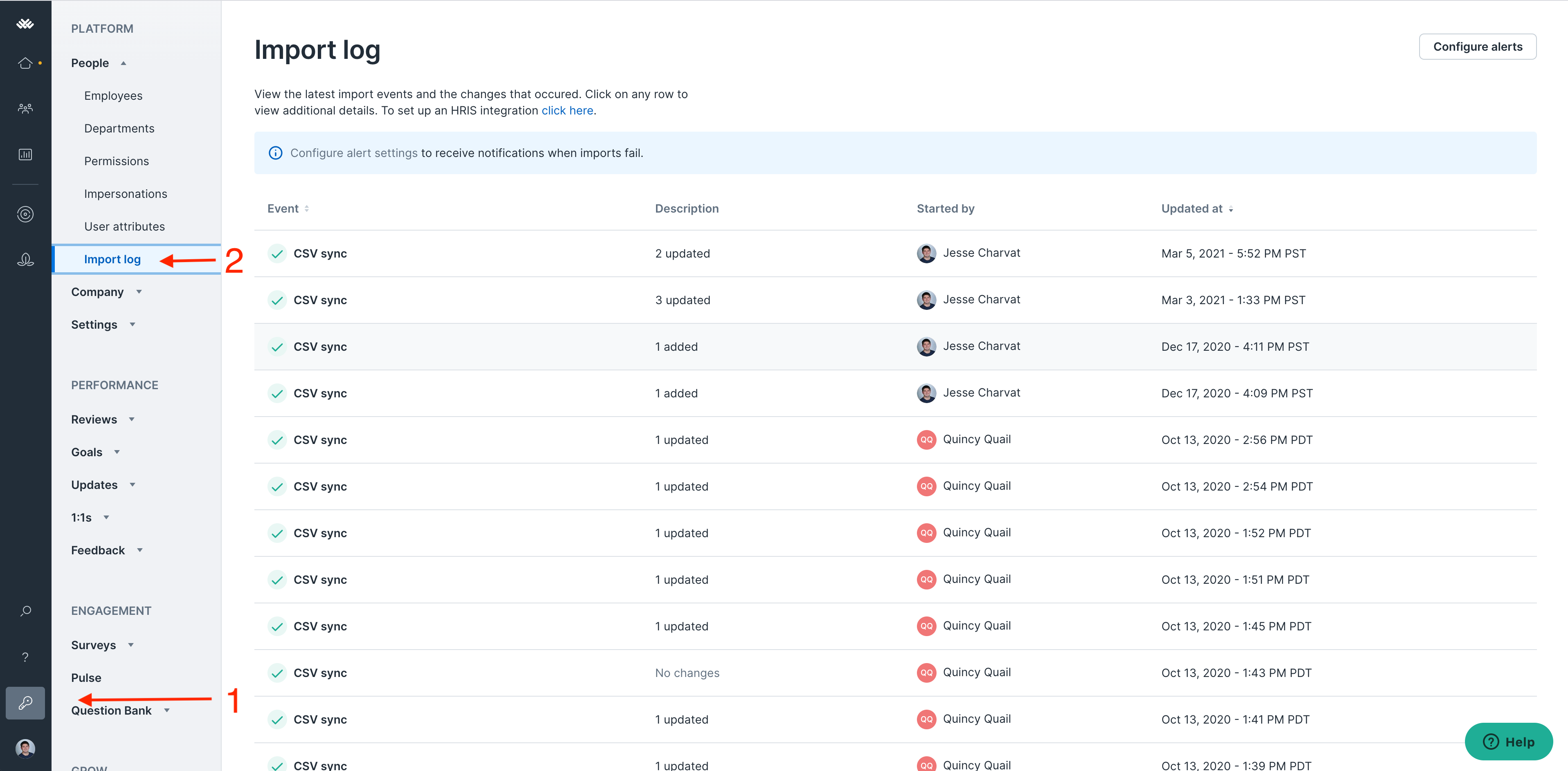 From here, you can view what synced successfully and what needs to be troubleshot. You can view what occurred within Lattice by looking at the "Description" column. You can also click into any specific import event and see more details for any given event. Any skipped users will give you a payload in the "Details for IT" section for further insight.
Note: Each integration system has a slightly different import log. To take a look at your specific HRIS import log, reference the help center articles below. If you are using Workday, this would be considered an SFTP sync.
The HRIS Import Logs
Import Log Email Alerts
Within your Import Log, you have three statuses that indicate the success of the integration. The red "X" indicates that the sync failed, and no users were uploaded.
Lattice sends out a notification email to your admins notifying them that the sync failed. Note: this does not include syncs that have failed due to the sync timing out. All other failures will send out a notification.
How to Configure Who Receives These Emails
Step 1: Navigate to your Admin page found at the bottom of the discovery navigation.
Step 2: Under "People," click on "Import log."
Step 3: In the top right corner, click on "Configure alerts."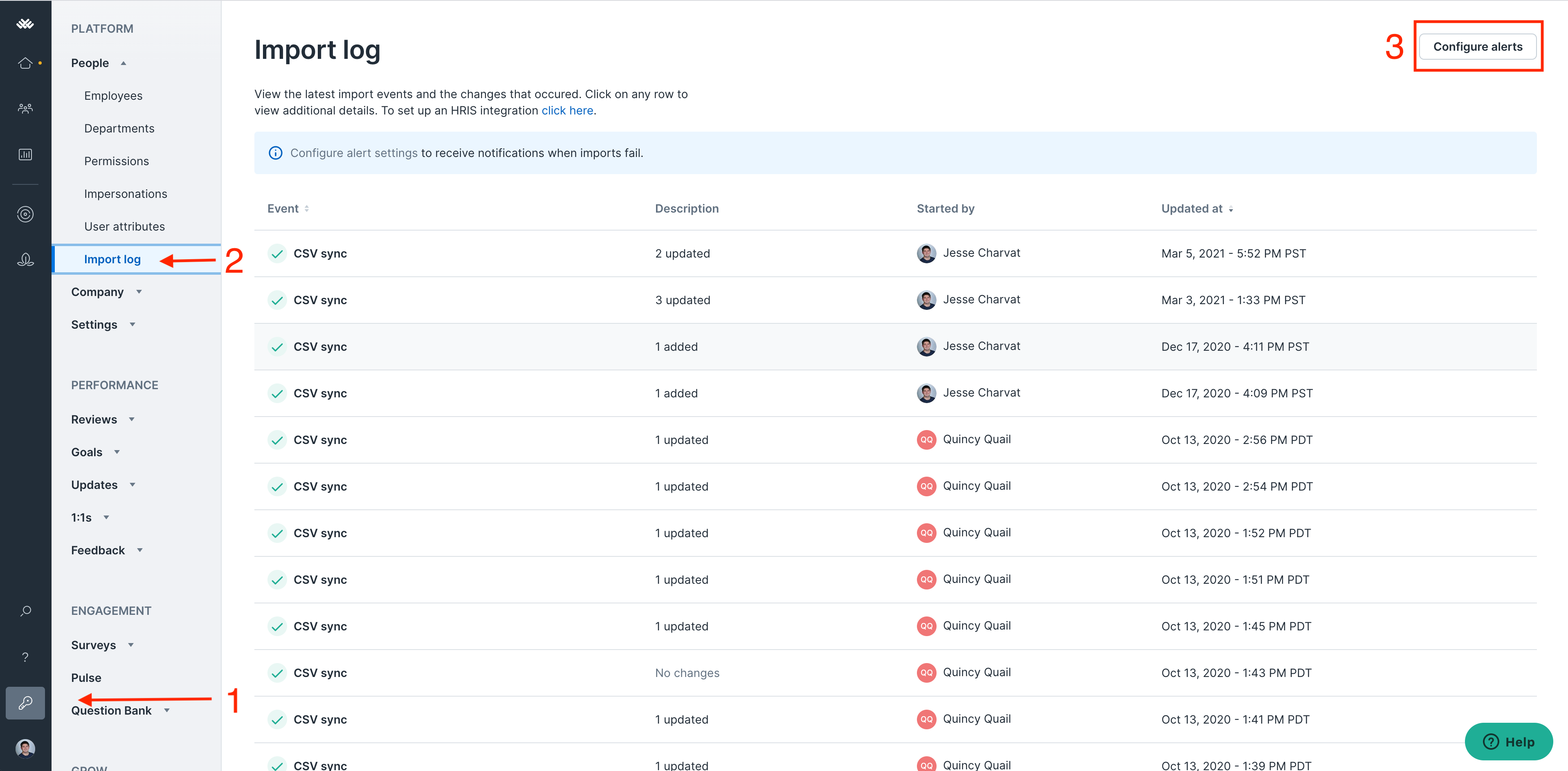 Step 4: Search for the employee name and hit "Enter." Make sure to save your changes!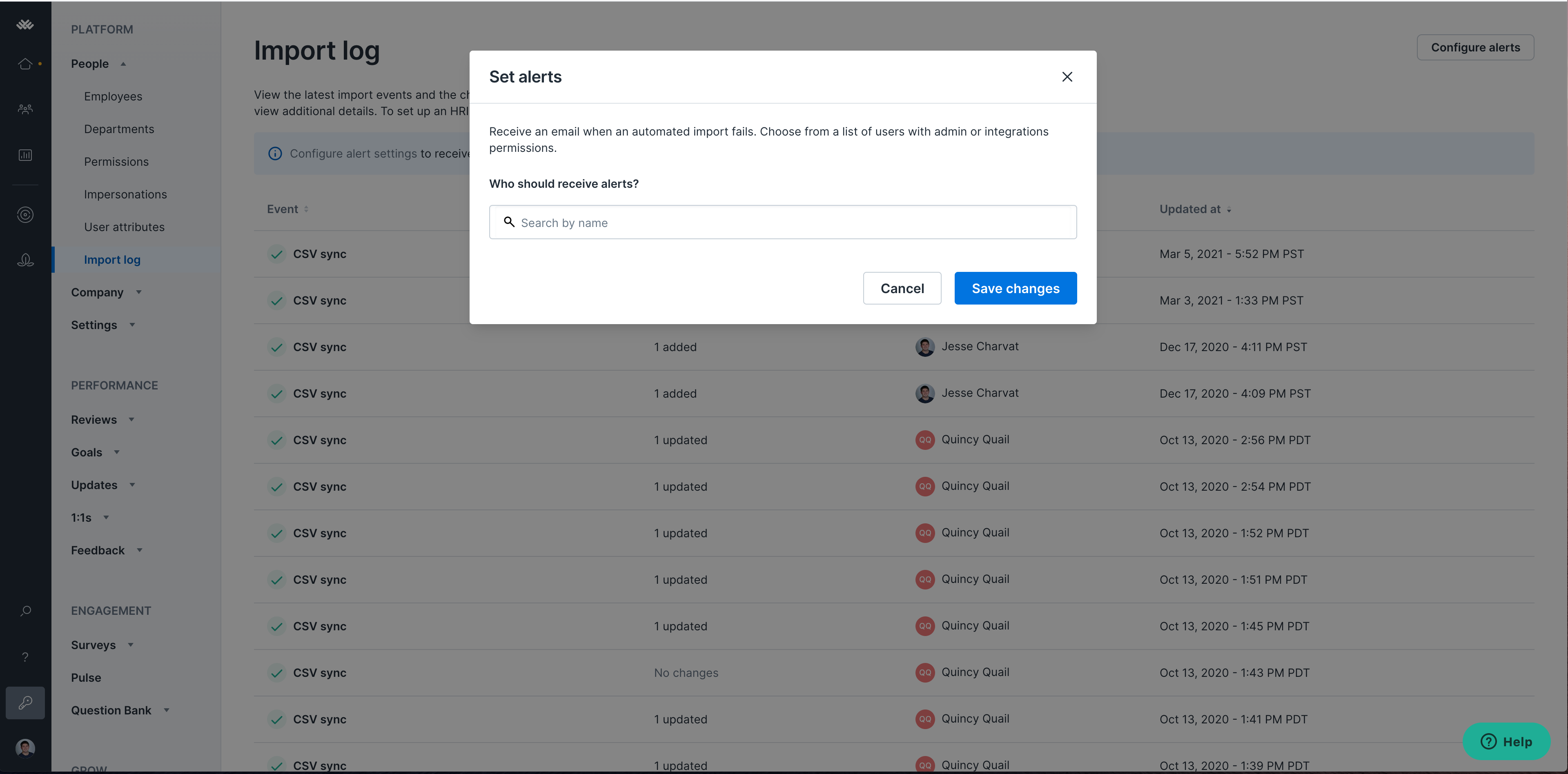 This user will now receive notifications when an import failed. They will receive an email that will give them further insights into why the sync did not carry over.
To view more insights into why your sync failed, check out your import log.

Please note that only full system admins can configure who receives these notifications.