The Compensation Hub is a permanent area where employees at a company can access Lattice Compensation-related pages.
When Compensation is enabled for your company, an icon for Comp will appear on the Lattice discovery navigation.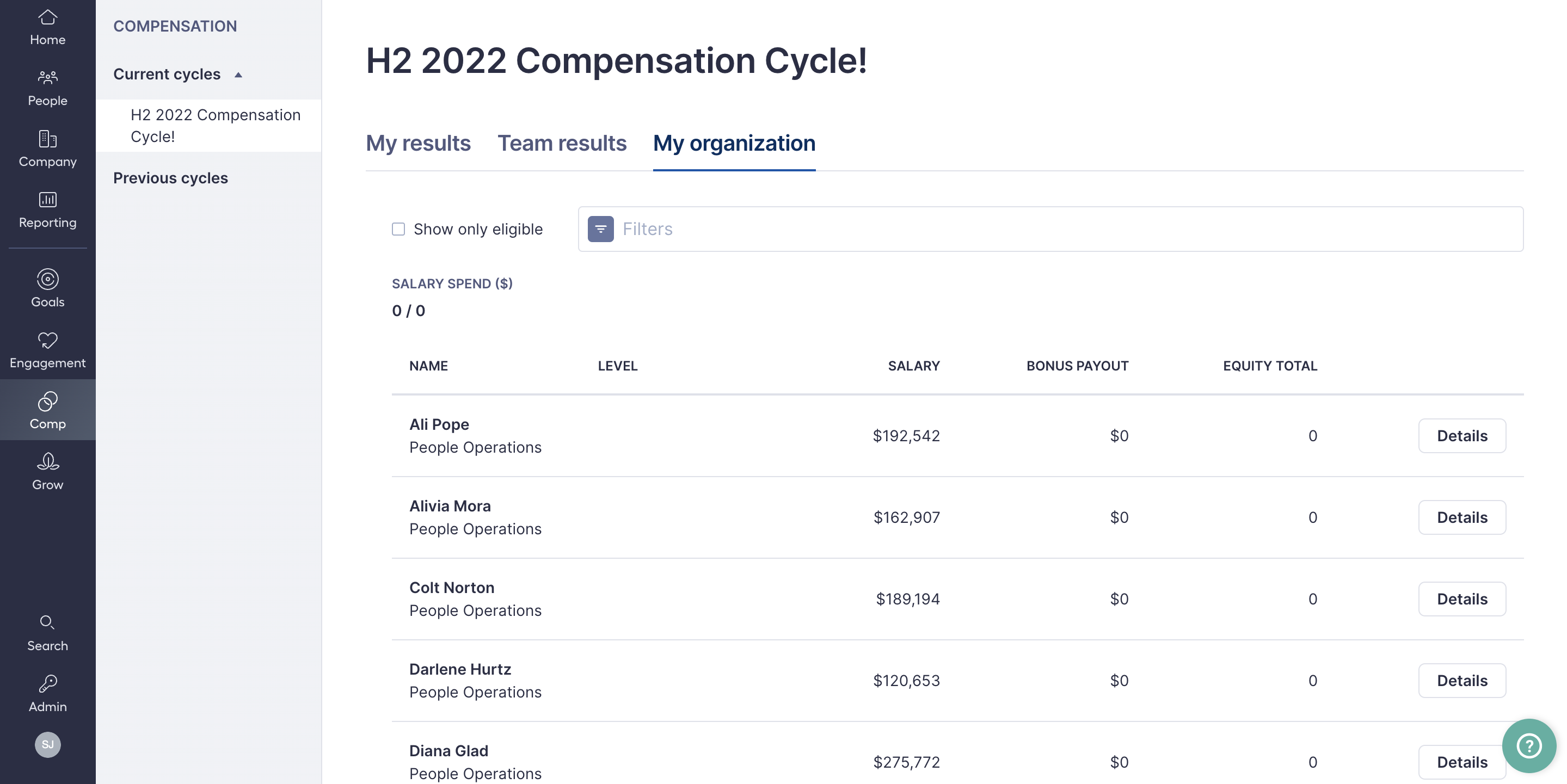 The following sections are available within the Compensation Hub:
Current Cycles
If an employee is in an active cycle, this tab will house the cycle based on their permissions. For example, if the employee is a recommender, this is where they will access their recommender view to input their recommendations, as well as where they will ultimately see the results of the cycle.
Previous Cycles
This section contains the cycles an employee has previously been either a participant, a recommender, or an approver. Cycles are moved to the Previous Cycles table after 60 days after release.
Compensation Bands
This page contains any compensation bands shared with a manager by the admin. If a manager does not have any compensation bands shared with them by the admins, this tab will not appear.