Once you have created a saved view from your Goals Homepage, you may find that the view is no longer relevant the way it exists currently. Lattice allows you to edit or delete saved views so you can keep the filters that are the most pertinent to you.
Edit a view
Step 1: Navigate to the Goals homepage by clicking on the target icon within the discovery navigation.
Step 2: Navigate to the Saved views dropdown and select a view.
Step 3: Select Edit view.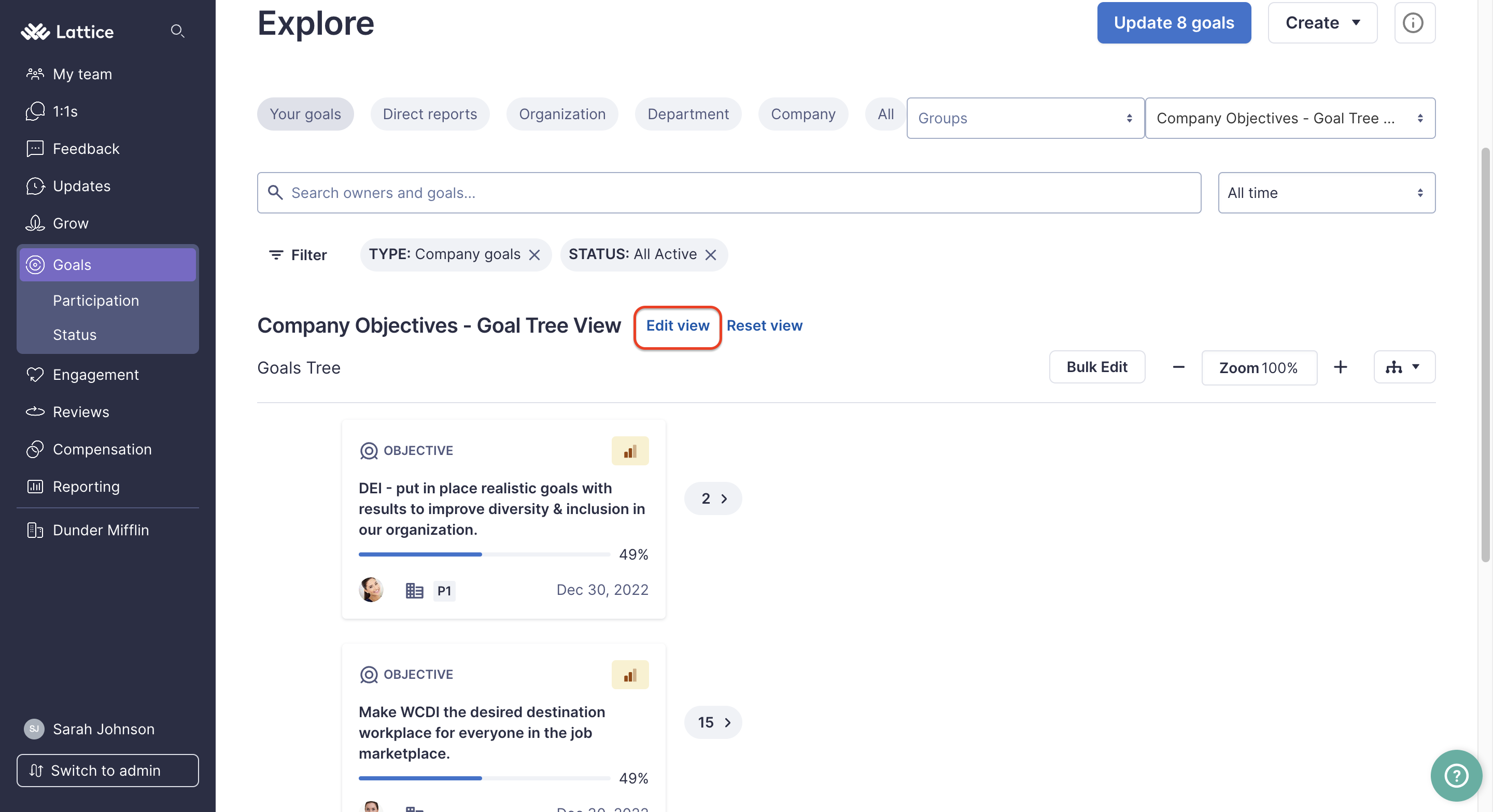 Step 4: A popup modal will appear –– Rename your view and save.
Step 5: If you wish to delete your view instead, select Delete.